Baymax From Big Hero Six Easter Eggs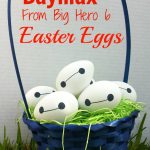 Posted by Melissa in Arts & Crafts, Birthdays, Craft, Easter, Easter, Game Ideas | 4 comments
Introducing Baymax at Easter! Our family just recently saw Big Hero Six, and we all loved it. What a great movie. After we watched it, I knew that I wanted to create something with that Marshmallow looking Baymax. All I could think of was making some marshmallow dessert, until Easter registered on my brain. Then, all I could think about was doing these Baymax Eggs!
I used a sharpie to make him! That's it! How easy is that?! By the way, just to be sure, I picked the basket up to show my five year old, and he yelled "Baymax!" They're Kid Approved! You all, these are the most simple, and fun Baymax From Big Hero Six Easter Eggs!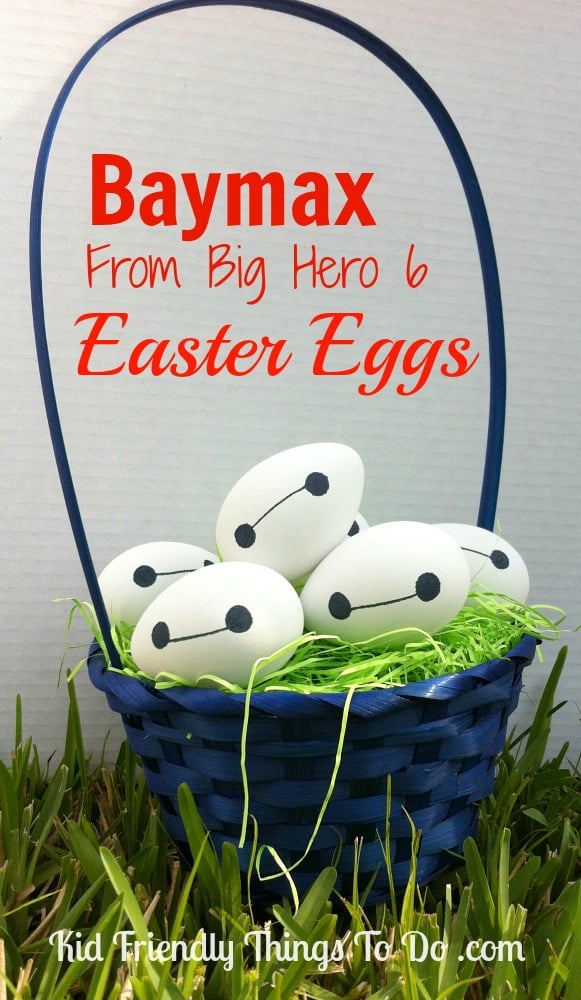 All you need is a Sharpie, and some White Eggs! No dying required for these! I didn't even use real eggs. I bought some ready to decorate eggs in the Easter section of Walmart! Just make 2 circles with a connecting line a little below the center. That's it!