I can't believe that Easter is almost here! And, ham! It's almost time for some Easter ham at my mom's house. Boy, do I love ham with mashed potatoes smothered in gravy and a delicious roll to sop it all up. I'm getting hungry just thinking about it!
Because ham is on my mind…I was thinking, this morning, I would share a delicious ham glaze recipe that I made a couple of years back, and that I'd add a few more to check out from around the web – all here in one tidy Easter Ham Recipe Round Up!
My grandmother used to put pineapple slices all over the Easter Ham. This brings back memories! Here's the recipe at The Sweet Spot
This was a contest winner from Taste of Home! Here's the recipe for Contest Winning Glazed Ham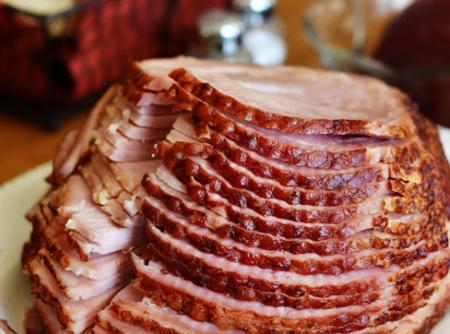 What about using your crock pot to cook the ham? I love that idea. This is a recipe for Crock Pot Maple Brown Sugar Ham.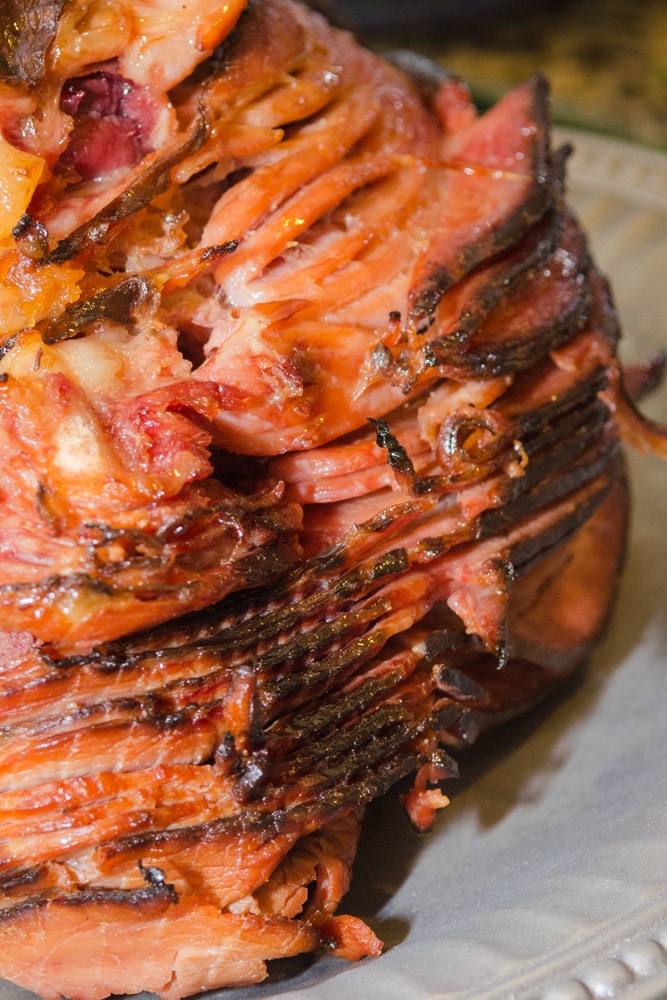 I love all of these cooking methods! Here's a recipe for a Pressure Cooked Ham on Just a Pinch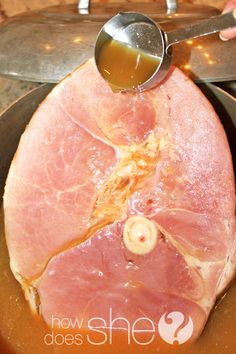 This ham glaze uses Sprite! That's pretty cool. This is found on How Does She?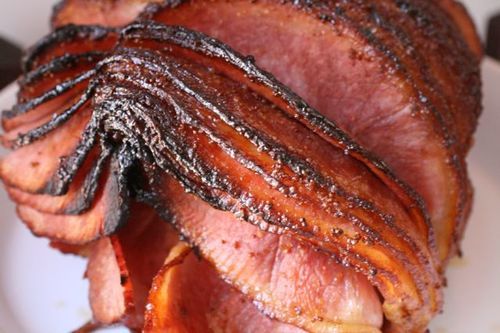 Here's a recipe for easy baked ham. This is from Cafe Mom
This ham recipe uses Coke! From A Country Girls Livin
How about a Bourbon Ham?! From Tammilee Tips
Hooray for slow cooker recipes & garlic! Here's another Slow Cooker recipe that uses garlic. From Blissfully Domestic
From the Pioneer Woman! How do her pictures look so amazing?! This looks delicious. Here's the link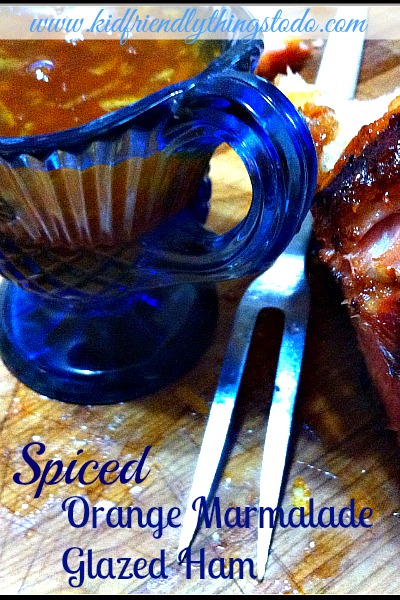 Nothing like following that gorgeous picture! Oh well…I'm a work in progress. Don't judge a book by it's cover. This ham glaze is amazing! And, you can find this recipe right here on Kid Friendly Things To Do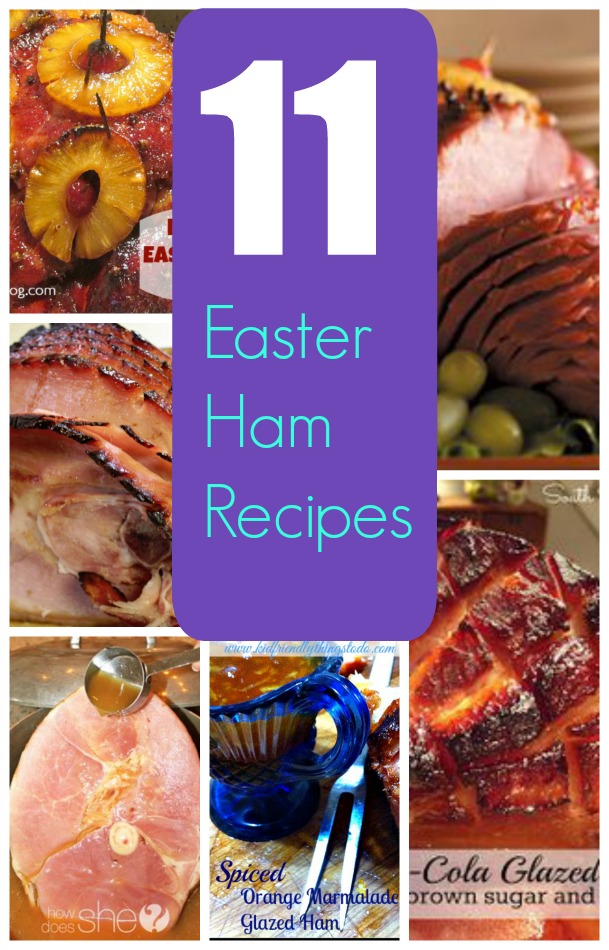 And, there you have it. That's 11 recipes for a wonderful Easter Ham!
Happy Easter, y'all!
Don't forget to follow along with me for lots more recipes, crafts, party ideas, DIY and more! I'd love to have you along for the ride 🙂
[box] [/box]
~ Melissa – KidFriendlyThingsToDo.com