These mason jars are easily transformed into drinking glasses. You can adapt the colors for anything. I used Red, White, and Blue for all of the summer holidays. The kids love to use them as everyday glasses. And, I love the fact that there is a tight lid to prevent spills. Here's what I did to make these cute holiday drinking cups: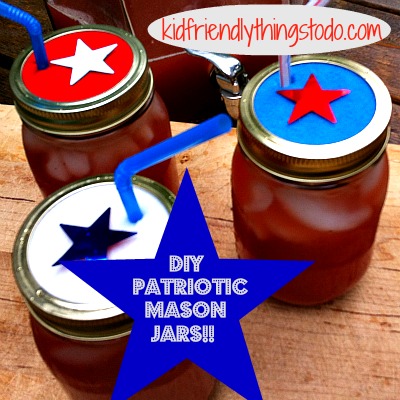 Patriotic DIY Mason Jar Drinking Cups
Are you looking for summer picnic ideas? Try some of my other posts, like: 
You'll Need:
Mason Jars
Felt – Red, White, and Blue if you are using these for Memorial Day, Independence Day, and Labor Day
A hole punch
Scissors
Glue – I used Fabri-Tac (it's expensive, but lasts quite a while. It sticks right away, and is waterproof!)
A Marker
On to the instructions: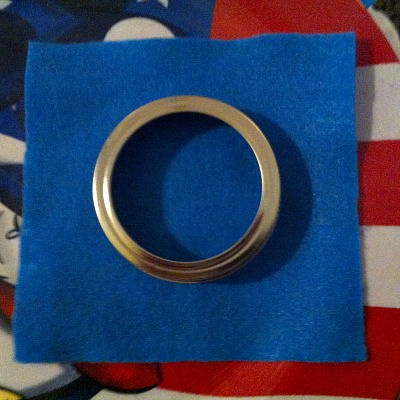 I used the lid of the mason jar to give me a roundabout idea ( no pun intended 🙂 )of the size fabric to cut out
I cut a square of felt a little larger than the size of the lid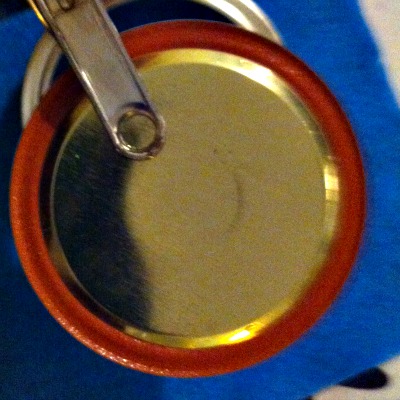 Then I used a hole punch to make a hole for the straw in the flat part of the lid – I should really brush up on my Mason Jar Vocabulary. I apologize. 🙂
I then placed my square of fabric over the lid with the hole and marked with my marker the spot over the hole
I used sharp scissors to poke a hole in the fabric over the marked piece and expanded the hole by cutting little slits in a star shape to fit the hole punch circle
I then glued the fabric, matching the hole up, to the flat piece of the lid
You can probably eliminate this step, and just trim the fabric to match the flat lid. But, I placed the lid on the jar to get the crease of a circle in the felt. I unscrewed the lid, and using the crease as a guide I trimmed the felt.
That's it. Put it all together, and pop a straw in the hole punch piece!
If you want to add the little stars – I found a foil star garland at the dollar store and cut the stars off to add a little more patriotic flare!
~Melissa – KidFriendlyThingsToDo.com – fun foods, party ideas, recipes, crafts, and fun things to do with your family!