I have made this twice over the summer and each time it's been devoured by my family. I know I always say it, but it's true…I love the simple things! When you can slap some pesto sauce on some bread, throw on some more stuff, grill it and call it a day, I'm in! Another bonus to this recipe is the use of all that zucchini you've been picking from your garden! Come on in and I'll share this amazing recipe for Grilled Pesto Zucchini and Salami Naan Bread Pizza! – Phew! Try saying that 5 times fast!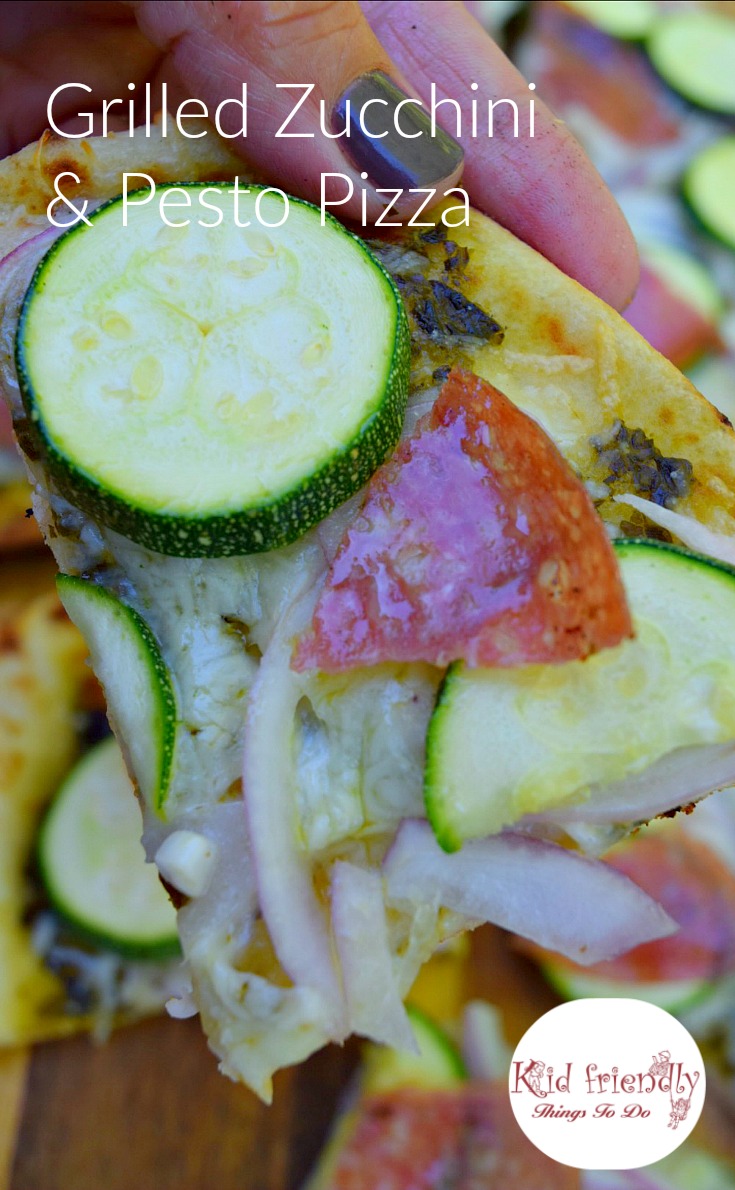 Seriously, it will look like you've slaved in the kitchen. But, nope! There's not even a little bit of stove work involved. None! A little chopping, that's it. It's almost too good to be true.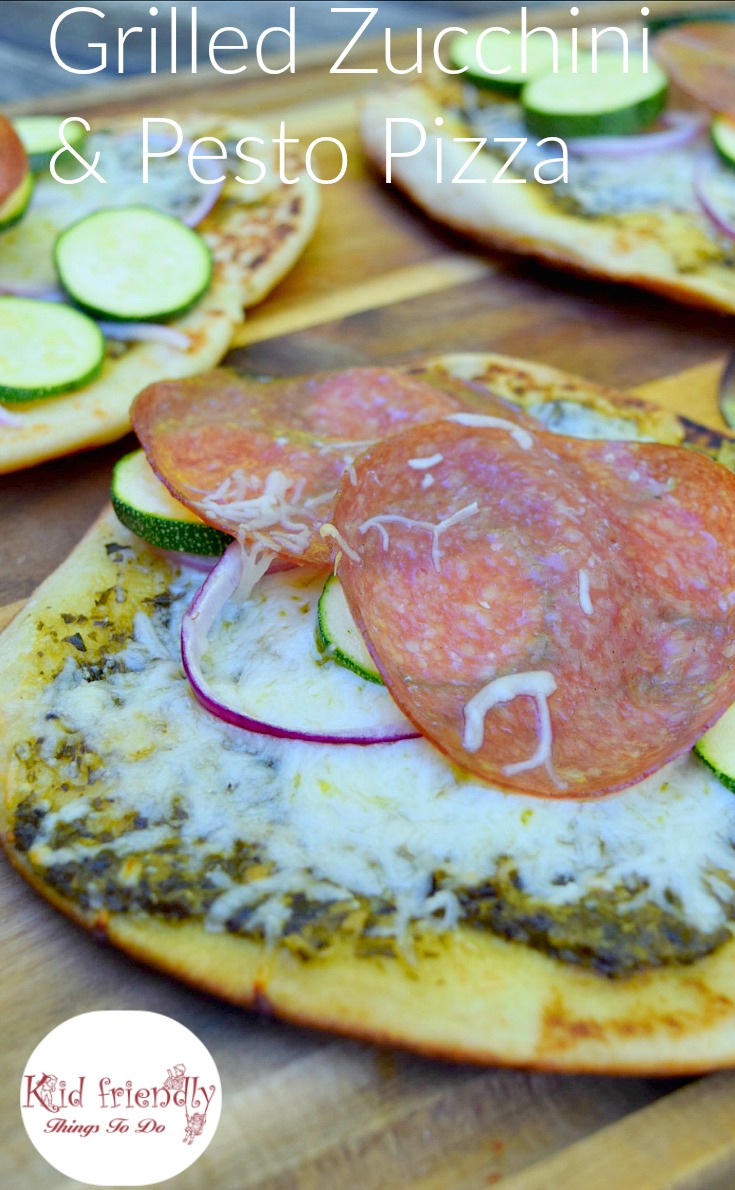 There's no science to the ingredients, either. The salami on this pizza, in my opinion, pulls it together, but it's not a must have! I think cherry tomatoes, feta cheese, and maybe even some fresh spinach would be divine.

Oh! If you don't have access to a grill, or it's the middle of winter, grab a pizza stone and throw this in the oven for 5 minutes. Voila'
Are you ready for the recipe? Here ya' go:
My picks:
(affiliate links)
[box] [/box]
Grilled Pesto Naan Bread Pizza
A delicious and simple grilled pizza
4

Naan Flatbreads
Prepared Pesto – Basil was my choice of pesto (about 2 Tbsp. per pizza)
Shredded Mozzarella Cheese – the amount is really up to you, but grab yourself an 8 oz. bag

1

Red Onion – sliced thin

1

Zucchini – sliced thin
Salami slices
Optional – basil leaves and grated Parmesan cheese for toppings
Instructions
Spread about 2 Tbsp. (adjusting the amount to your preference) of Pesto sauce on each flatbread
Add shredded mozzarella cheese over the pesto sauce – I used about 1/4 cup on each
Add the sliced onion, zucchini and salami slices
Grill, covered, over medium heat – moving the pizza around every couple of minutes so you don't burn the bread – for about 5-10 minutes
Once the cheese has melted, your good to go
If you want, add basil and grated Parmesan to the top
Slice and serve warm
Notes
I use a gas grill. I have learned that with bread on the grill, I like to turn every other burner off. This is so I don't scorch the bread. Then, I rotate the bread around so some is always resting over indirect heat.
Another option is to turn one side of the grill on and cook the pizzas over the indirect heat on the other half of your grill.
[box]