These Water Bottle Indian Corn are a fun Thanksgiving craft to make and decorate with. Display your corn in a basket as another fall decoration this fall or holiday season.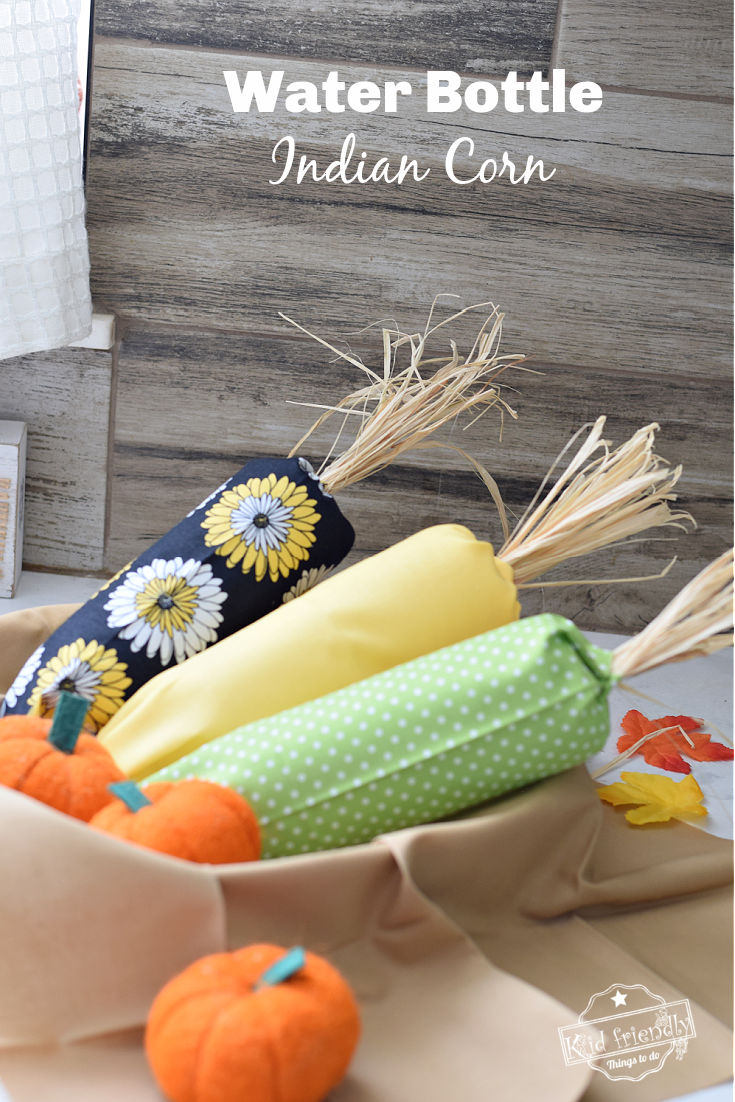 Indian Corn Craft – Thanksgiving Decoration to Make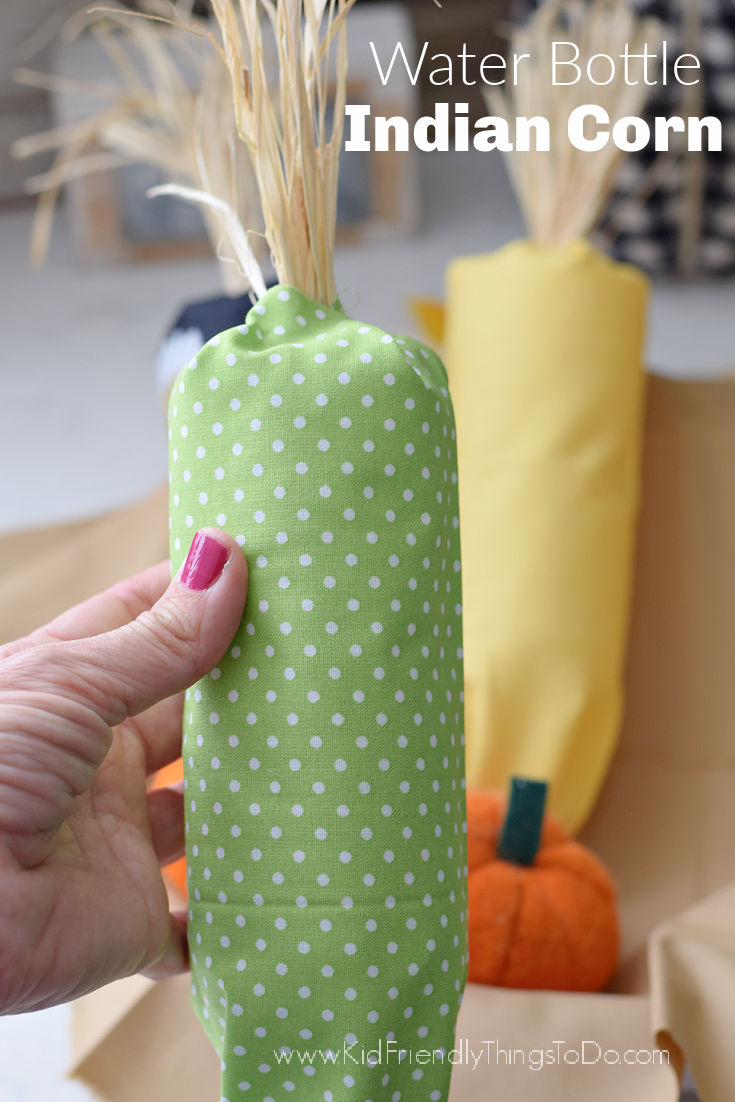 Recycle water bottles and turn them into Indian Corn this Thanksgiving season. Easy to make and so cute!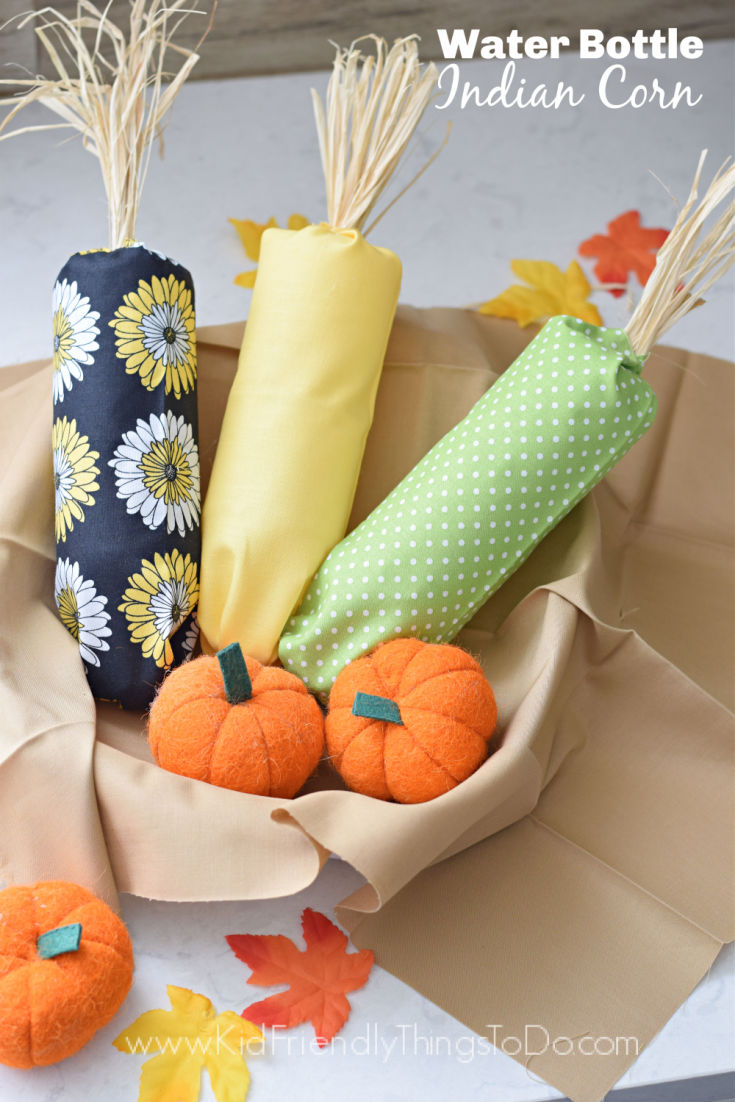 I originally made luminaries from water bottles – years ago. I've been meaning to re-make that craft and post pictures, but I was procrastinating it. I didn't feel like gluing a bunch of glass beads all over a water bottle and going through all of the steps. I guess, over the years, I've become a lazy crafter.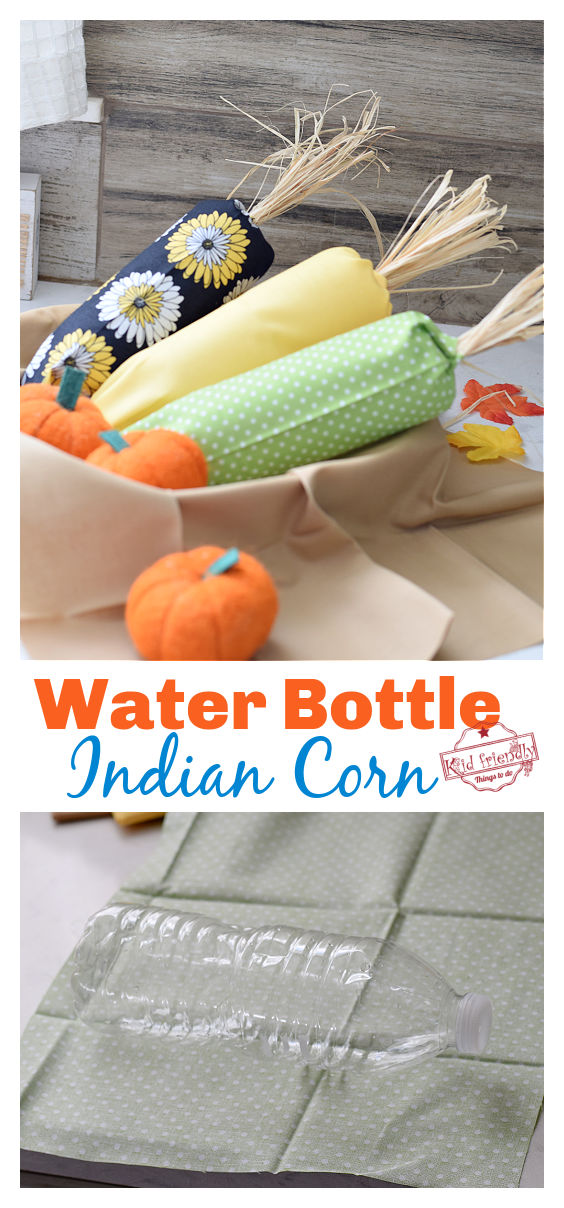 A little while ago, I found a cute idea on the internet showing sewn fabric Indian Corn. The more that I looked at the cute Indian Corn in the basket, the more I thought – hmm…I think an upside-down water bottle might be about that same shape. I bought myself some fall-looking fabrics and got to work. Plaids would've been really cute.
If you're looking for Thanksgiving crafts you might want to look at some of my other projects, like:
Toilet Paper Roll Fabric Pumpkins with Hand-Print Leaves
Over 30 Thanksgiving crafts and fun ideas
Are you ready to make this Thanksgiving Craft? Let's make sure that you have everything you'll need…
Supplies Needed for this Fall Craft:
empty water bottles – dried out with lids on
fabric – I bought Fat Quarters in fall-like patterns or colors
low temp glue gun or tacky glue – Fabri-Tac works really well and sticks almost immediately
raffia – several pieces cut into 4-6 inch pieces
scissors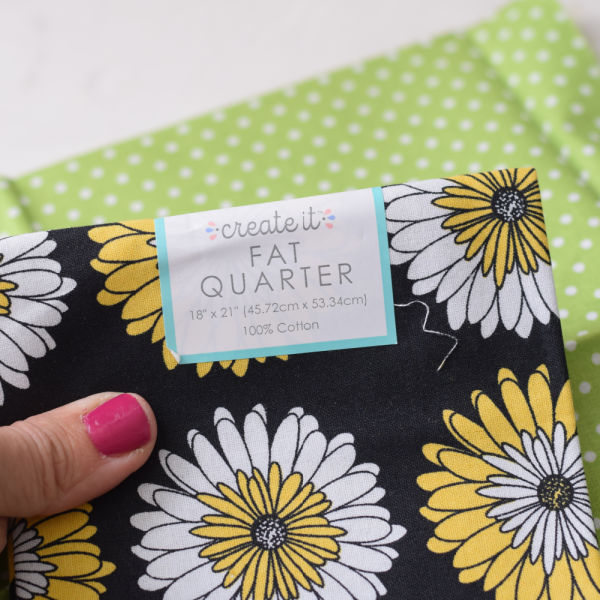 Instructions:
cut the Fat Quarter into quarters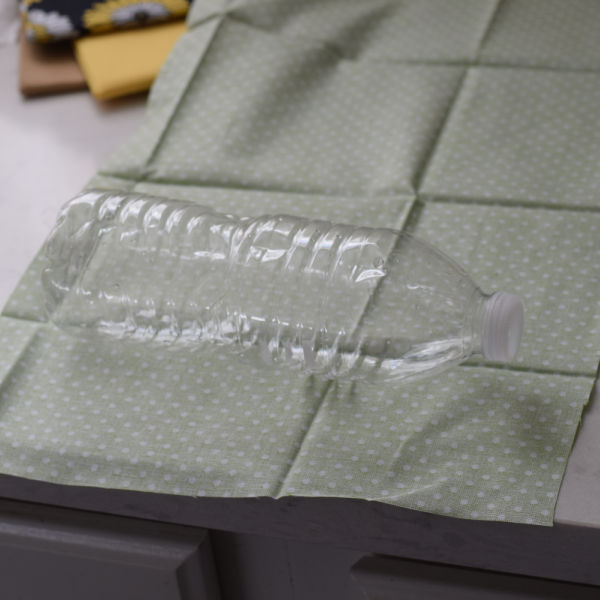 place the water bottle at one end
check to see that the width is correct – The ends should fold up and meet in the middle at the bottom of the bottle and at the top
trim any excess
put a line of glue along the length of the bottle and press the edge of the fabric onto the glue
roll the bottle with fabric until it's covered
*if needed trim excess fabric
glue the other end of the fabric to the bottle
gather the end at the top of the bottle lid and glue to secure
place the glue onto the bottom of the bottle
stick the raffia in the center and gather the fabric around it
glue to secure
More Thanksgiving Crafts