Shrimp with Tomatoes and Feta Pasta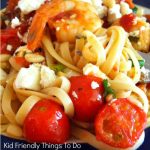 Posted by Melissa in Easy Family Recipes, Main Dish, Poultry, Seafood | 2 comments
I am in love with this delicious dish that we had last spring. I had to bring it out of the archives so you don't miss it! You're gonna love it!
Thank goodness for road trips to Florida. Even if it's 20 hours in the van with four kids, and no room at the inns, so we have to sleep in the van at a rest stop. That's ok! We are soaking up some much needed sun, and eating food like Shrimp with Tomatoes and Feta Pasta! Hallelujah!
This pasta is so refreshing, and making it feel like summer. I even could burst out in Olaf's tune of "Summer". I won't because it's only 5 a.m., and that would wake everyone, but it's playing over and over in my head. Think Summer! 🙂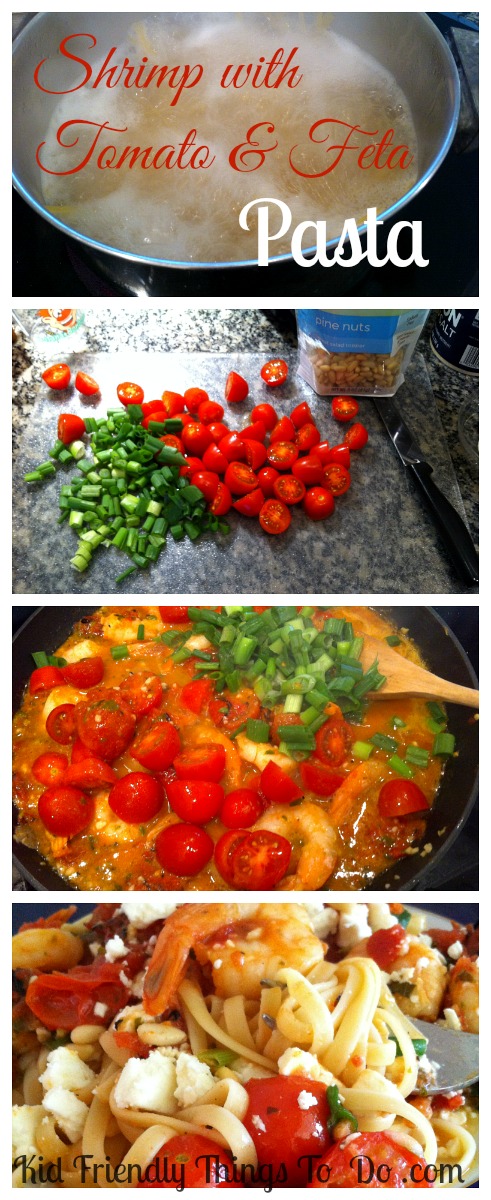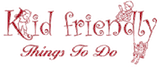 MY LATEST VIDEOS
This is such an easy recipe, and quick too! It also looks beautiful on your plate. Dig in!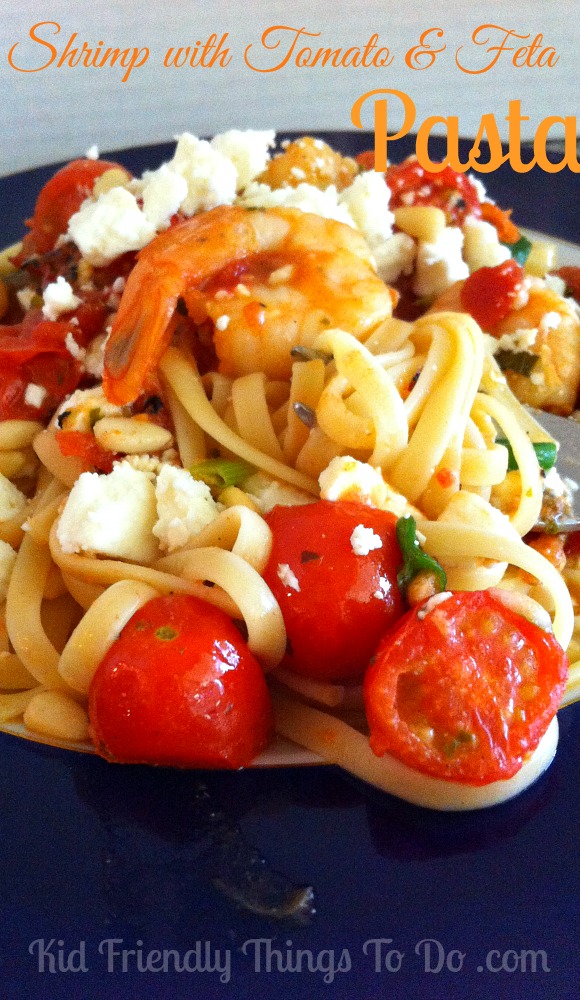 Here's the handy printable: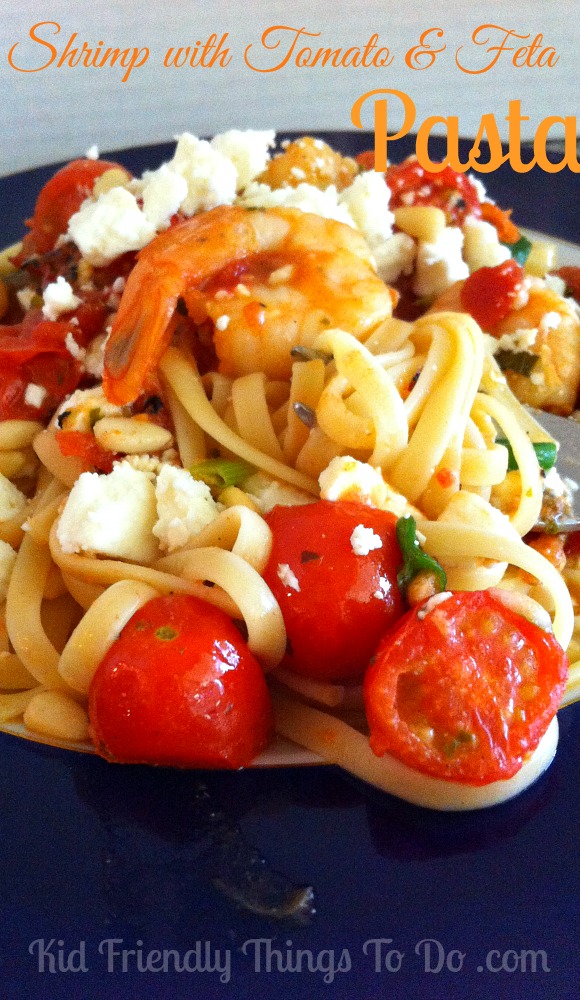 Shrimp with Tomato and Feta Pasta
2015-03-23 06:49:12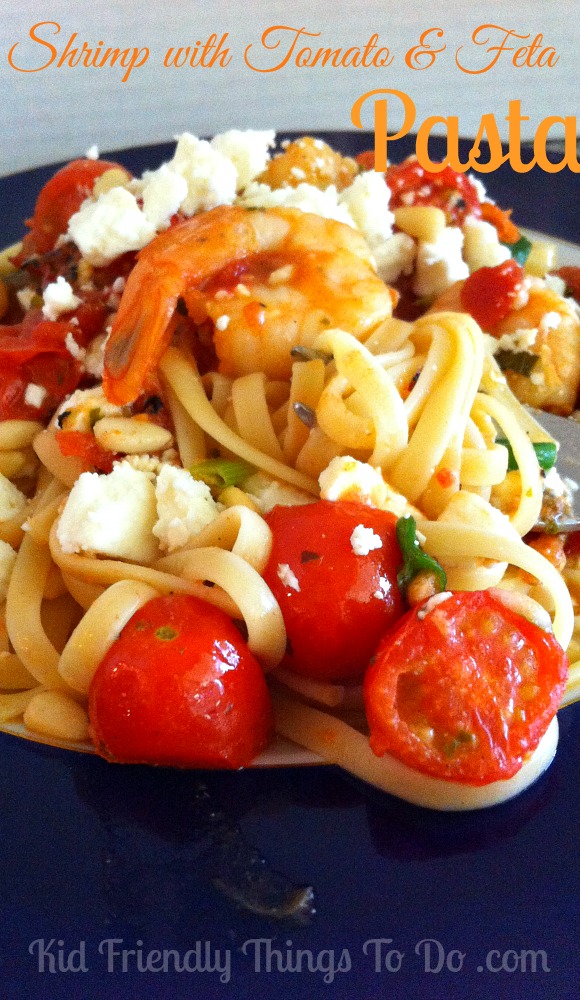 Delicious shrimp pasta with tomatoes and feta cheese
Ingredients
1/2 pound of linguine pasta
1 Tblsp. of olive oil
4 Tsp. minced garlic
1 pound of raw or cooked shrimp peeled and deveined - if using raw - refer to notes below
1 can of fire roasted tomatoes with seasonings
3 Tblsp. of basil - I used basil paste, but you can substitute fresh
1 tsp. ground mustard
1/4 tsp. salt
1/4 tsp. pepper
4 green onions
1 cup of grape tomatoes
1/2 cup of feta cheese
Pine nuts - optional
Instructions
Cook the linguine according to package instructions
Meanwhile, in a large skillet, add the olive oil and garlic
Cook for about 2 minutes on medium heat, until your can really smell the garlic
Add the shrimp, tomatoes, basil, mustard, salt, and pepper
Cook for about 2-3 minutes longer
Add the chives and grape tomatoes
Cook and additional minute longer
Strain the linguine, and pour into a large bowl, stir in the shrimp mixture, fold in the feta cheese and optional nuts
Notes
If using raw shrimp - Cook those in the garlic and olive oil for about 2-3 minutes before adding anything else. They should turn white and pink and be cooked through
Kid Friendly Things to Do.com - Family Recipes, Crafts, Fun Food Crafts, and Game Ideas https://kidfriendlythingstodo.com/
Please follow along with me for lots more recipes, crafts, DIY, party ideas and so much more!