Frosting Bag Substitute – A Little Tip From Kid Friendly Things To Do .com
Posted by Melissa in Easy Family Recipes, Home & Garden, Sugar Cookie Tip, Tips | 0 comments
You have the tips and the couplings, but no bag to put the frosting in? And, that cupcake, or gingerbread house is staring at you! What do you do? Use a zip-lock slider bag! If you have several tips and couplers for frosting, let all of the kids have their own! Its easy to do, and makes for a lot of creative fun in the kitchen with kids! Check out the step by step below: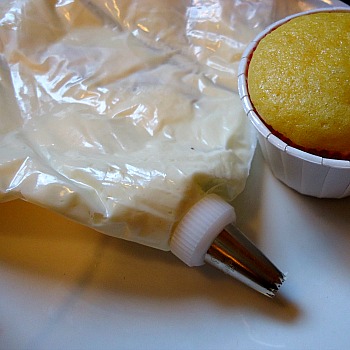 Just snip of a corner of the zip-lock bag
Slide the large and inside portion of the plastic coupler into the bag – pushing the narrow tip through the hole you created in the bag
On the OUTSIDE of the bag, slide a decorator's tip over the narrow part of the plastic coupler
Twist the other portion of the plastic coupler over the tip, bag, and inside coupler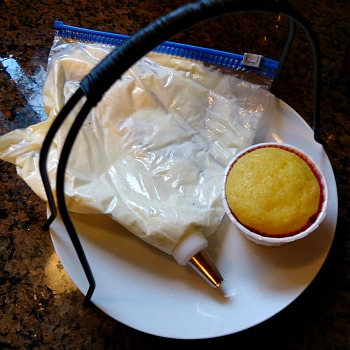 Fill with frosting
Squeeze excess air out of the bag
Seal the bag
That's IT – Have fun!
~Melissa – KidFriendlyThingsToDo.Com – A site providing kid friendly crafts, recipes, fun foods, party ideas, and fun things to do with your family!