This is the coolest finger paint. It's all made from just a few items that you probably already have! Items that won't harm your children. I even used tear free soap in the off chance my kids rubbed it into their eyes. It's easy to make, and the kids can participate in some of the cooking process. Yes, you cook during this project. It's like a science experiment, and art all in one! Here's the recipe for Easy Homemade DIY Kid Friendly Finger Paints: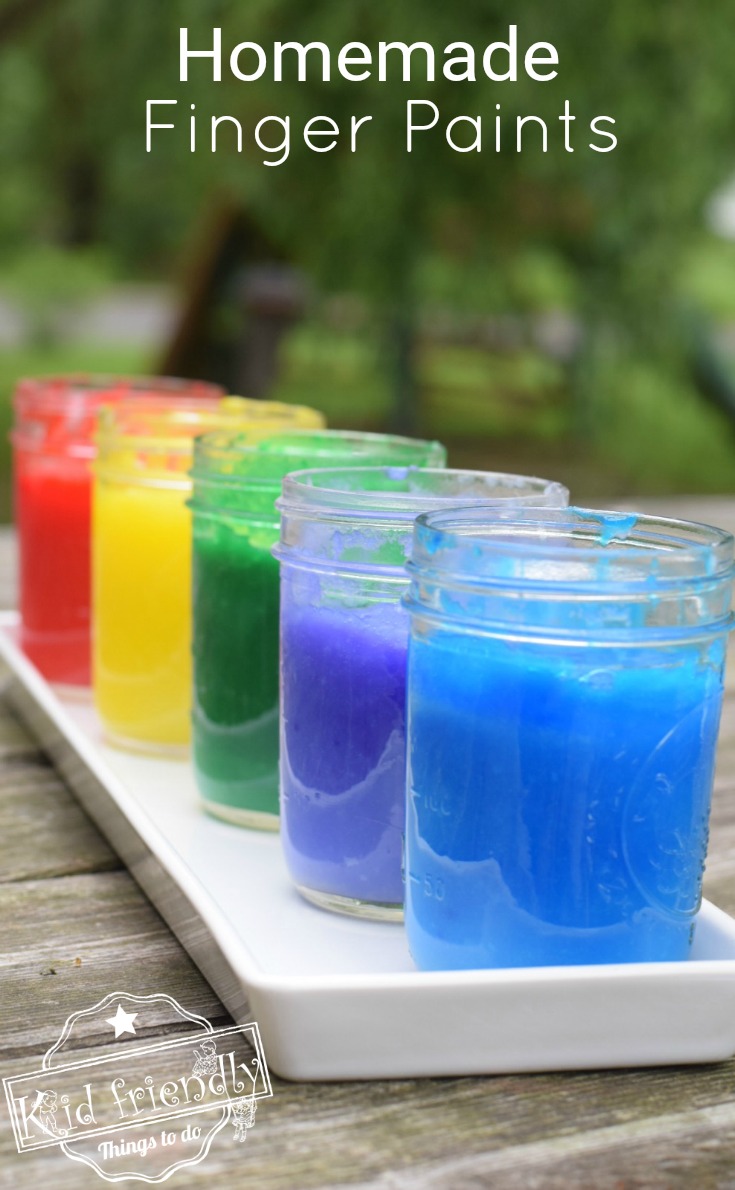 I actually found this recipe in the back of my mom's old church recipe book. It's one from the good ole' days.
You'll Need:
1 package of Knox Unflavored Gelatin
1 cup of ice cold water – divided
1/2 cup of cornstarch
2 cups hot water
1/2 cup of "no tears" kid's shampoo!
assorted colors of food coloring – I used the gel kind
Suggested Equipment from Amazon for this Easy Homemade DIY Kid Friendly Finger Paints :
(affiliate links)
[box] [/box]
Now, onto the fun part: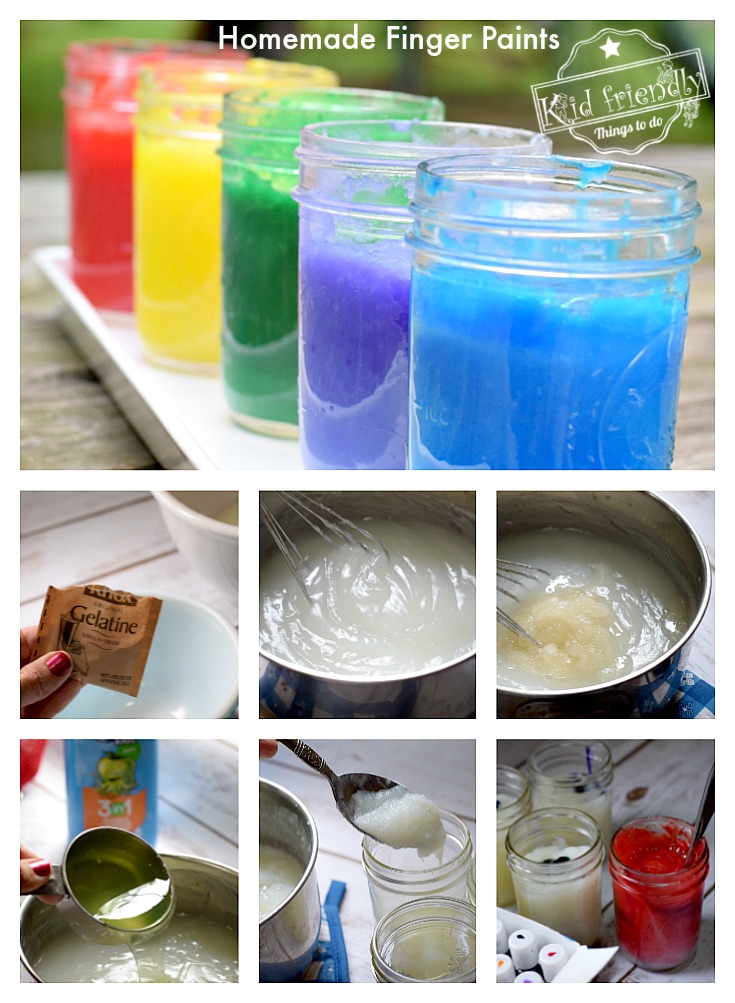 In a small bowl, add 1/4 cup of cold water and stir in the Knox Gelatin – stir quickly at first. It hardens fast. Then leave it to harden
In a medium sized saucepan, dissolve the cornstarch in the rest of the cold water – mix well
Add the rest of the water
Place that onto the stove over medium heat. Stir Constantly. After about a minute of stirring, it will turn into a clear gel
Remove it from the heat, and add the hardened Knox Gelatin. Stir this in.
Add the 1/2 cup of shampoo and stir this in.
Allow the gel mixture to cool. This is your base for finger paints. You're almost done!
Now, divide the gel mixture up into as many containers as you want
Squeeze just a drop of food colorant into the mixture (kids love to participate in this part). Stir in. The color will be vibrant
*The paint is best if used right away.
Storing any leftover paint:
Store any unused paint in the refrigerator and mix well before using again. You can expect old paint to thin down a bit. I haven't found an exact solution for getting it completely back to it's original state. I would love to hear back from anyone that has this completely figured out. The idea of popping it into the fridge to firm up actually came from a reader. Thank you for that!

That's it! Grab some coloring books or some paper to make some art
Below are pictures from my original post in 2013. Boy, do the years fly by fast. Enjoy them.
They had a blast coloring in their coloring books with finger paint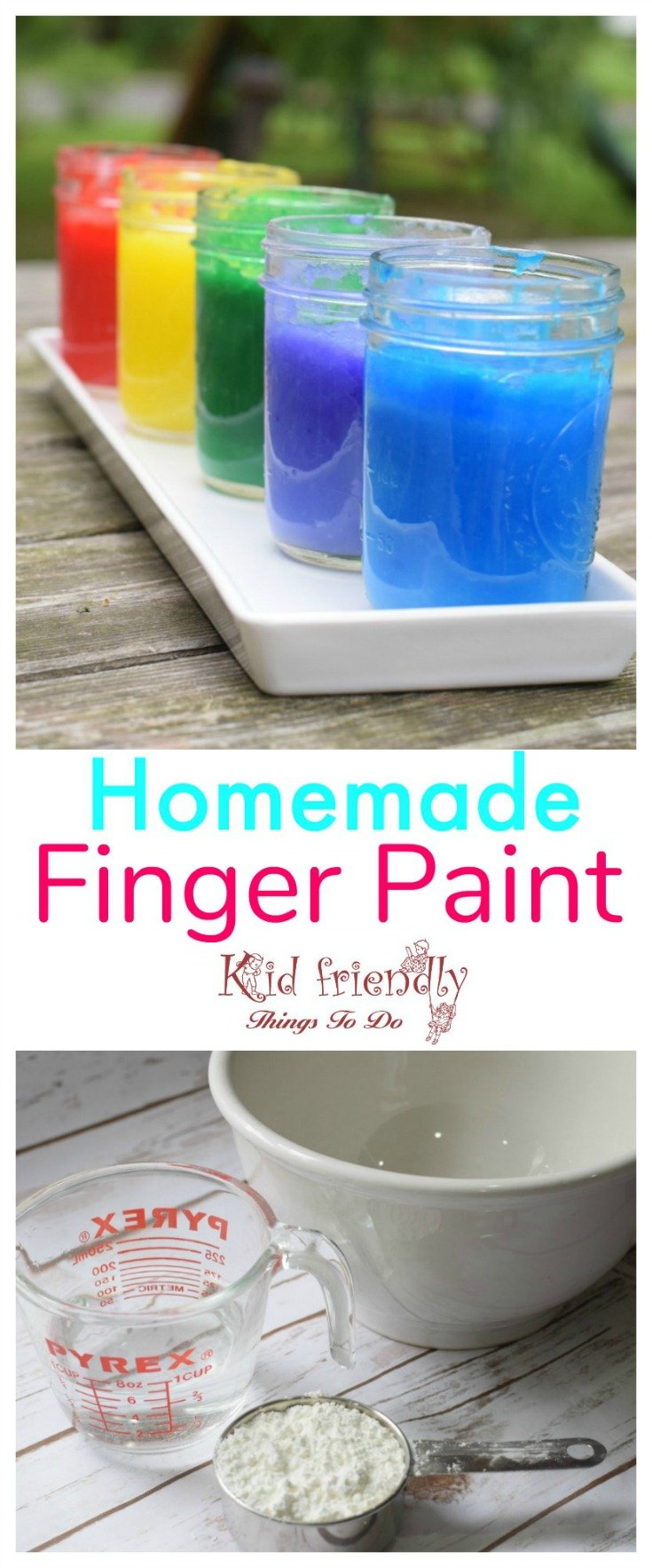 If you liked this recipe for DIY Kid Friendly Finger Paints! – don't forget to follow along with me for more re cipes, crafts, DIY, Home & Garden, and party ideas!
[box] [/box]
And, if you are looking for more craft recipes, check out this post on OVER 15 CRAFT RECIPES FOR SUMMER FUN! :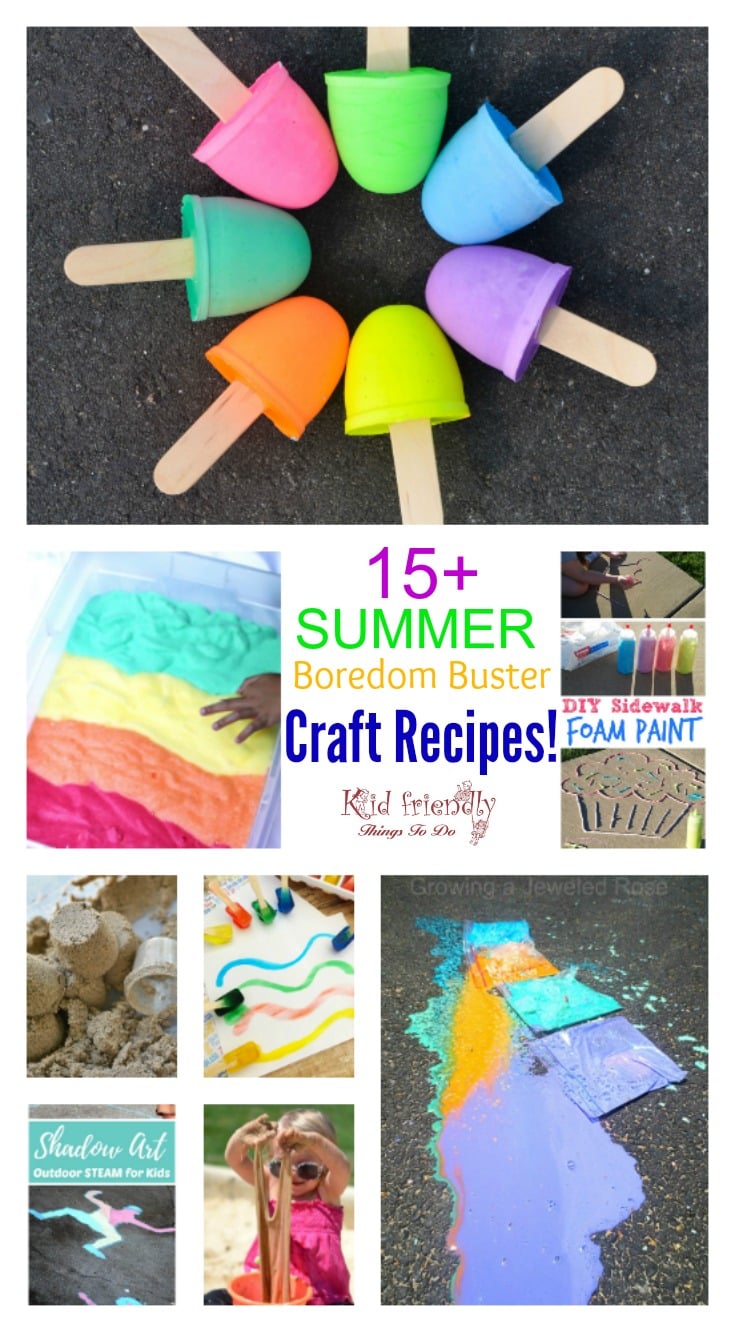 ~Melissa – Kidfriendlythingstodo.com