Easy Bat Craft for Kids with Bat Wing Template | Kid Friendly Things To Do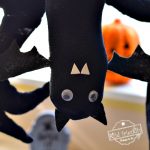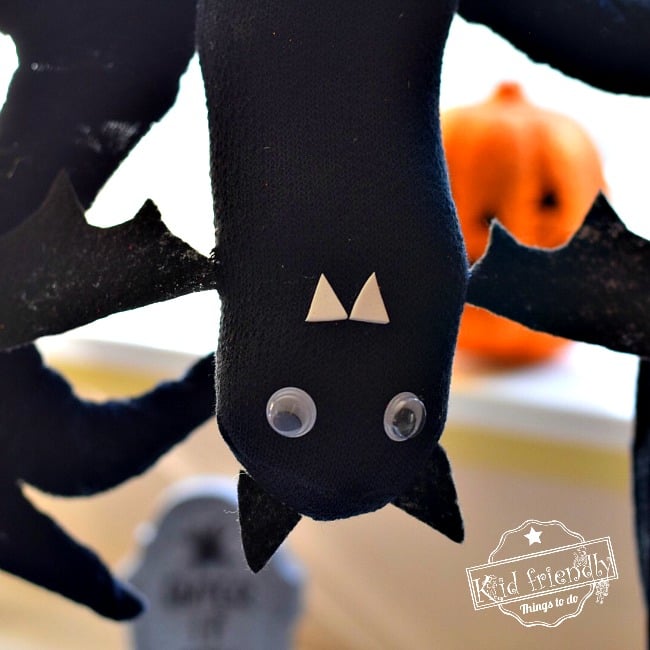 Posted by Melissa in Arts & Crafts, Halloween | 0 comments
This Bat Craft for Kids is adorable and easy to make. With just a few supplies, you'll be hanging up Sock Bats all over your house for Halloween Decorations. Come on in and I'll share my easy "how to" on this Easy Bat Craft for Kids with Bat Wing Template…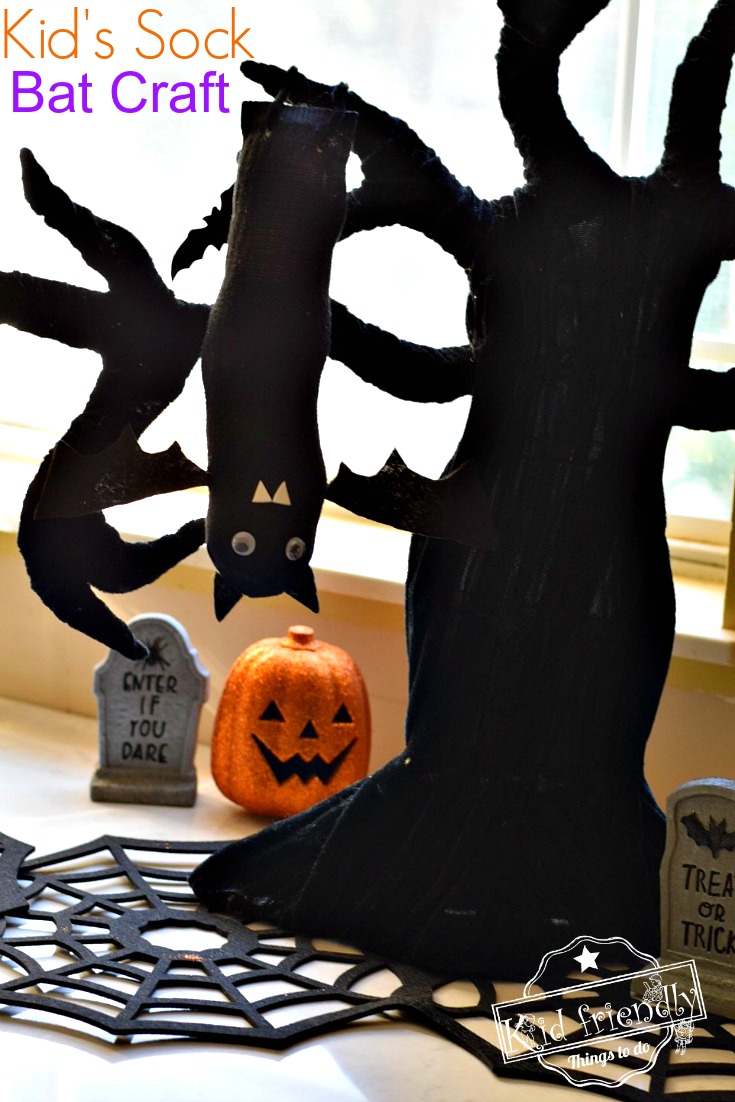 If you have some solo black socks hanging around the house, recycle them into Hanging Bats!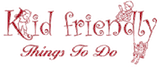 MY LATEST VIDEOS
You can even pose your bat in a tree for a fun and cute Halloween Decoration.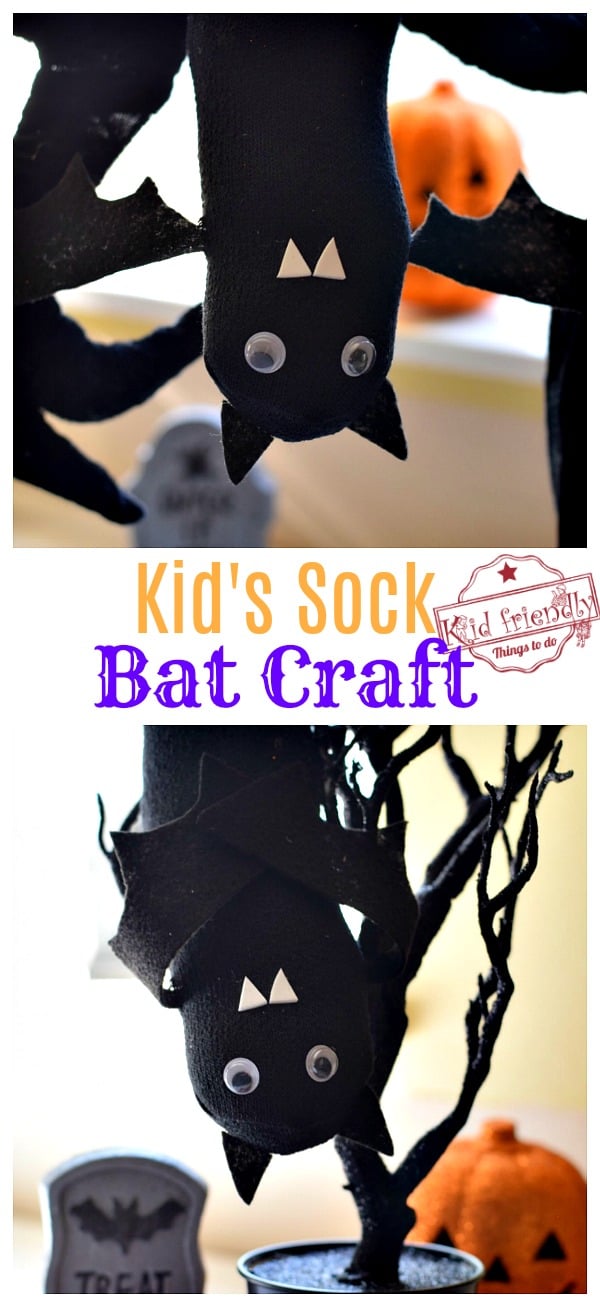 These bats would even be cute hanging on your front porch this Halloween.
Here are my top Amazon Picks for this Bat Craft for Kids with Bat Wing Template…
(affiliate links)
Here's a printable for the Bat Craft for Kids to Make…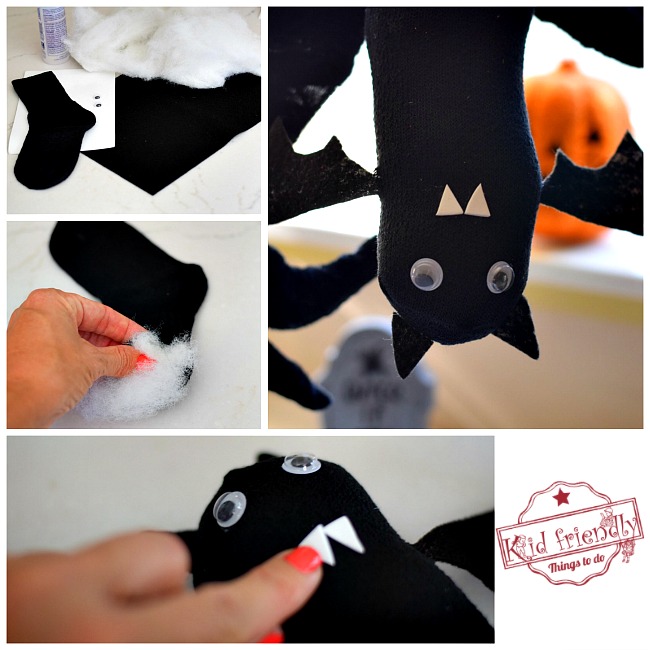 Bat Craft for Kids with Bat Wing Template
2018-09-24 13:27:28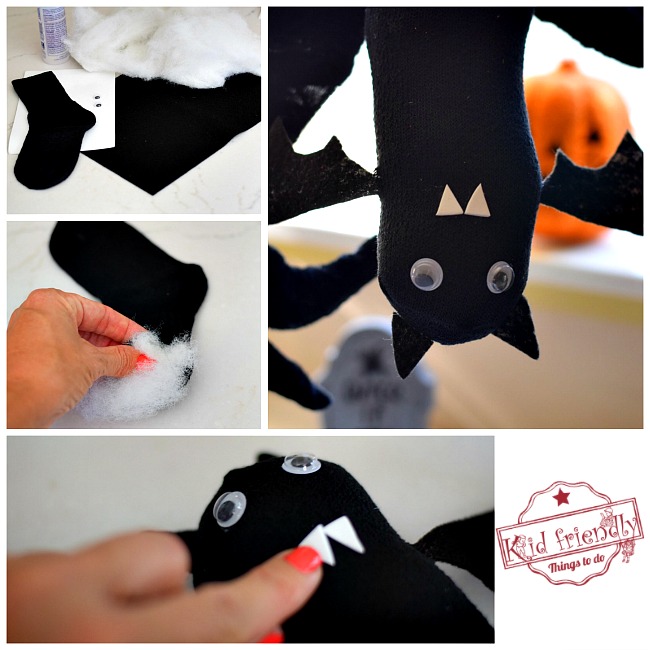 Ingredients
Black Crew Sock - I used a kid's size and found it at the Dollar Tree
Fiber Fill
Black Felt Sheet
White Foam Sheet
Google Eyes
Fabric Glue - like Fabri-Tac (recommended for it's instant seal)
(optional) Bat Wing Template
Scissors
Instructions
Stuff the black sock with the fiber fill most of the way
Glue the end of the sock shut
Cut out 2 bat wings and 2 small black triangles for ears from the black felt
Cut 2 small white triangles from the white foam sheet
Near the top of the bat's head, about where you would want the wings to go, cut a little slit in both sides
Insert the narrow end of the wing into the slits and glue them in place
Let the glue dry for a minute, so the wings are secure
Attach the google eyes, ears and teeth with the fabric glue
Kid Friendly Things to Do.com - Family Recipes, Crafts, Fun Food Crafts, and Game Ideas https://kidfriendlythingstodo.com/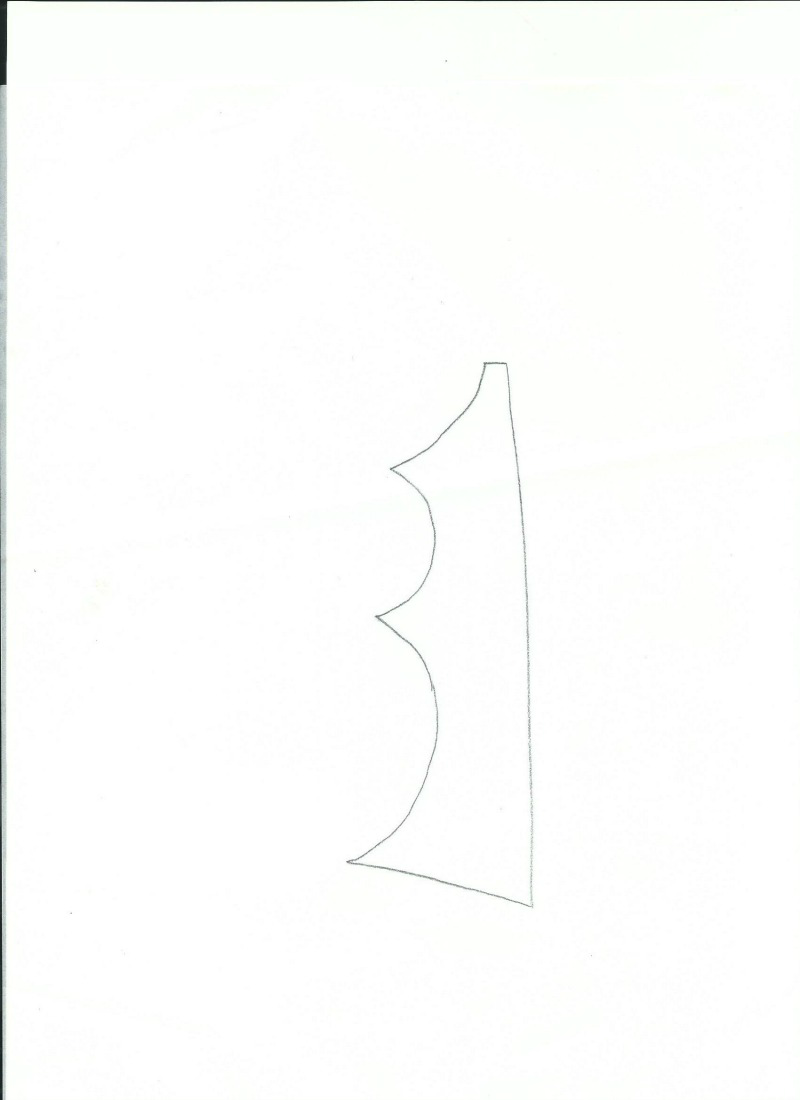 As promised, here's a Bat Wing Template for you to print off. Click on the picture of the wing, Click once more to enlarge it and then press CTRL+P to print off.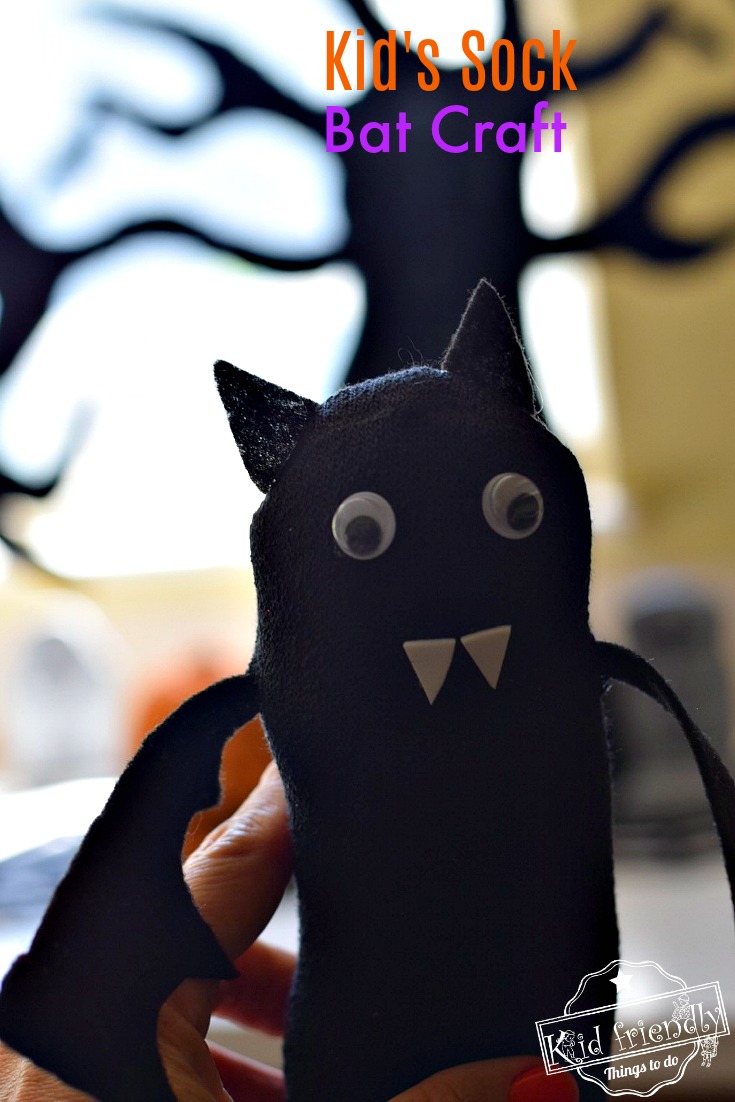 Enjoy your bat craft!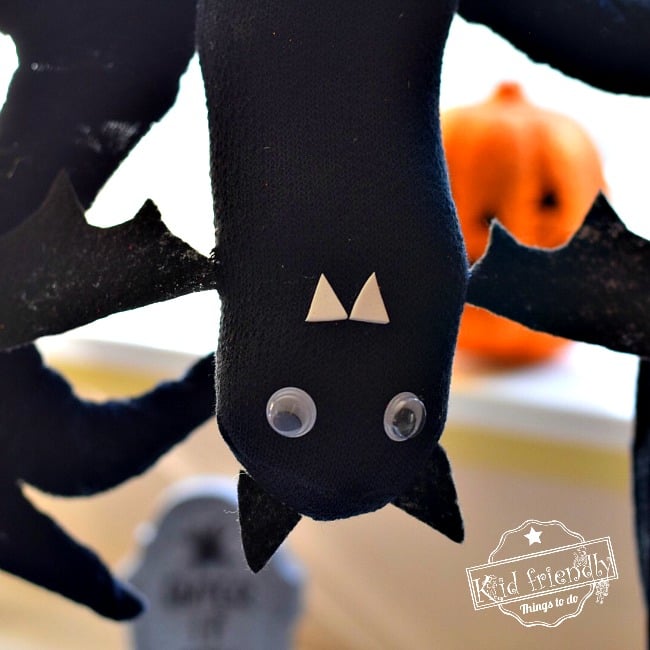 Happy Halloween!
If you are still looking for fun Halloween Crafts, check out these fun posts below…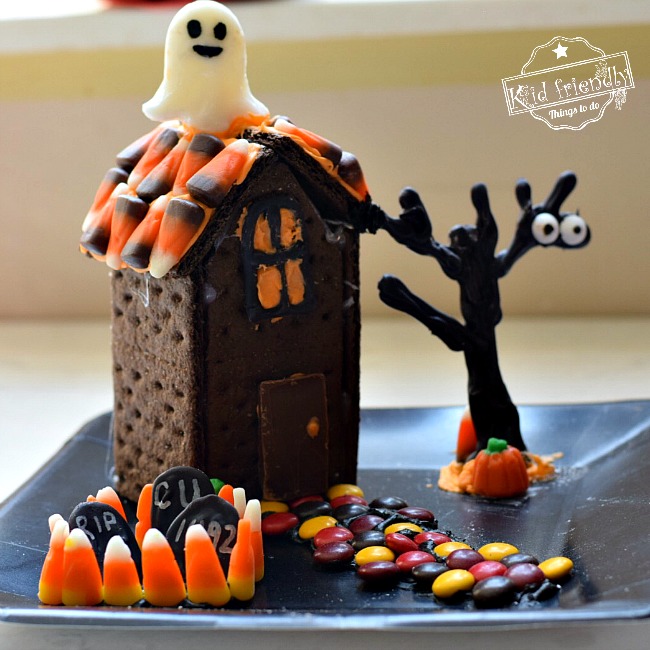 Make a Halloween Graham Cracker House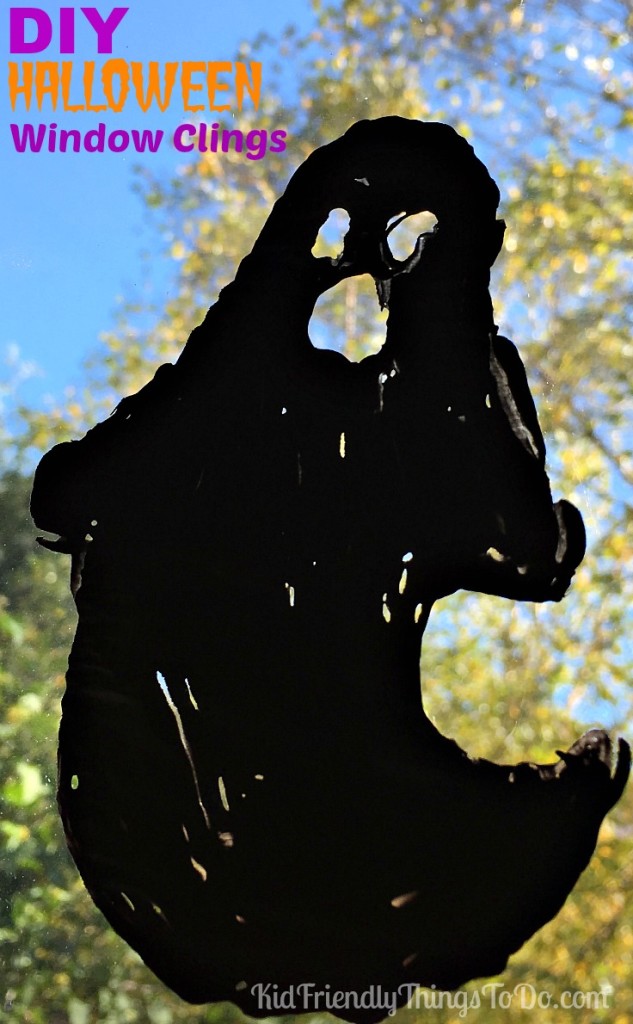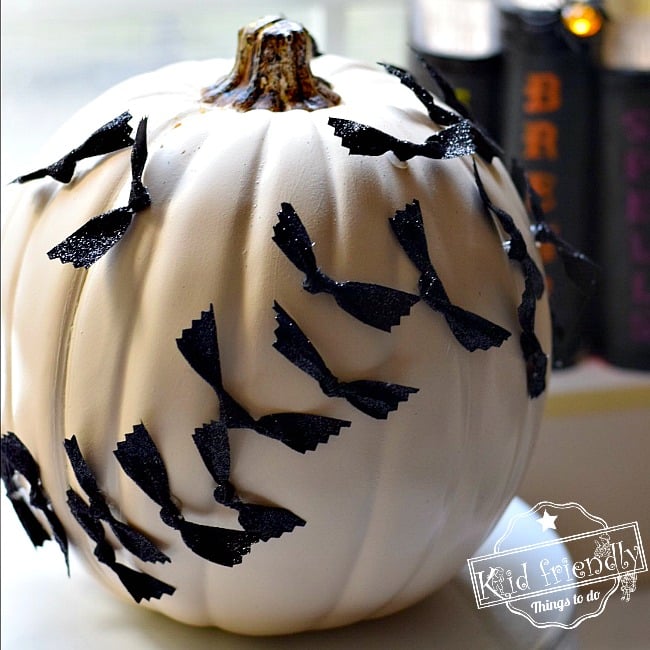 Easy No Carve Pumpkin Craft – Swarm of Bats
~Melissa – Kid Friendly Things To Do