This Grilled Peaches with Balsamic Glaze Recipe is absolutely amazing! What a great combination of flavors. It's a simple and delicious balance of savory and sweet all poured over sweet peaches grilled to a nice and tender perfection. Tuck this recipe away for those beautiful summer nights. You'll be so glad you did.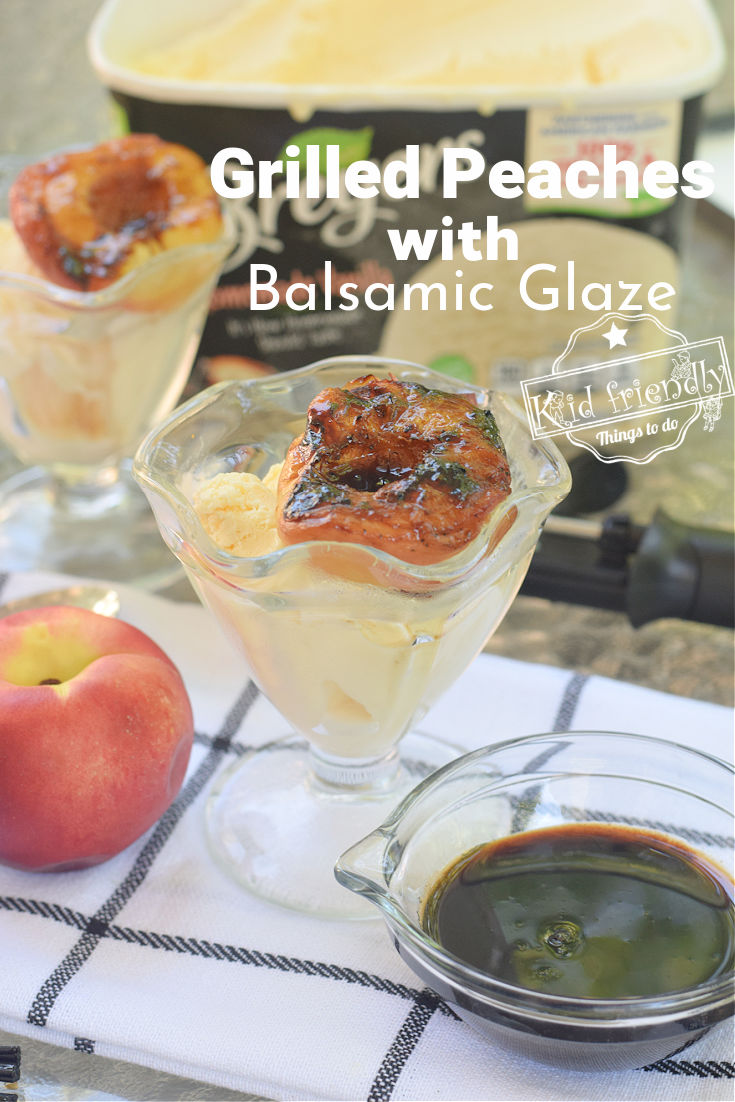 Grilled Peaches with Balsamic Glaze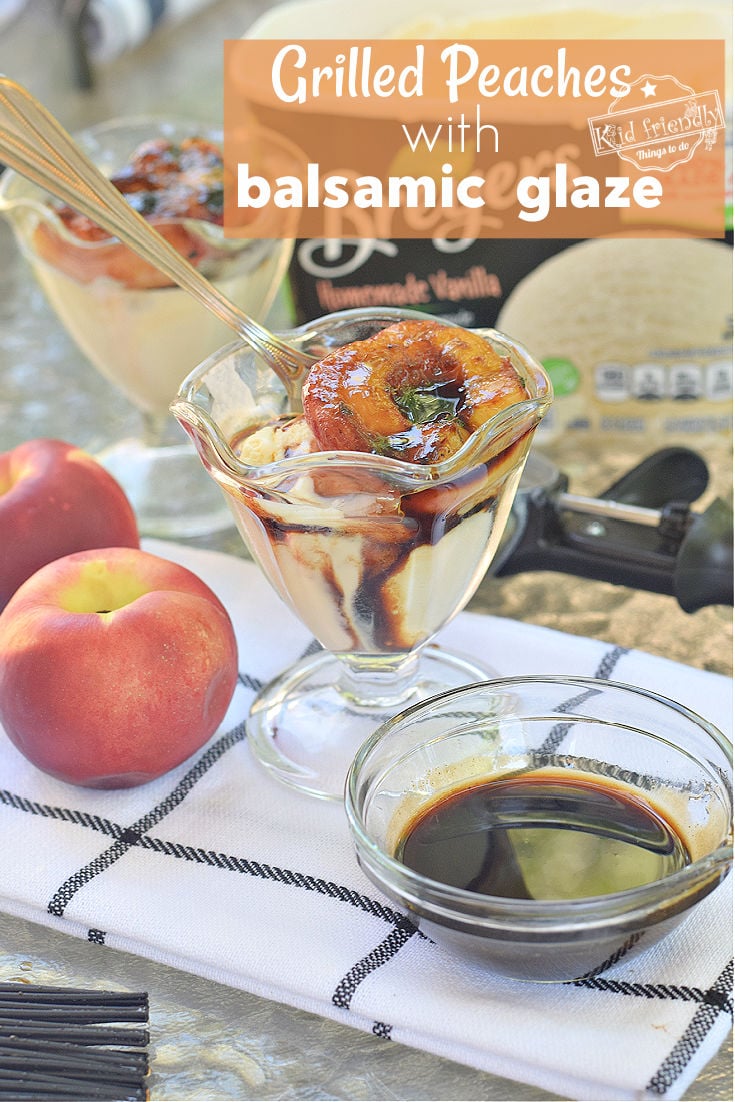 This balsamic glaze is the perfect balance of savory and sweet and the perfect complement to grilled peaches.
If you are looking for quick summer dessert recipes, then check out some of my other posts, like…

How do you cut peaches in half for grilling?
Cut the peach in half all around the core, then twist the peach to open it. Use a spoon to pop the pit out.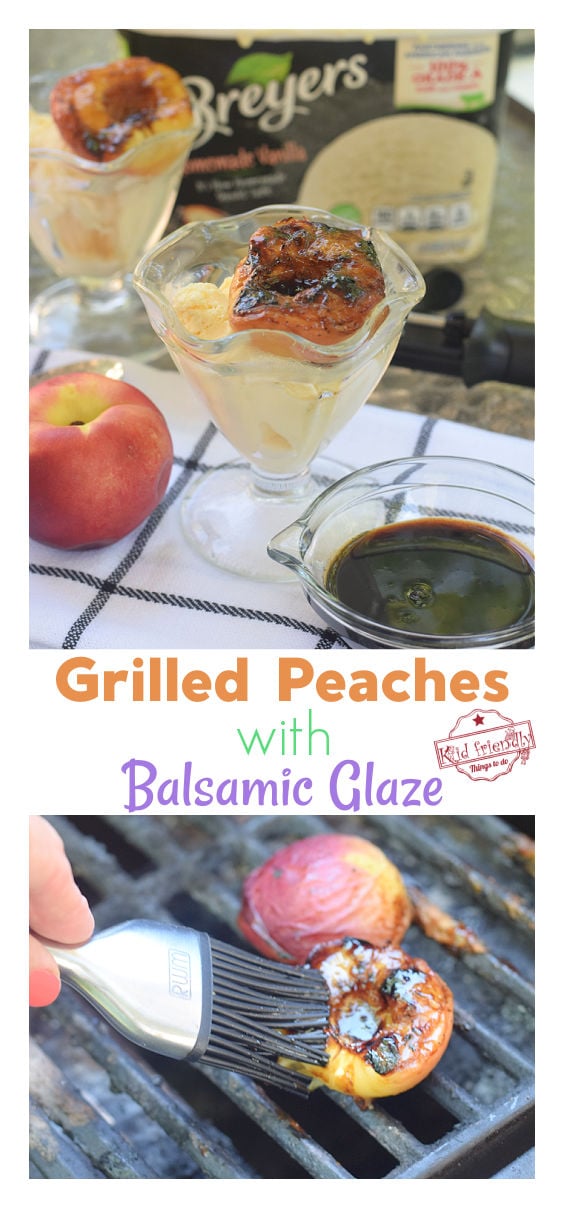 How do you grill peaches?
You can grill peaches over medium heat or simply place them on the grill after dinner is cooked and the grill is still hot. Lightly grease the grill rack and place the peaches face down for about five minutes. Resist the urge to move them around as the grill marks come from staying in one place for an extended period of time.
My top Amazon picks for this recipe…
(affiliate links)
[box] [/box]
Print
Grilled Peaches With Balsamic & Honey Sauce
Grilled peaches with balsamic sauce for a delicious summer dessert.
1/2 cup

of balsamic vinegar

1/2 cup

of honey

1/8 tsp

. salt

6

medium peaches, halved and pitted
Vanilla Ice Cream, such as Edy's
Instructions
Using a small saucepan, pour the vinegar, honey, and salt
Over low/med. heat, stir the ingredients until well blended
Take about 1/4 cup of the sauce out for basting purposes
Continue to cook the rest over medium heat, letting it boil, stirring often until the glaze thickens – about 5 more minutes
Apply a small amount of oil to the grill rack
Baste the peaches
Over medium heat, place the peaches down, and leave them alone to get the grill marks
Leave them to cook for about 6 minutes on both sides with the grill lid down – basting occasionally
Serve the peaches over ice cream with glaze
This recipe was adapted from Taste of Home. Find the original and more at TasteOfHome.com