Magnet Sheet Craft Idea For Kids – A Boredom Buster Activity that's Easy and so much fun. Perfect for teaching shapes, for art, and creativity. This fun idea is also a great hack for road trips with kids.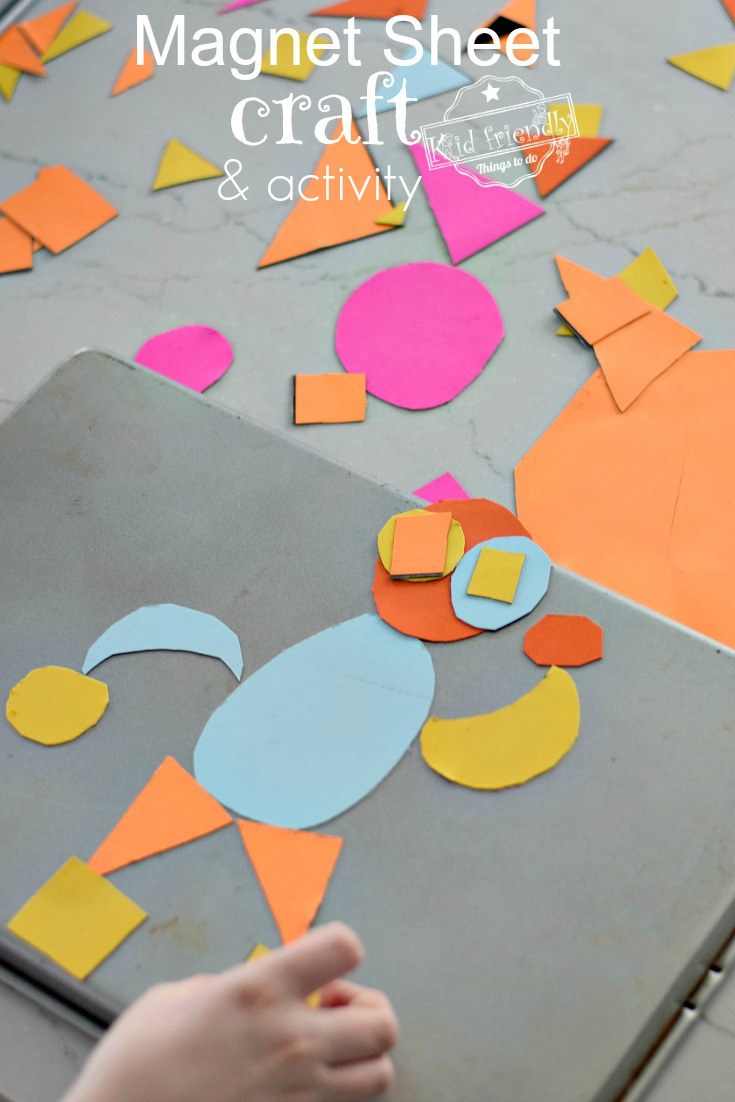 Magnet Sheet Craft (Boredom Buster for Kids)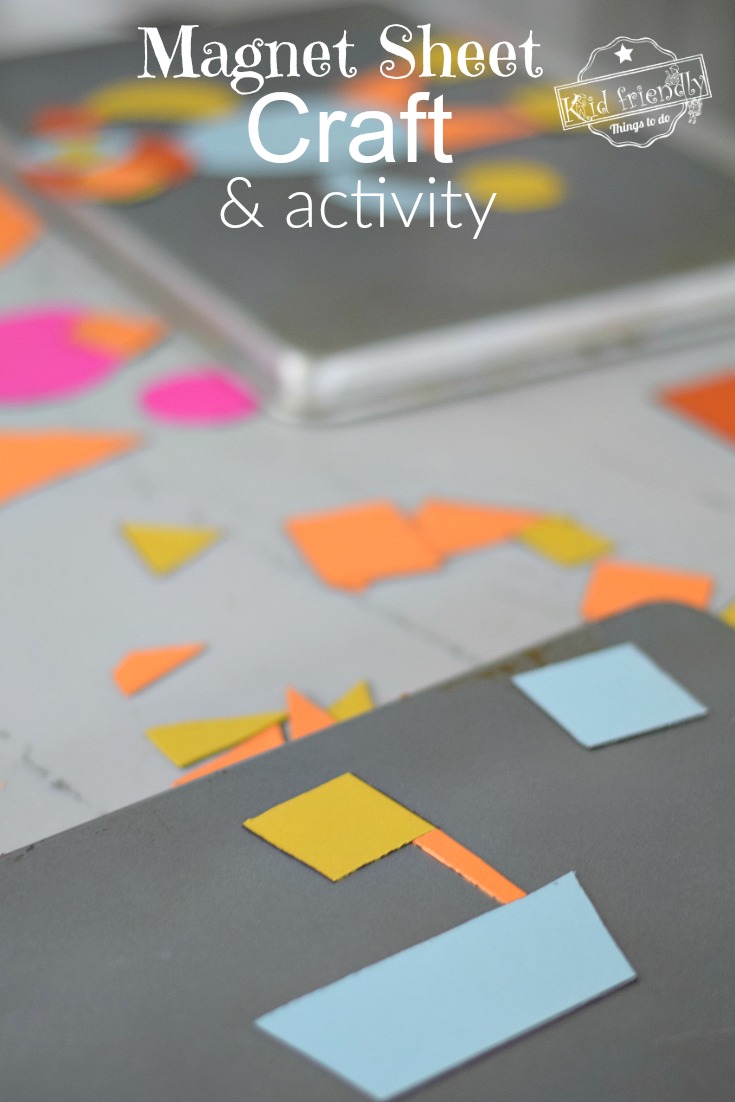 This fun magnet activity can be used in so many ways. From a teaching perspective, you could use it for shape recognition, math review, and small motor skills practice! From an artist's perspective, you could use shapes to create works of art! And, from a parent's perspective – it's a great craft to keep the kids busy for hours of fun.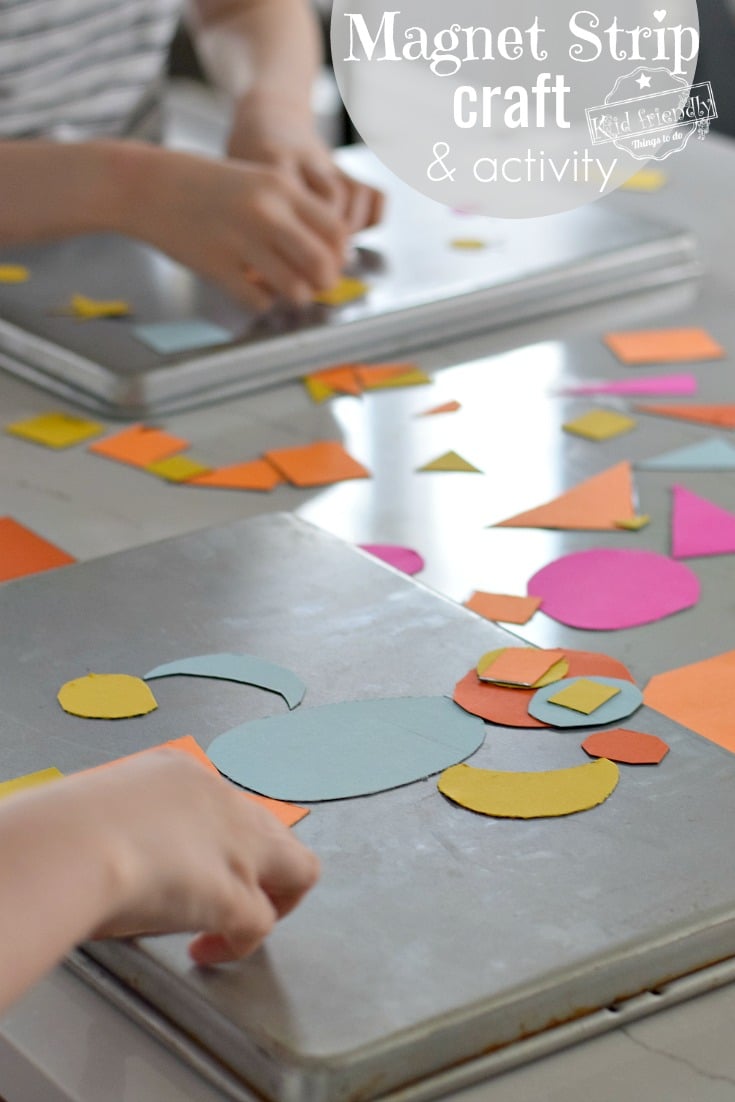 I love how imaginative the kids get with shapes. It always blows my mind to see their creations.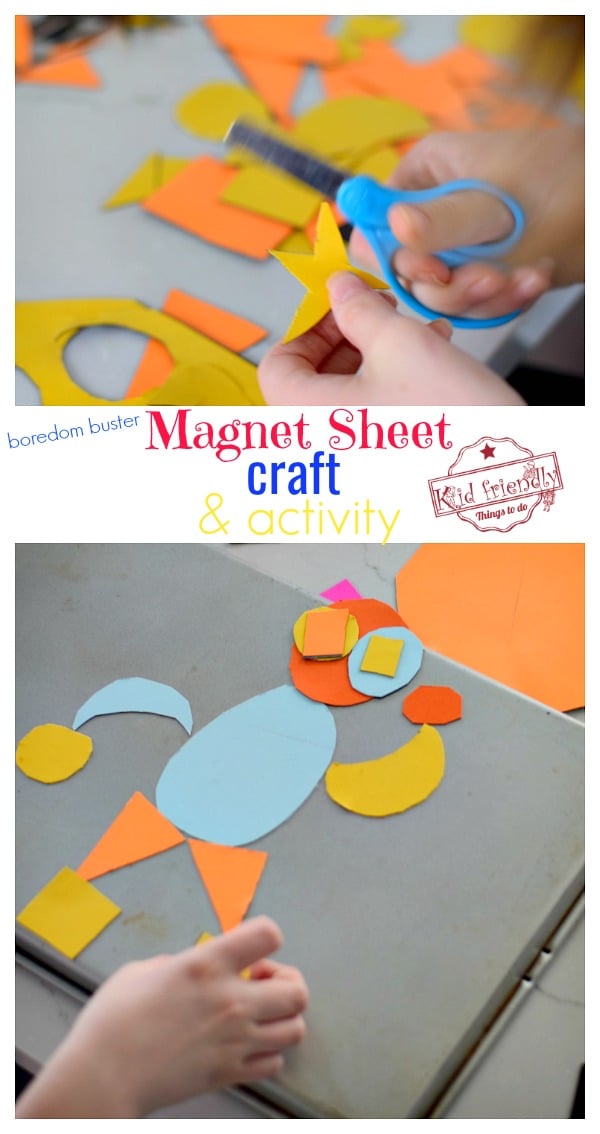 Here's What You'll Need for this fun Boredom Buster Activity
Magnetic Sheets – you can order these from Amazon already colored or buy them in a white roll that you can paint yourself
*If you choose to buy white sheets or roll, then be sure to include paint and brushes
scissors
Cookie Sheets for each child – Found at the Dollar Tree for $1 each or in your kitchen cabinet 🙂
If you want to paint the sheets:
Paint the magnetic sheets into several fun colors
Let dry and continue with instructions below
Otherwise:
Instructions:
cut the colored sheets into several geometric shapes
place cookie sheets out for the kids to decorate
Let the kids use magnet shapes to create dozens of fun creations
That's it – easy peasy and fun!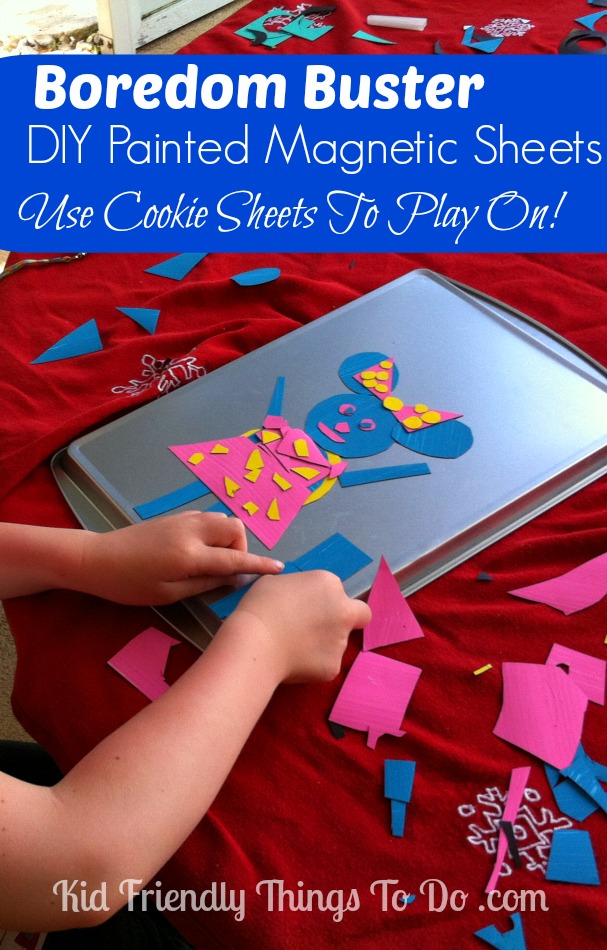 I'd love to have you follow along with me for lots more crafts, recipes, DIY, and so much more! See you there!
[box] [/box]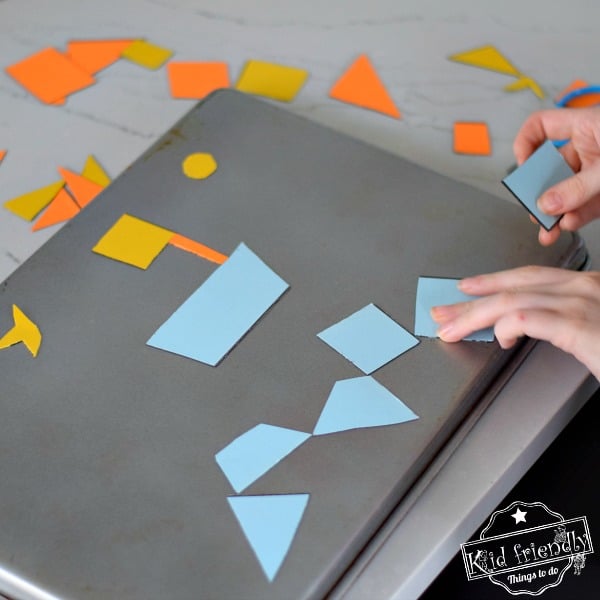 ~Melissa – KidFriendlyThingsToDo.com – crafts, recipes, fun foods, party ideas, and fun ideas for the whole family!