Homemade Caesar Salad Dressing is so easy to make and delicious. Caesar salad is a meal in itself or the perfect compliment to any meal. Easily blend ingredients together and enjoy for up to one week. Come on in and I'll share the recipe for this amazing homemade dressing…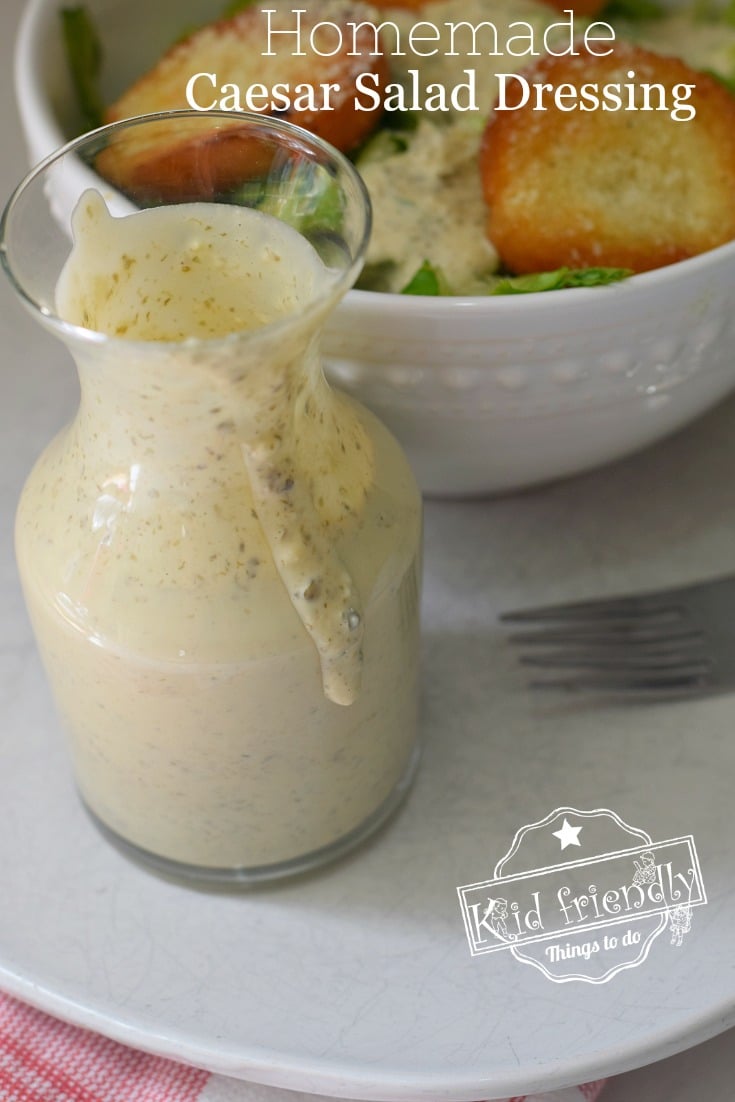 Homemade Caesar Salad Dressing
Once you've tasted the homemade version of Caesar Salad, you may never buy the DIY Caesar Salad kit again.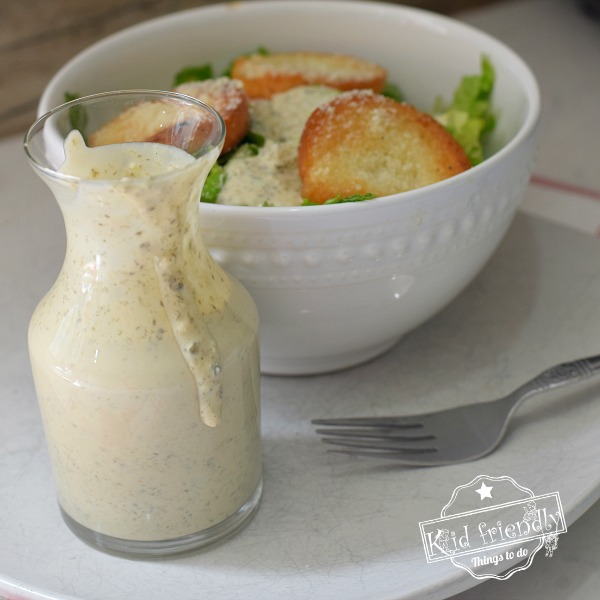 How Do you Make Homemade Caesar Salad?
Blend salad dressing ingredients
In a large non-stick skillet, heat olive oil until it gets nice and hot enough to toast bread – let it heat up for a couple of minutes over medium/high heat
Slice 3 garlic cloves and add those with the sliced bread into the hot oil
Let the bread toast to a golden color, and turn to toast the other side
Remove toasted bread, spread out onto paper towel
Season with salt and pepper
Toss chopped Romaine lettuce with salad dressing
Add the toasted bread
Sprinkle with Parmesan Cheese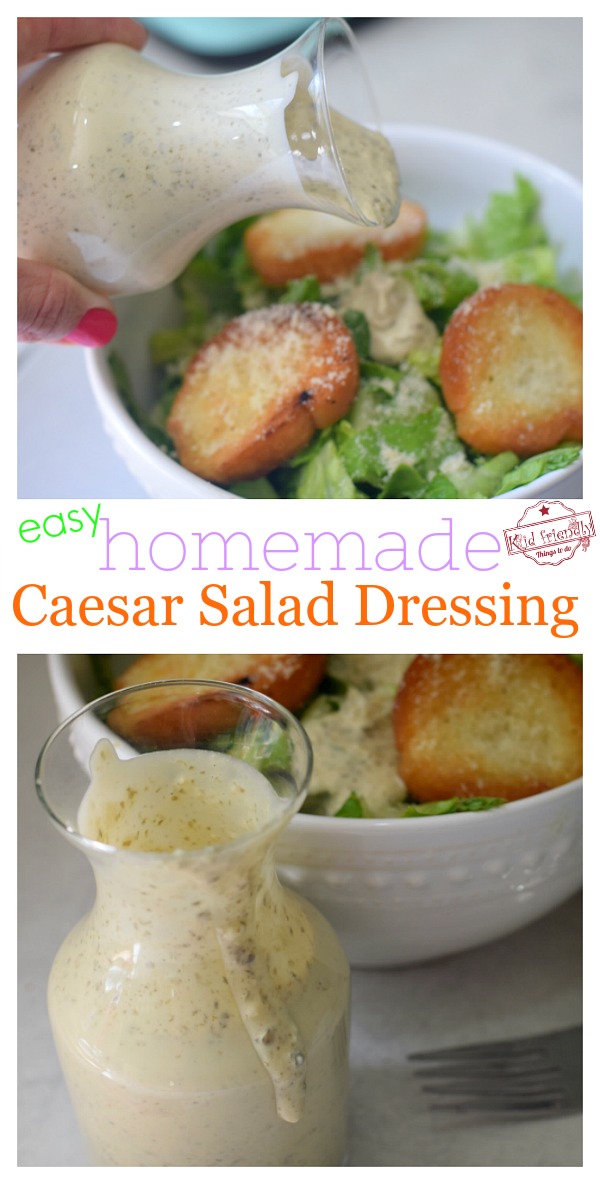 Check out these other homemade dressing recipes…
Copycat Outback Ranch Dressing
What Can You Use Caesar Salad Dressing On?
Romaine lettuce with croutons, and Parmesan cheese
Spread on hamburgers
Coat chicken wings
Toss with pasta as a dressing
Use it as a dip
What goes well with Caesar Salad?
grilled steak
grilled chicken
grilled shrimp
add grilled chicken to the salad to make it a meal
soup
Print
Homemade Caesar Salad Dressing | Kid Friendly Things To Do
3

garlic cloves – peeled

1 cup

of mayonnaise

1/4 cup

of capers

3 Tbsp

. of grated Parmesan cheese – divided

1 Tbsp

. Worcestershire sauce

1 tsp

. of yellow mustard

2 tsp

. of lemon juice

3 Tbsp

. of Red Wine Vinegar
Instructions
Using a food processor or blender, grind all salad dressing ingredients
Grind until everything has been well distributed – for about a minute
Notes
Keep refrigerated for up to one week
~Melissa – kid friendlythingstodo.com –