Easy Tortellini Soup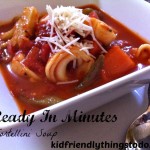 Posted by Melissa in Easy Family Recipes, Main Dish, Other, Soups & Salads | 0 comments
This is a recipe that I used over and over back in the day of babies everywhere! Even with little ones hanging on my leg, this was such an easy, healthy, and filling dinner to throw together. I don't know why, but somewhere along the way, I stopped making tortellini soup. Honestly, I forgot all about it! My husband was the one that suggested it when I was looking for dinner ideas to serve extended family, over the holidays. With only 4 ingredients, and very little preparation time, it's the perfect busy night dinner. A warm winter soup for your family, and your friends! Here's the recipe: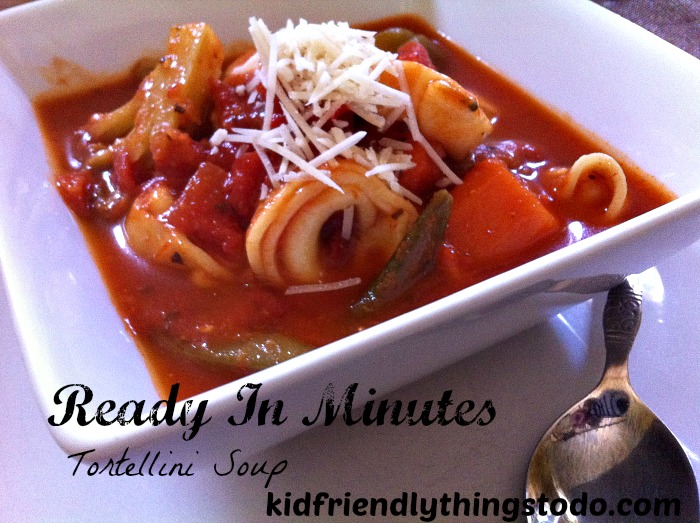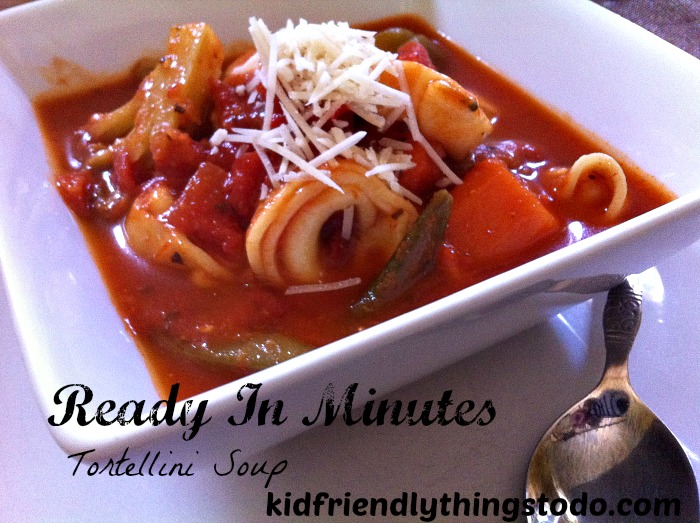 Ready In Minutes, Tortellini and Vegetable Soup
2015-01-06 07:18:37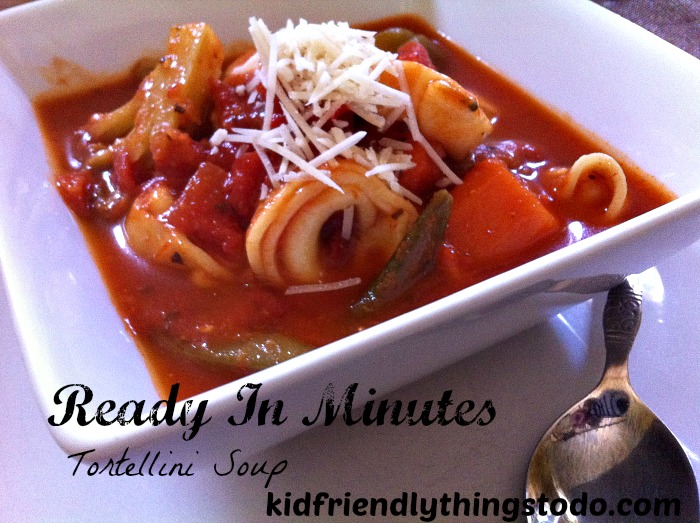 This soup is perfect for those cold and busy nights!
Ingredients
1 jar of marinara sauce - or your favorite pasta sauce
2 chicken bouillon cubes
2 cups of water
1 large bag of frozen vegetables - California Blend
1 bag of frozen cheese filled tortellini
Shredded Parmesan Cheese
Instructions
In a large saucepan over medium/high heat - Combine the sauce, bouillon cubes, and water
Add the vegetables
Bring everything to a boil, and turn down to simmer with the lid on
Stir occasionally for about 5 minutes or until the vegetables get tender -
Add the tortellini and continue to cook for about 3 more minutes, or until the tortellini is cooked through
Serve with Parmesan cheese
Enjoy!
Notes
* Store leftovers in an airtight container in the refrigerator. Sauce may thicken up. Add a little water to dilute the sauce and reheat before serving.
Adapted from The Very Best Baby
Kid Friendly Things to Do.com - Family Recipes, Crafts, Fun Food Crafts, and Game Ideas https://kidfriendlythingstodo.com/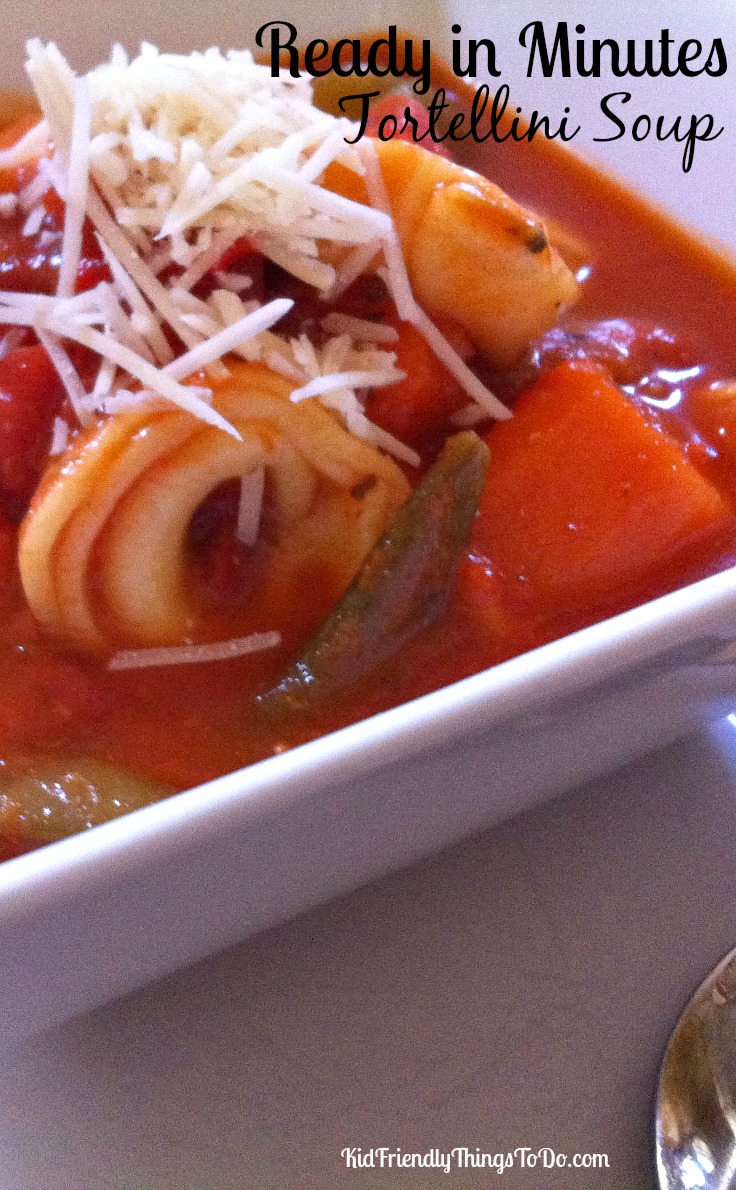 Linking Up To: