Over 15 DIY Outdoor Miniature Fairy Garden Ideas for Kids in the Garden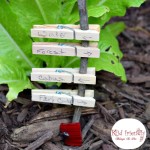 Posted by Melissa in Arts & Crafts | 8 comments
"Enjoy it! It goes by so fast!" You here it all the time. Unfortunately, it's so true. 🙁 Well, if my kids are going to insist on growing up, I'm going to make the most of the little years by adding as much magic and memories as possible. That's why yesterday, I was so determined to get a Fairy Garden made with the kids. Come on in and I'll show you some fun Miniature Fairy Garden Ideas that we came up with and more importantly from other talented bloggers that I've featured, today!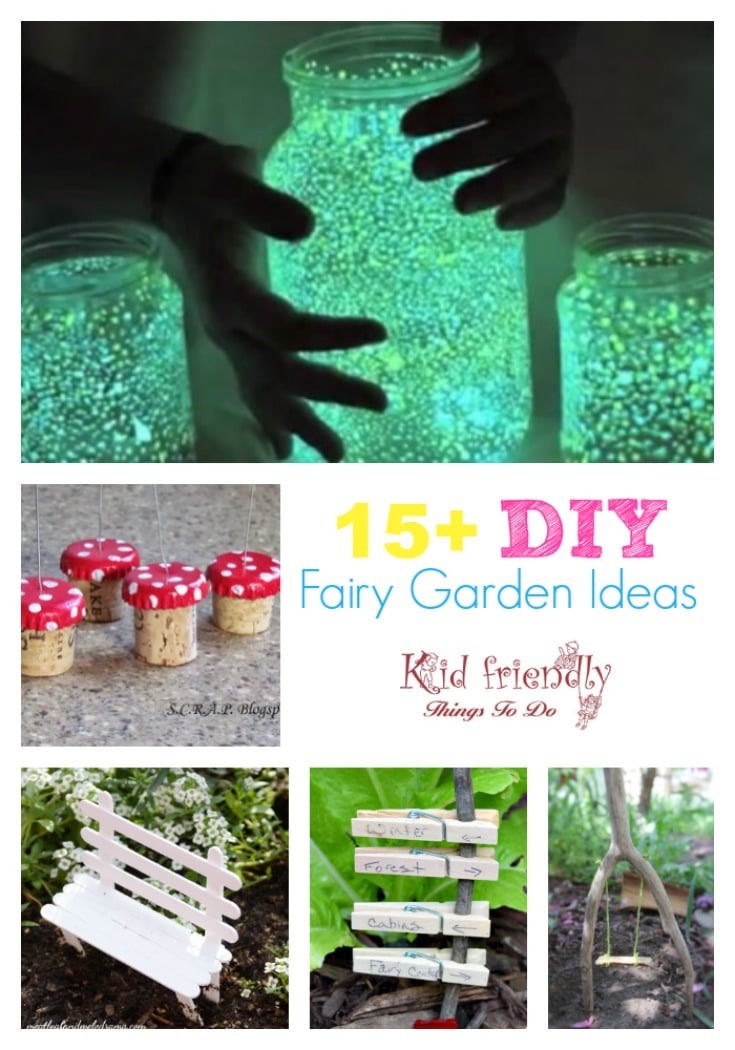 Have you ever wondered...How to build a fairy garden? Well, all you need is a little imagination, plants and some inspirational ideas to get you started.
Here's a video of just ONE of the Fairy Craft Ideas below
Of course, supplies help. Here's some stuff you might need or even want for your Miniature Fairy gardens…
(affiliate links)
Finally, Here are some simple and creative fairy garden ideas to get your creative juices flowing: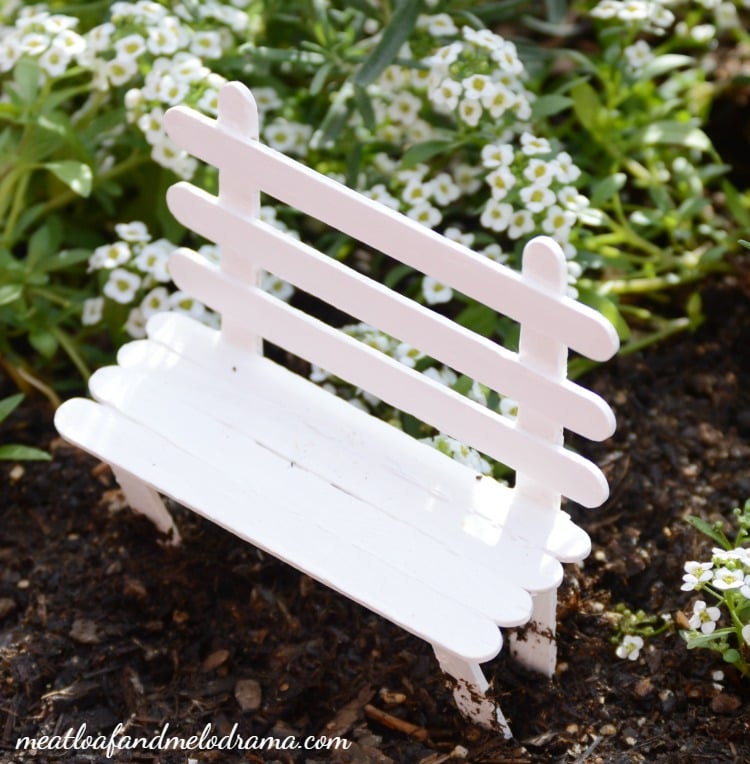 Fairy bench by Meatloaf and Melodrama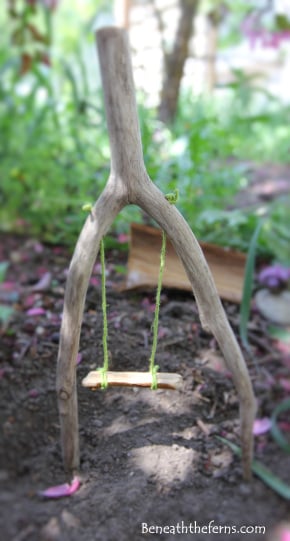 A Fairy Swing by Beneath the Ferns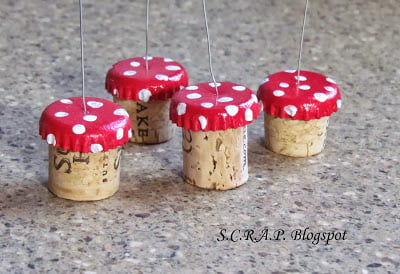 Toadstools by SCRAP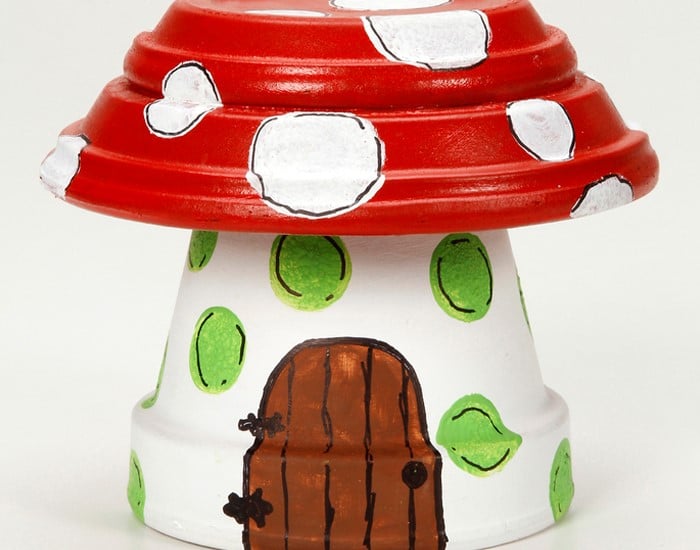 Painted Pot Fairy House – by Pat Cans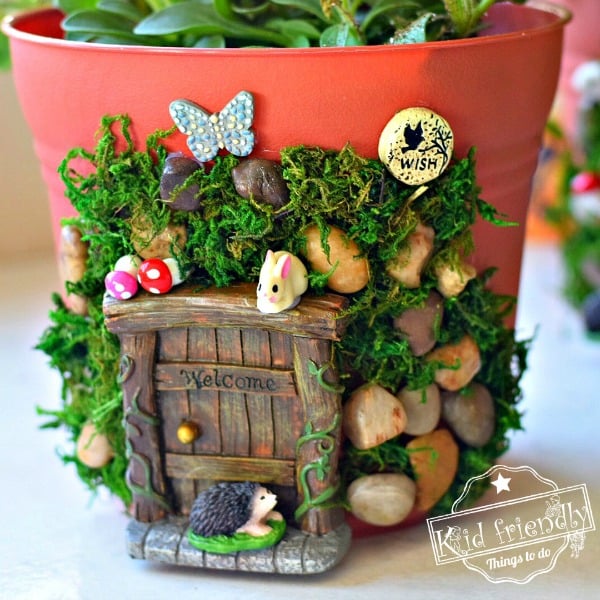 Fairy House Planter to Make with Kids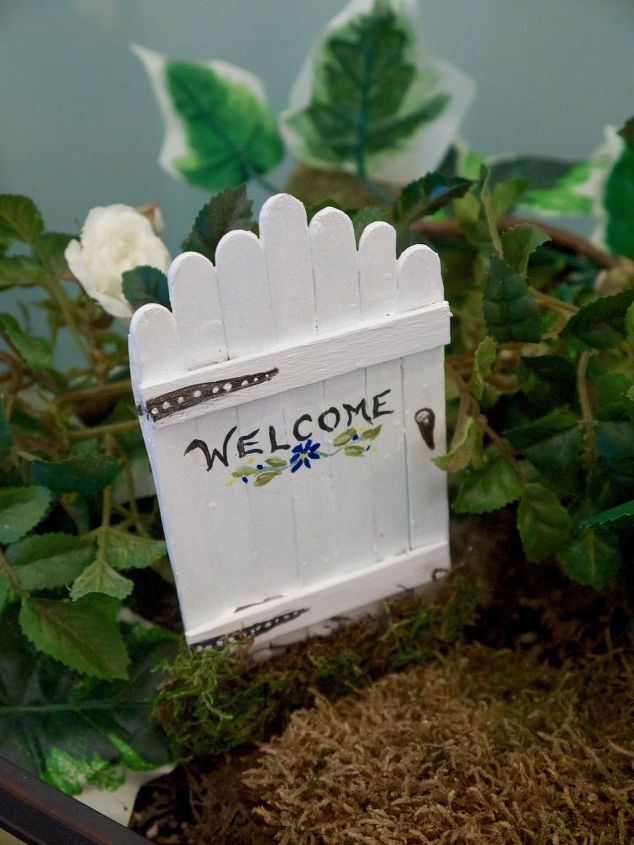 Fairy door by Home Talk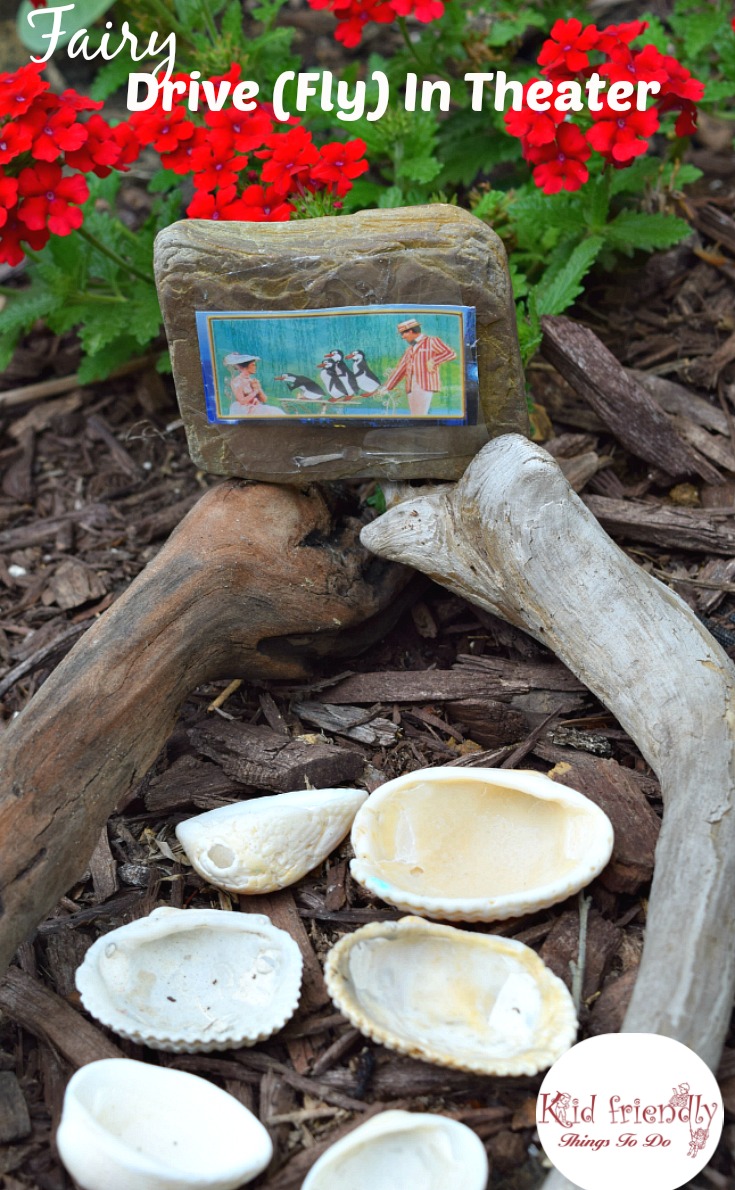 Make a Drive In Theater for your fairies
by Kid Friendly Things To Do
In summer, we love going to the drive in movie theater. So, we decided the fairies should have one, too! We made a "Fly In Theater" for the fairies.
We used some fun pieces of wood that we've picked up on our beach days to frame the theater in. The look a little like prehistoric bones
We used shells turned upside down for seats
Finally, we used another beach find – A flat rock – for our movie screen
I found the movie scene from "Mary Poppins" on the back of a movie case and cut it out
*you could have it laminated to withstand rain
We glued it with a warm glue gun
The rock nestled perfectly in our fun wood frame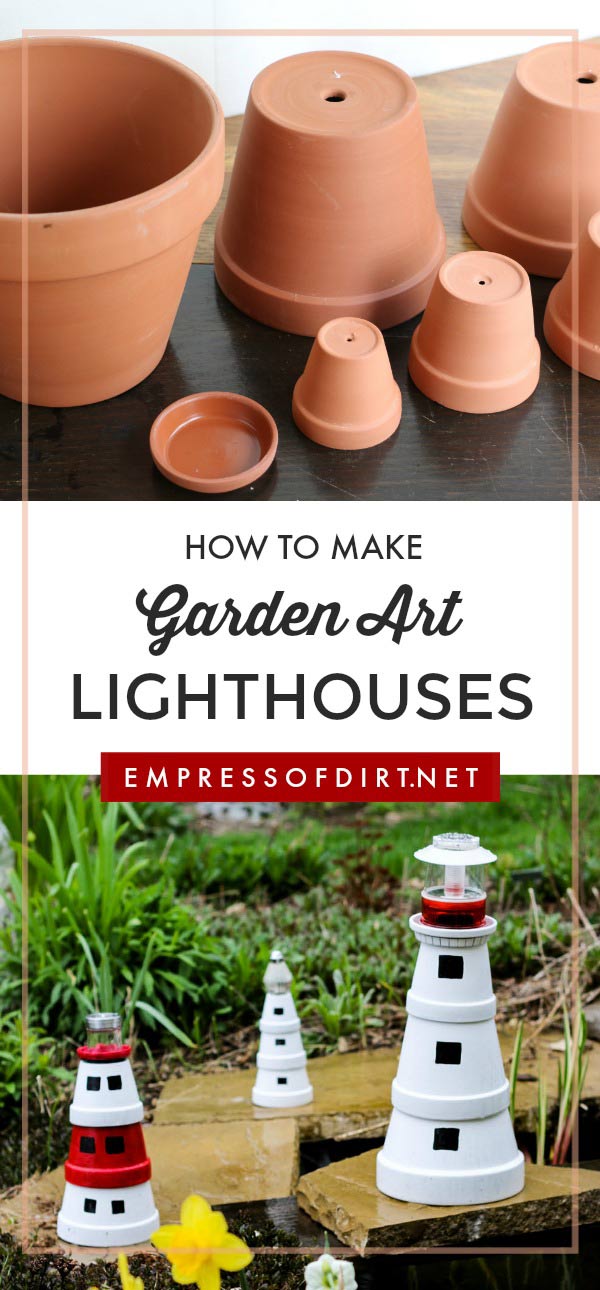 Build a Lighthouse for the fairies – instructions found on Empress of Dirt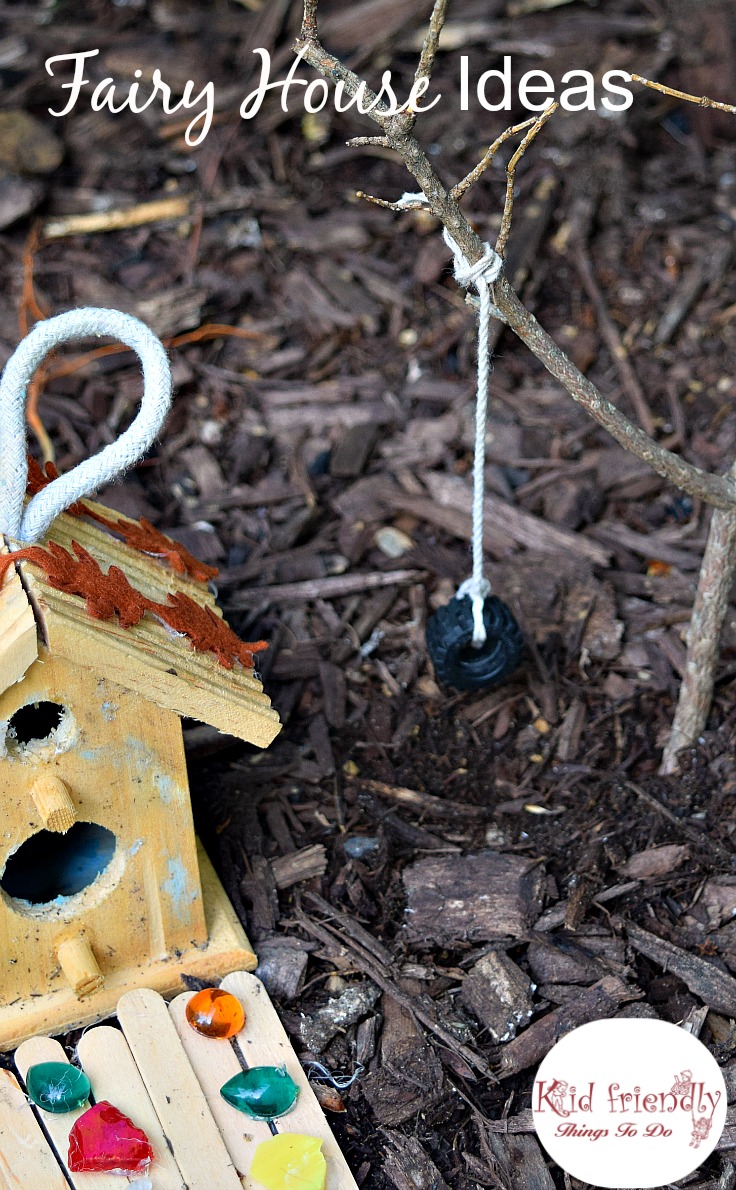 Make a Fairy Tire Swing for your fairies
Just find a toy car tire and attach some string. Hang that from a twig that you push into the ground.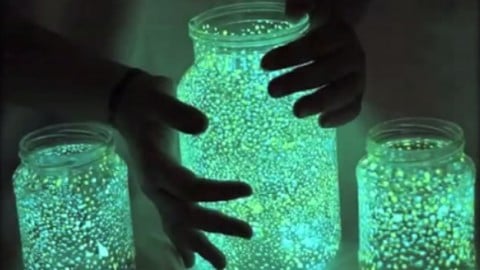 Fairy Lights by DIY Joy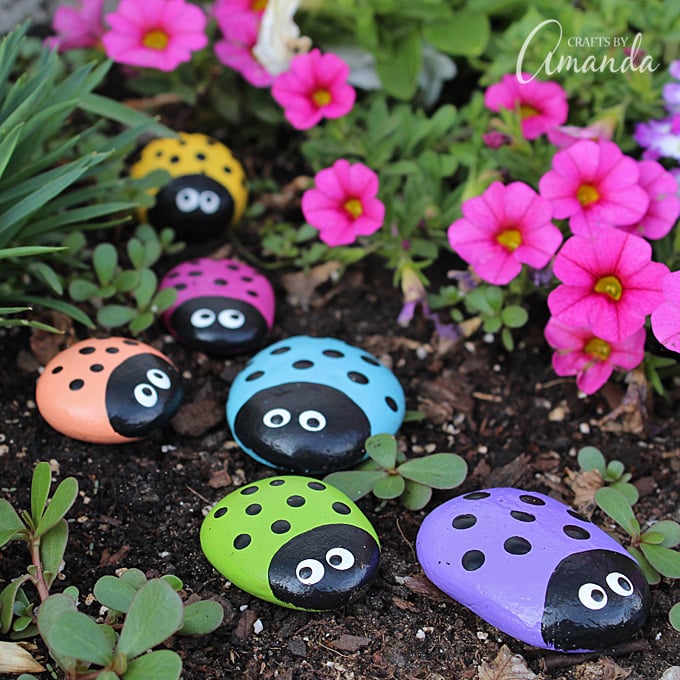 Ladybugs by Crafts by Amanda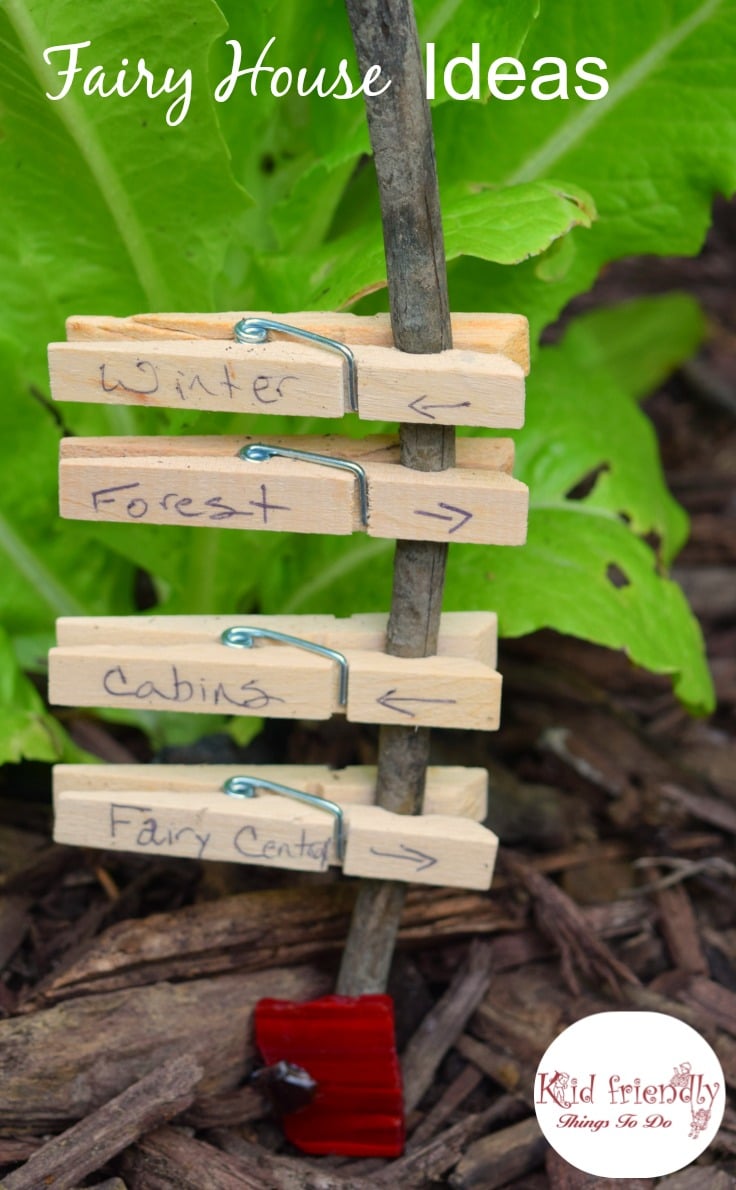 Fairy Direction Signs
Just write directions on clothespins and attach them to a sturdy stick
The door is made from a little bit of craft glass and placed at the bottom of the stick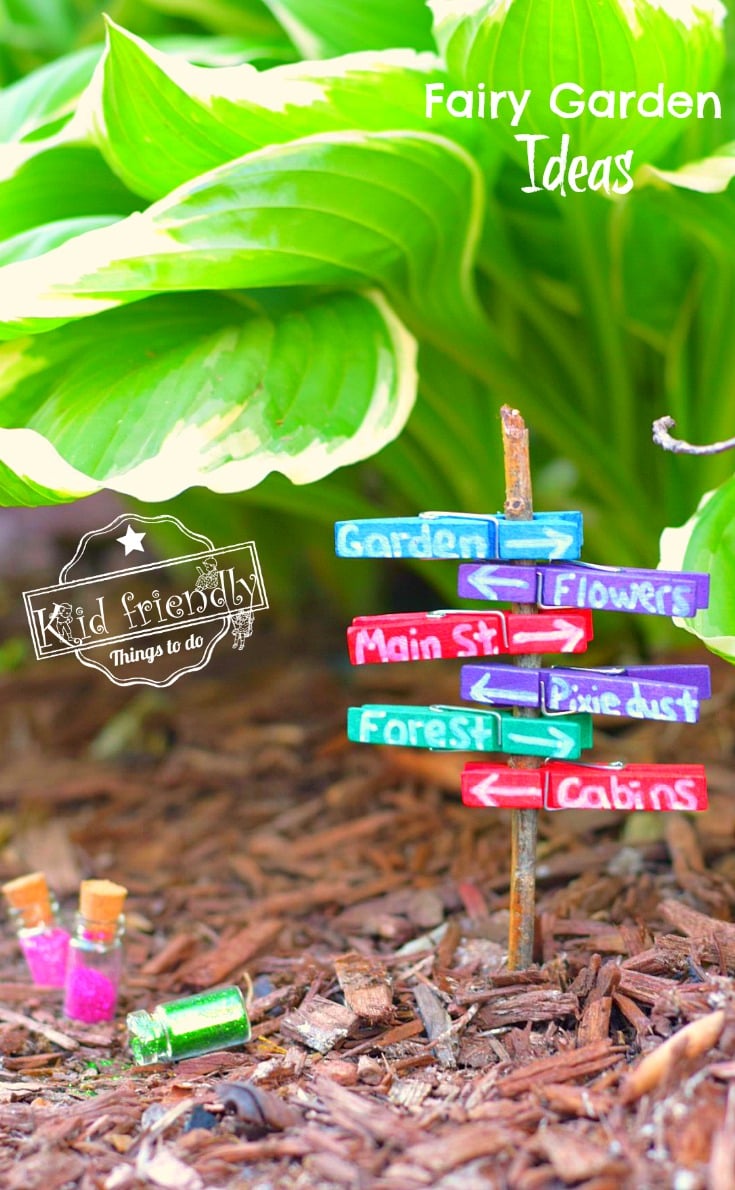 This year, we added a pop of color to our fairy sign. I bought medium sized colored clothespins (at Michael's Craft Store), and I wrote directions with a fine tip white paint pen
I also found a 4 pack of pixie dust bottles in the fairy house section of Michael's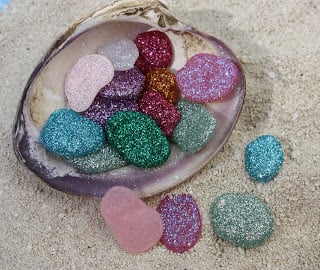 Pixie Stones in a seashell are a nice little addition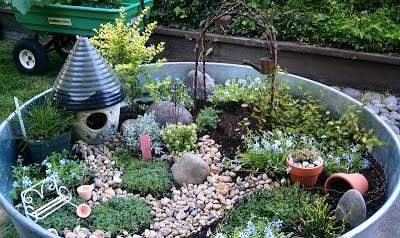 If you don't have garden space, How about a Fairy Garden in a Wash Tub – This idea is found on A Cuppa Tea With Me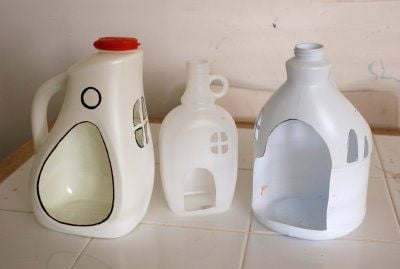 Fairy Milk Jug Houses by Protracted Garden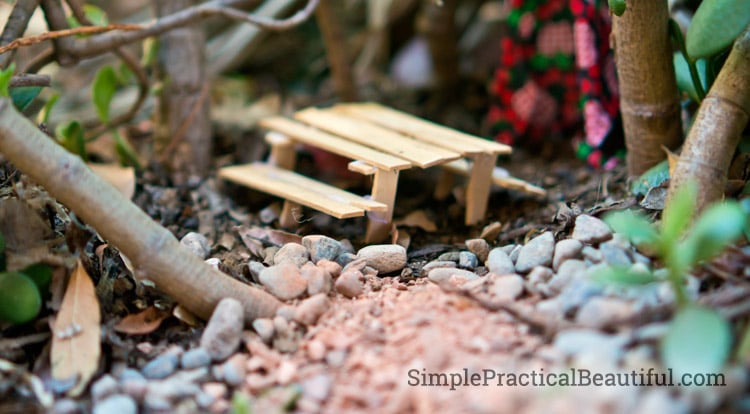 A Popsicle Stick Fairy Picnic Table by Simple Practical Beautiful
The best part of our fairy garden is knowing the fairies have been to our Outdoor Miniature fairy Garden.
Here's how we know the fairies have paid a visit to our Miniature Fairy Garden…
We always find a little pixie dust sprinkled around some of the kid's fairy creations each morning. The kids get very excited when they see pixie dust on the ground. They come running into the house, so excited! It's so much fun to share these summer memories with the kids. I hope you'll find some inspiration from this post to create your own fairy garden memories with the kids. Happy Fairy Gardening!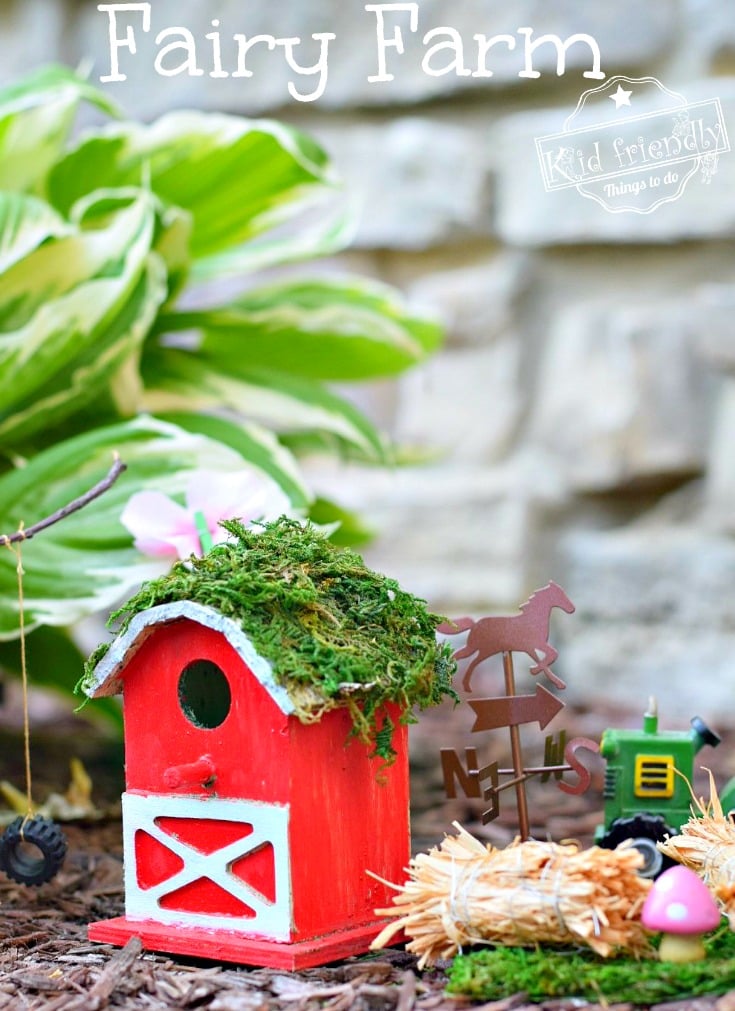 This year, our garden has a farm for the fairies. We even have a country cottage waiting for them with a clothesline to hang their clothes to dry. The kids love the farm and they swear they've already seen fairy activity. Click here to hop over to the Fairy Farm Post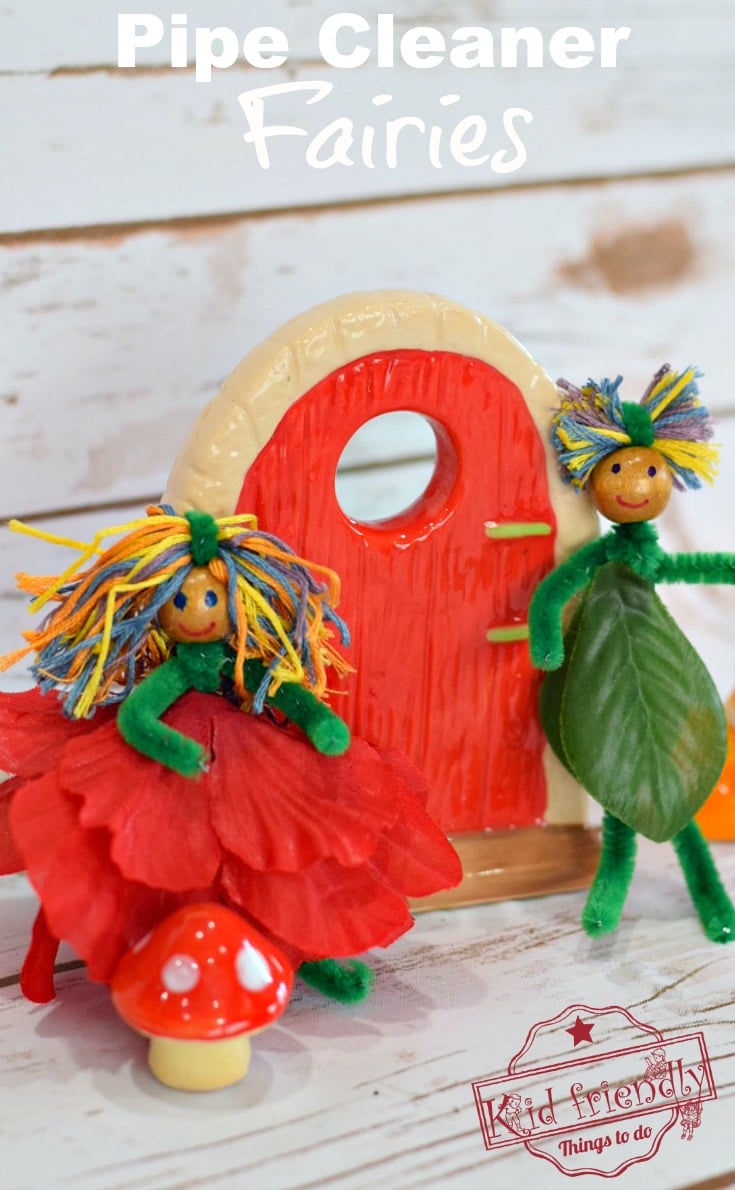 Here's a fun craft for a fairy garden party. Pipe Cleaner Fairies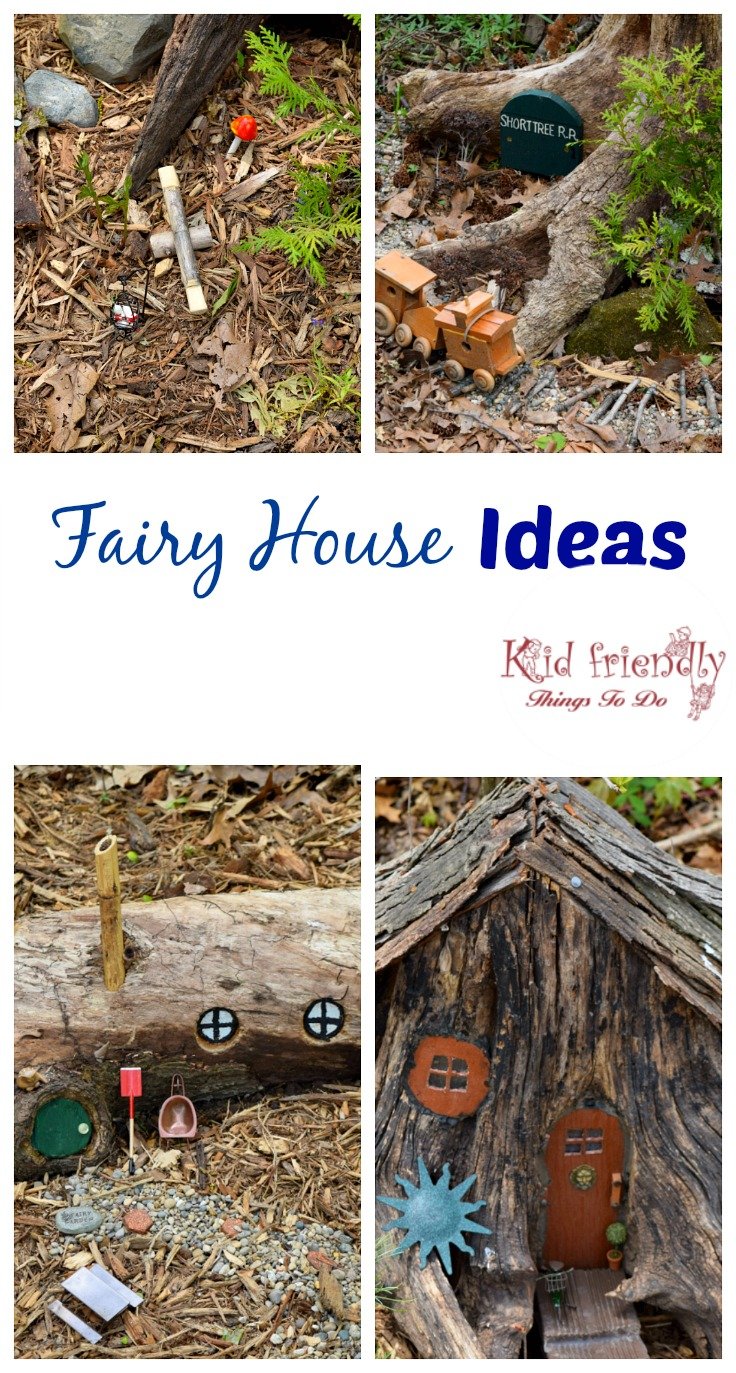 Here's some more ideas from a walk we took at our local Arboretum. Use a tree stump in the yard for your fairy garden base.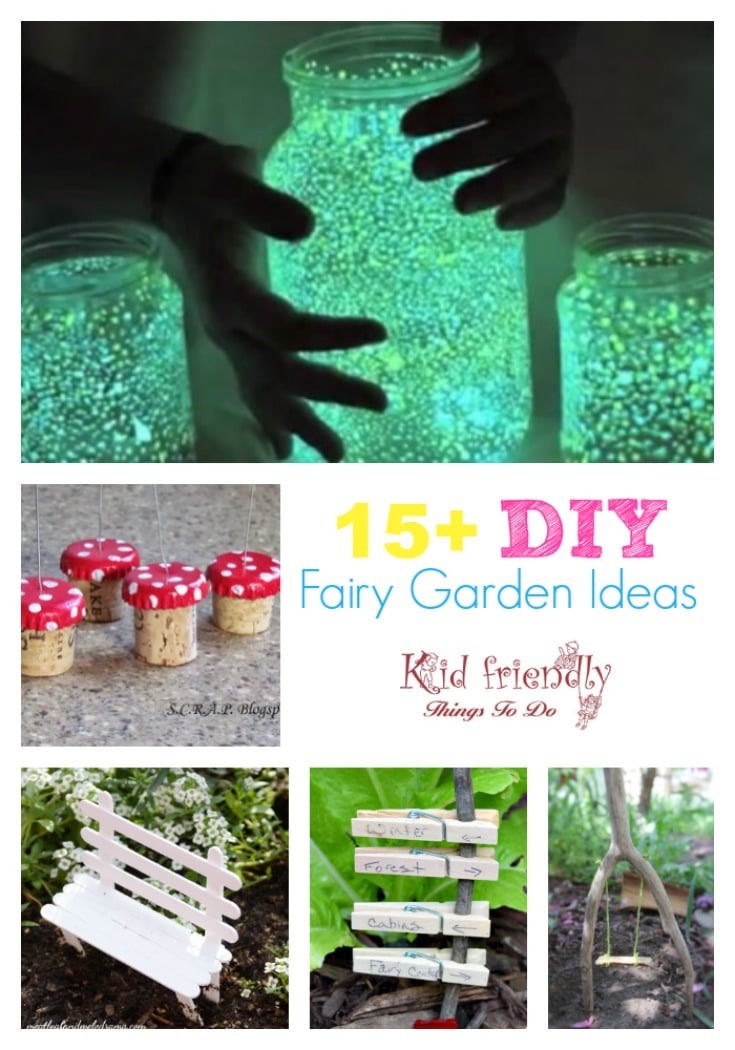 Enjoy your time in the garden this summer.