Yippee! Halloween Crafts are coming around! Here's a super simple mummy to make. The kids can make these with ease! Great for classroom Halloween party crafts, party decorations, or just for fun at home! Here's what you'll need to make these cute little mummies!
You'll Need:
Styrofoam balls – Any size will do. It would be fun to have a giant mummy!
Googly eyes
Glue – I like to use Fabri-Tac – It grabs the material right away with a gel like texture, and dries super fast
Cheese cloth – cut into long strips
Now, on to the project!:
You'll want to begin by gluing on the eyes
Then add a little glue to the back of your face, and start wrapping the cheescloth around the ball, careful not to cover the eyes, but be sure to get close enough so the cheese cloth frames the eyes!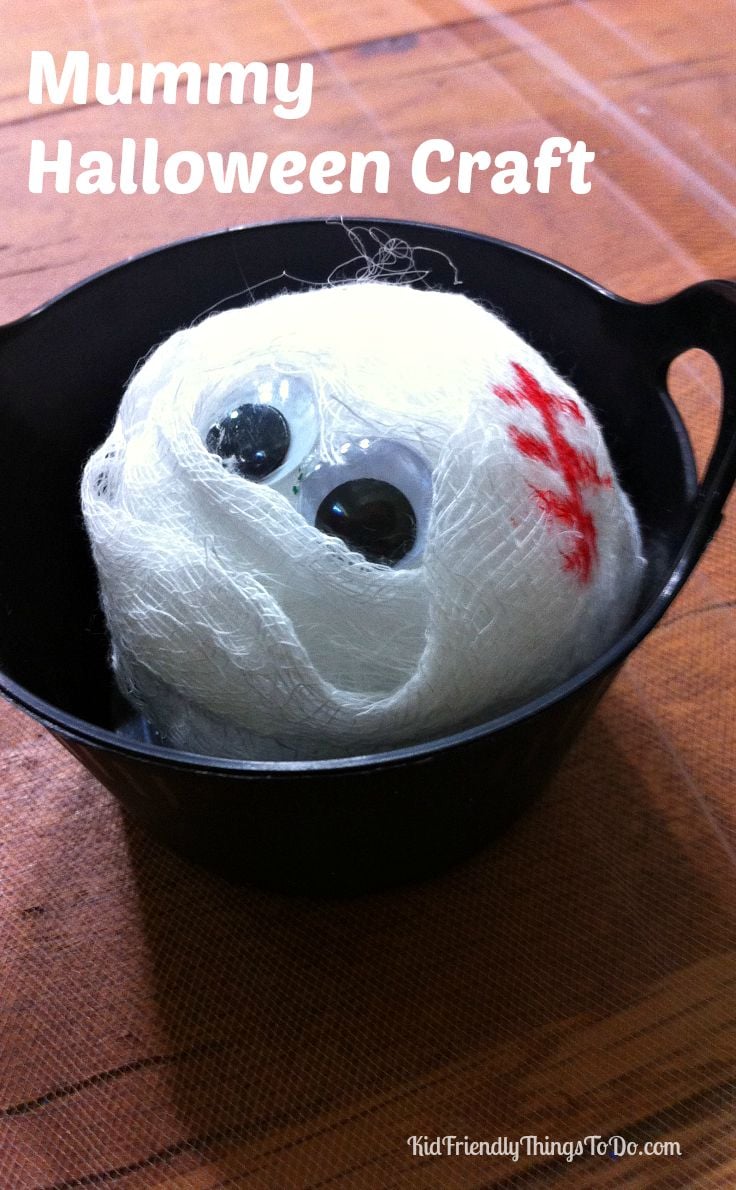 Use glue as needed, and use glue to secure the end of the cheese cloth
Add a bloody stitch if you want using markers or puffy paint!
I put mine in little witch cauldrons for Mummy Soup decorations, but you could use these in a fun Halloween game, as well
Happy Halloween
~Melissa – KidFriendlyThingsToDo.Com