DIY Hand Print Spider Halloween Candy Bag
Posted by Melissa in Arts & Crafts, Crafts, Game Ideas, Halloween, Halloween | 0 comments
Man…this is a hard one to pick a name for! Can you tell, I crammed every possible explanation into the longest title ever?! Anywho, on to the cutie patootie, simple to make, pillowcase Halloween bag! I did it again!!!!
Really, you could take this cute little hand print spider idea, and put it on just about anything. It makes a cute Halloween shirt, too! But, we were thinking it would make a really fun Halloween Loot Bag, so that is just what we made!
This is so easy to do! You'll Need:
A pillowcase
Puffy Paint for spider, web, and eyes – We used black for the spider, but you could use any Halloween color!
Your cute little hand print artist!
Now: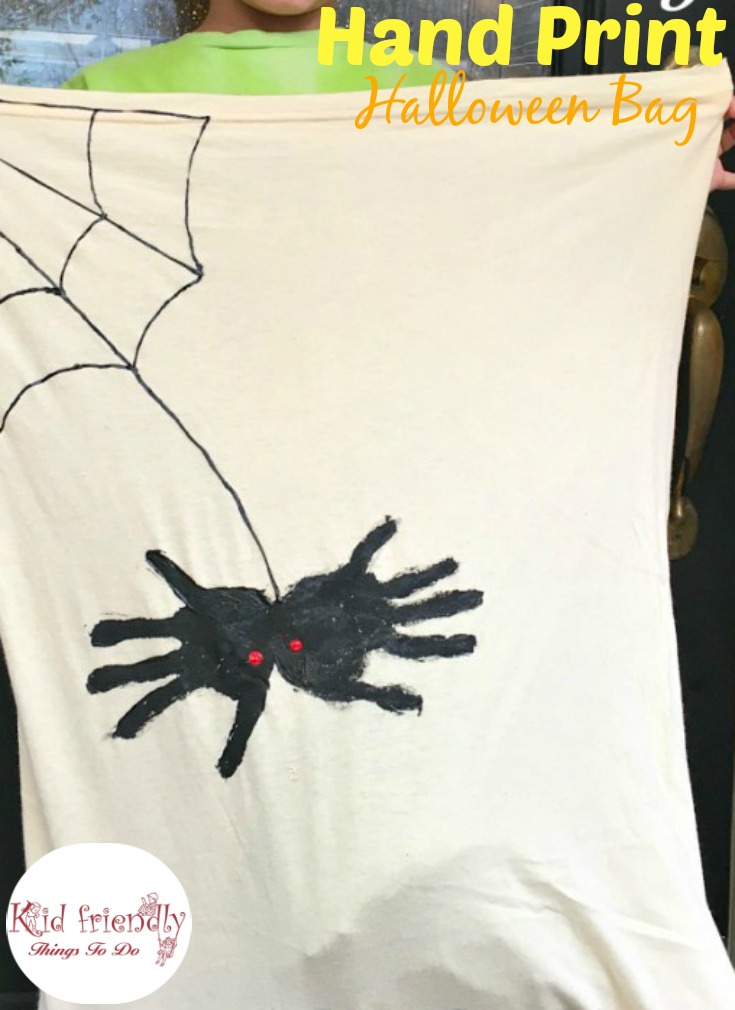 I found the best way to get the hand print going in the right direction, with the thumbprints at the bottom was to position the pillowcase with the opening closest to us
I squeezed some puffy paint onto the kids, and had them rub their hands together so the paint covers every finger and thumb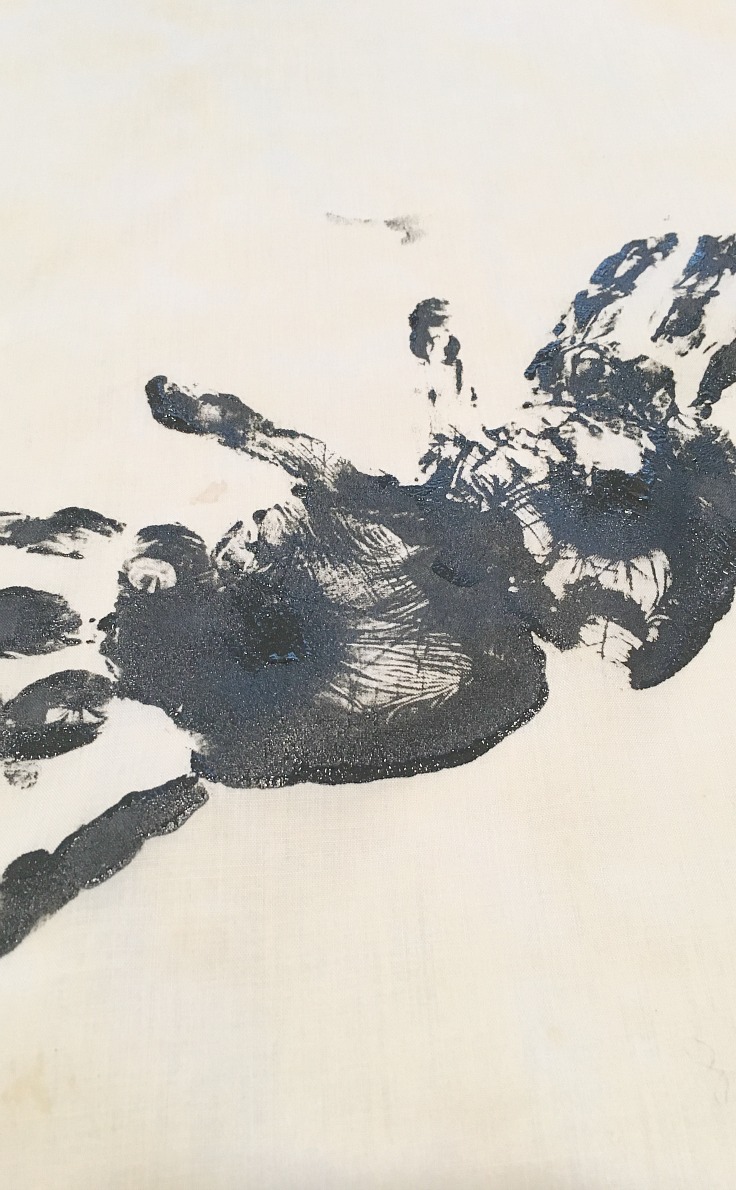 Don't worry about the sparseness. If you feel the need…You can go in later and use a paint brush to fill in gaps 🙂
Then, one hand at a time, I helped position the hand, pressing on the fingers so the paint could do it's thing!
The palms of the hands need to almost overlap for the spider's body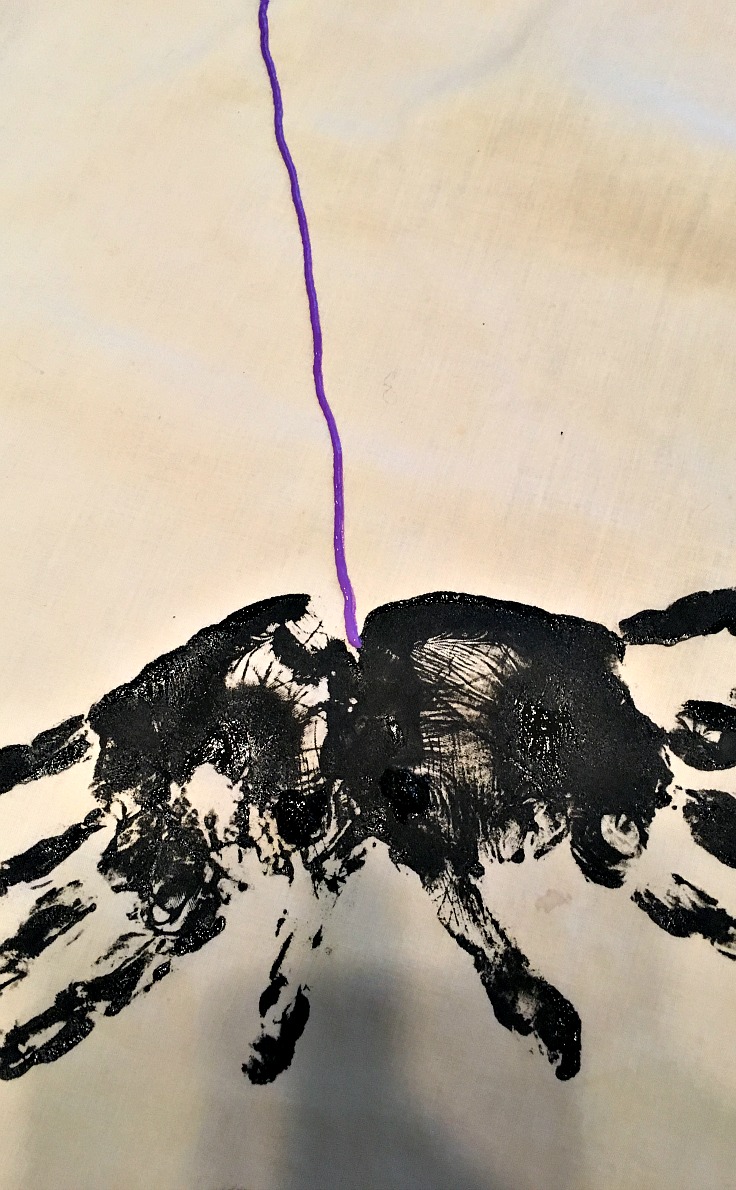 This picture shows the spider facing down. I turned the pillowcase around, so the opening was at the top
The web is one long line from the corner of the pillowcase going at an angle down to the middle of the spider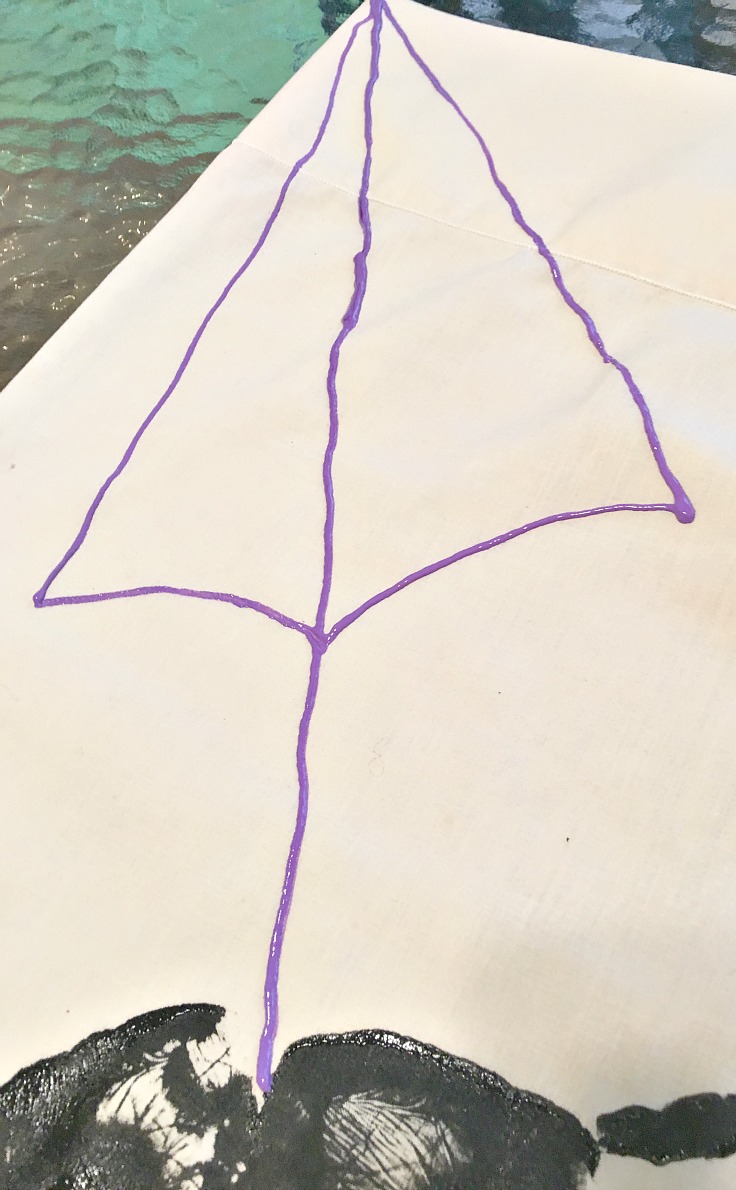 Then, a few more angled lines (mine are not at ALL straight!) coming down from the corner on both sides of the middle line – but not as long as the middle line
Finally, connect the lines with curved lines going all of the way across, like the image above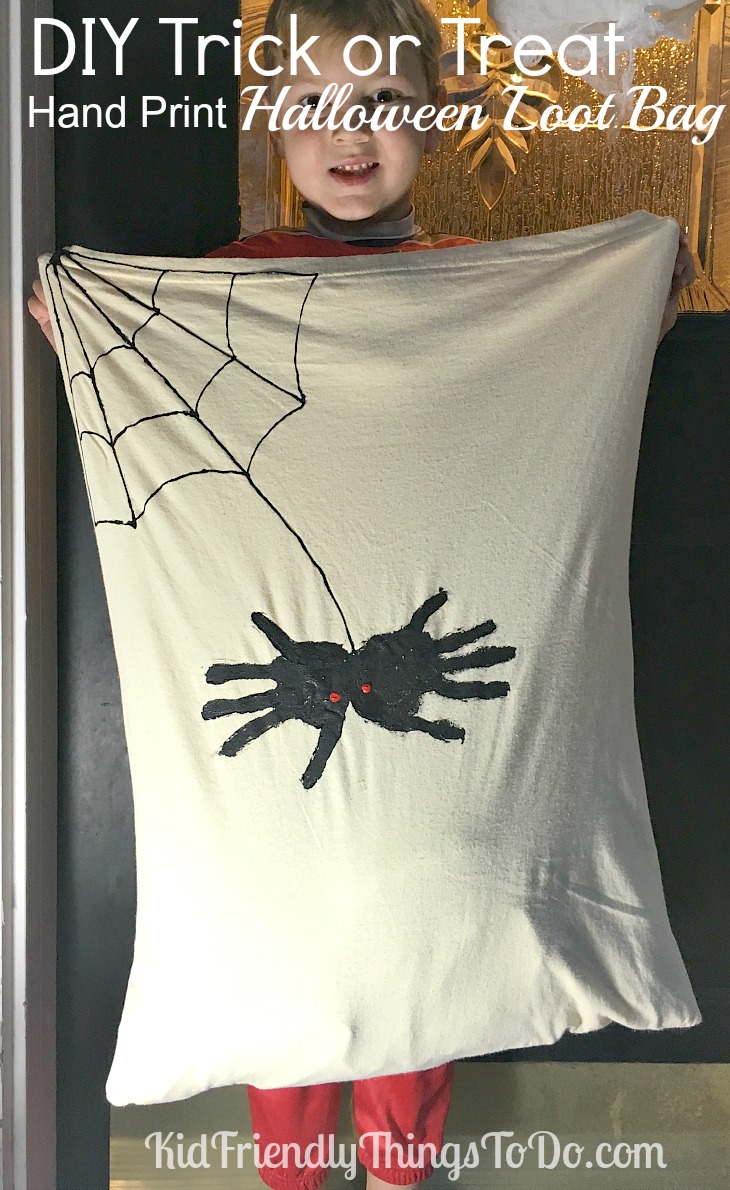 Don't forget some eyes on your spider
Now, let it dry! You're done!
How cute is that?!
Here's some equipment you might need or even want for this fun project!
Thanks for stopping by!
Melissa – KidFriendlyThingsToDo.com