Homemade Creamsicle Jello Popsicles

Posted by Melissa in Dessert, Easy Family Recipes, Fun Food Crafts, Other Fun Foods | 0 comments
Here's one from the archives with some updated pictures!
Creamsicles or Dreamsicles?! I've always remembered them by Dreamsicles. But, when I was poking around Pinterest looking for other photos of the glorious orange and cream dessert, I noticed that some people were actually calling them Creamsicles. Whoa! You guys, this is BIG NEWS to me! We're talking about childhood memories, here! Of course, I had to investigate. I opened a new tab, and found lots of articles written on the Creamsicle Vs. Dreamsicle debate. Apparently there are more Dreamsicle lovers just like me out there. I'm not alone!
Whatever you call them, they are so incredibly delicious aren't they? There is just nothing like the combination of orange and cream on a hot summer day. Yum!
Here's the recipe for you, and your kiddos!: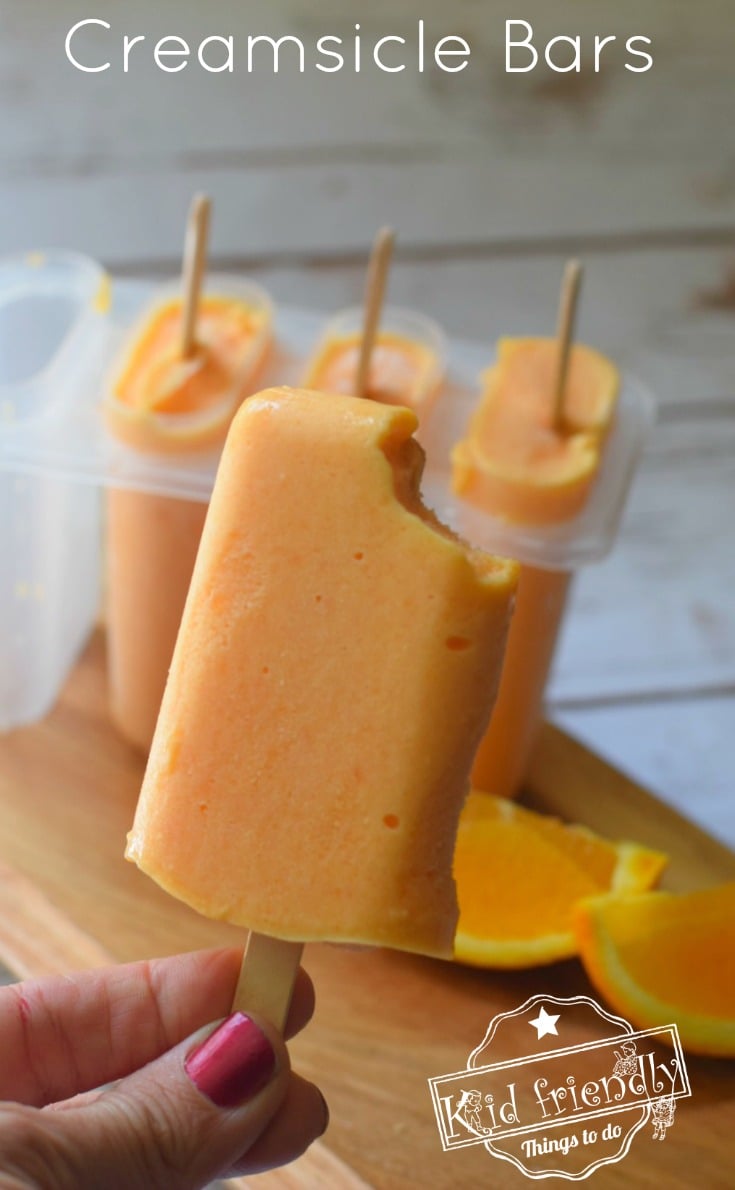 You'll Need:
2 small packages of orange flavored jello
2 cups of hot water
1 cup of orange juice
2 cups of vanilla ice-cream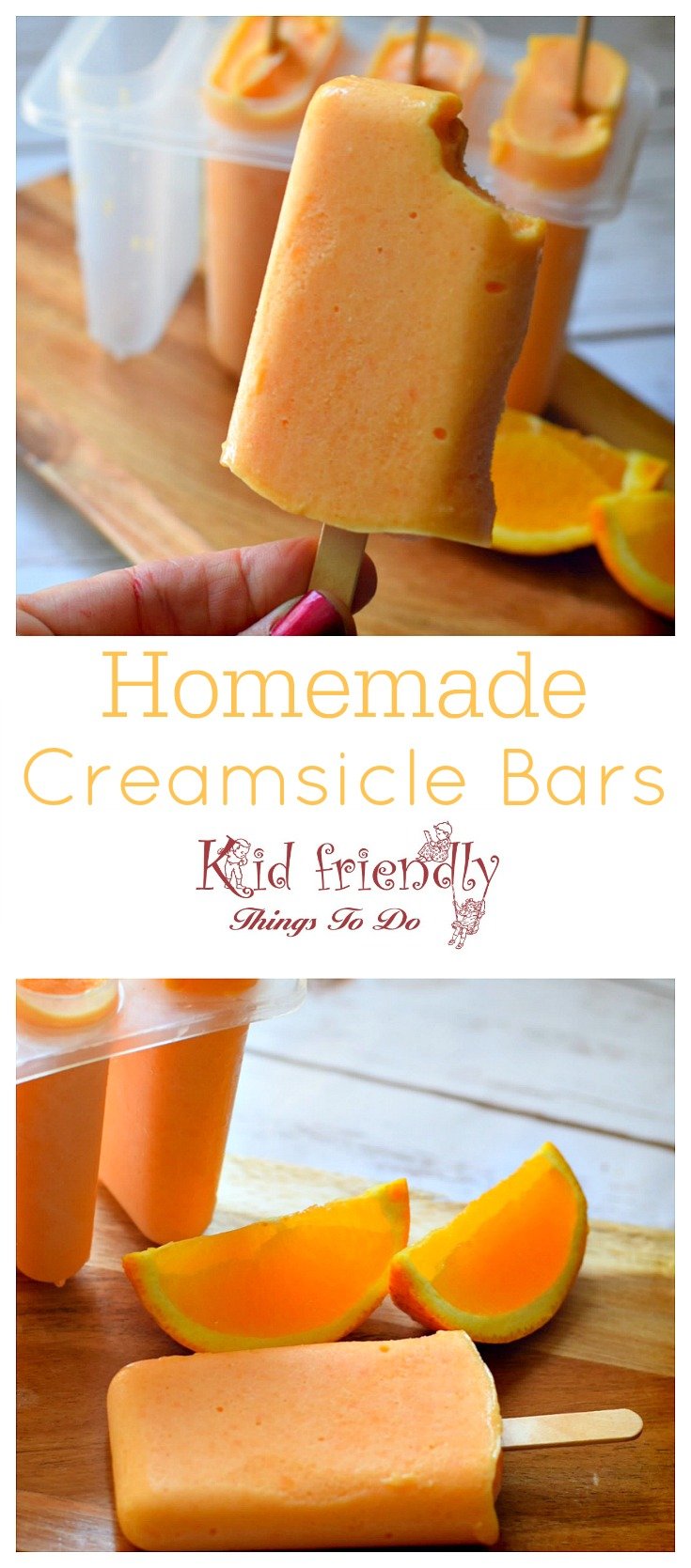 Now, onto the yumminess:
Place your hot water in a large bowl
Pour the jello packets, and stir in
Add the orange juice and the ice-cream – stir until everything is melted, dissolved, and mixed together
Pour into your cups or molds
Add plastic wrap over the molds
Insert popsicle sticks
Let them freeze overnight to really set, and then enjoy!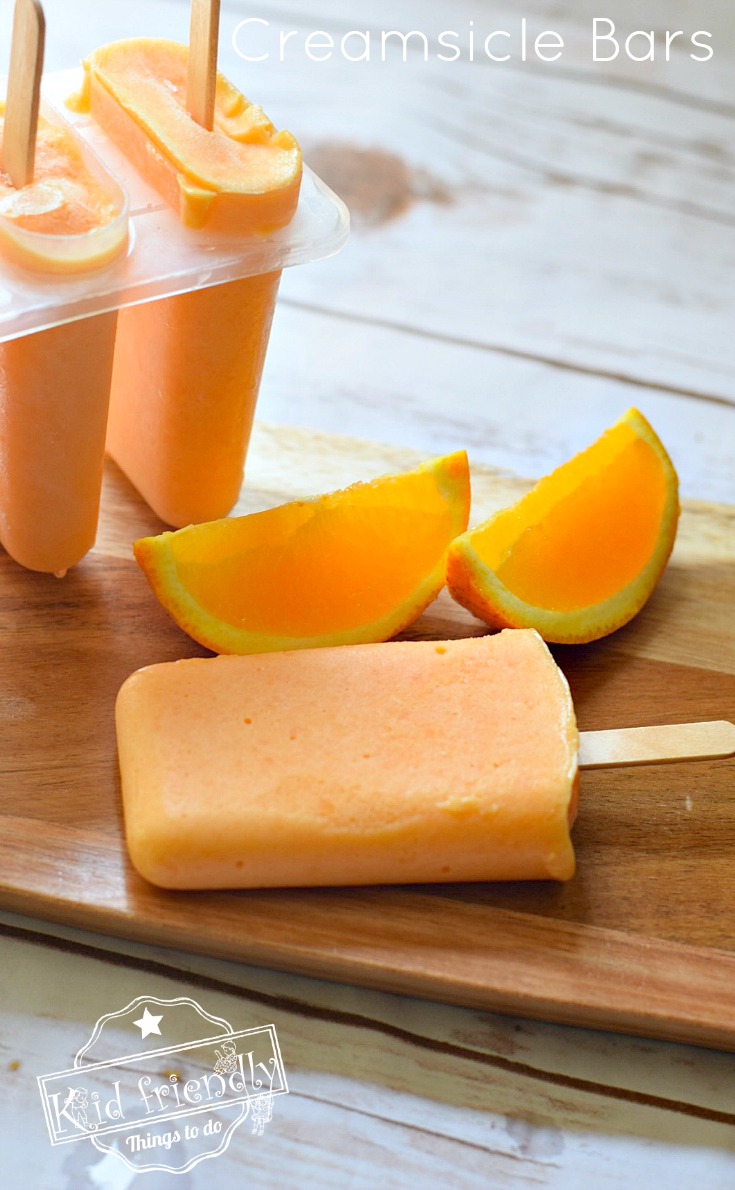 If you enjoyed this post on Homemade Creamsicle Jello Popsicles – then don't forget to get social with me for lots more fun!
~Melissa – KidFriendlyThingsToDo.Com