Hands down the easiest and yummiest cheese ball ever! This is the cheese ball that I grew up with. My mom would make it every time we decorated the Christmas tree. Even now, after tasting many different cheese balls, this one holds the prize! D-E-L-I-C-I-O-U-S!

Are you looking for easy appetizers? Check out my other appetizer posts…
Ingredients:
2 packages of cream cheese
green onions (scallions) – 3 or 4 bunches sliced. No need to use the bulb. Only the green stuff! 🙂
Buddig smoked ham lunch meat – Diced. This is  the really inexpensive ham lunch slices next to the shredded cheese. It's hanging up in a small bag.
Walnut pieces (medium bag)
Instructions:
Mix the first 3 ingredients. Form the cheese mixture into a ball. Roll the ball into a plate of walnut pieces! That's it. You're done!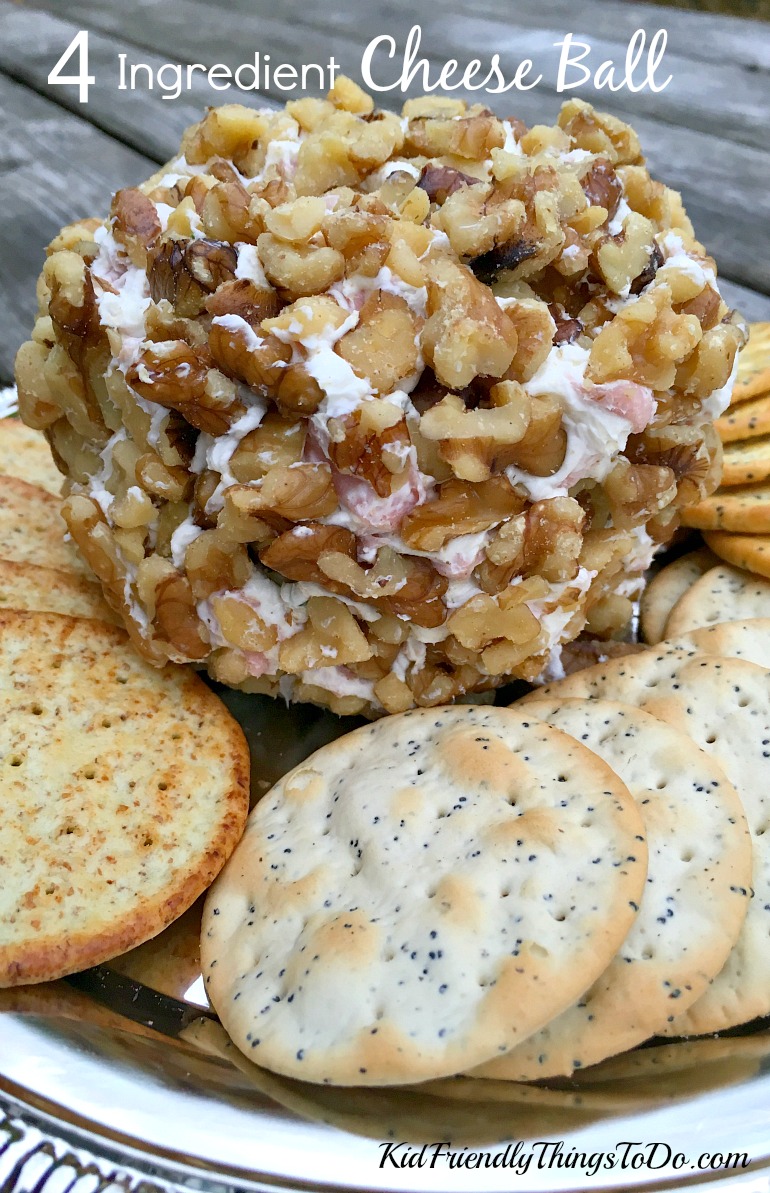 Serve with crackers! Enjoy! & Happy Holidays!
  ~Melissa
KidFriendlyThingsToDo.Com