Homemade Ornaments are my favorite ones to pull out of the Christmas bins. The kids get so excited to hang their own craft ornaments on the tree. They always find a special place just for their sentimental ornament and I love it! Today, I thought I would round up some sentimental salt dough keepsake ornaments that we can try out this year. I can't wait to make salt dough with the kids this weekend! It's such a fun activity. Come on in and I'll share all of the inspiration I've rounded up for us, today. Here are Over 29 Salt Dough Ornaments that Kids Can Make for the Christmas Tree…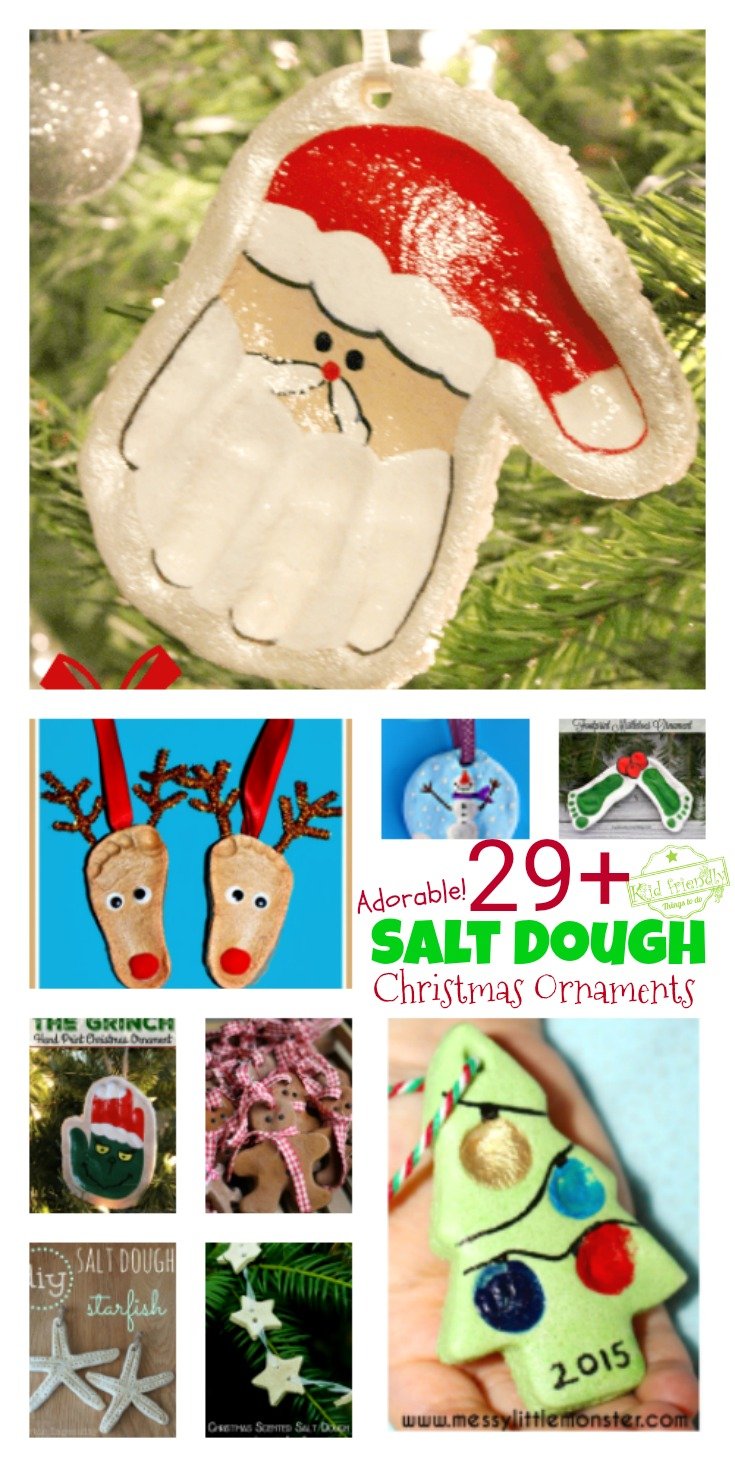 Oh my goodness! These are the cutest ornaments. We are so making some this weekend.
Ready? Let's get started…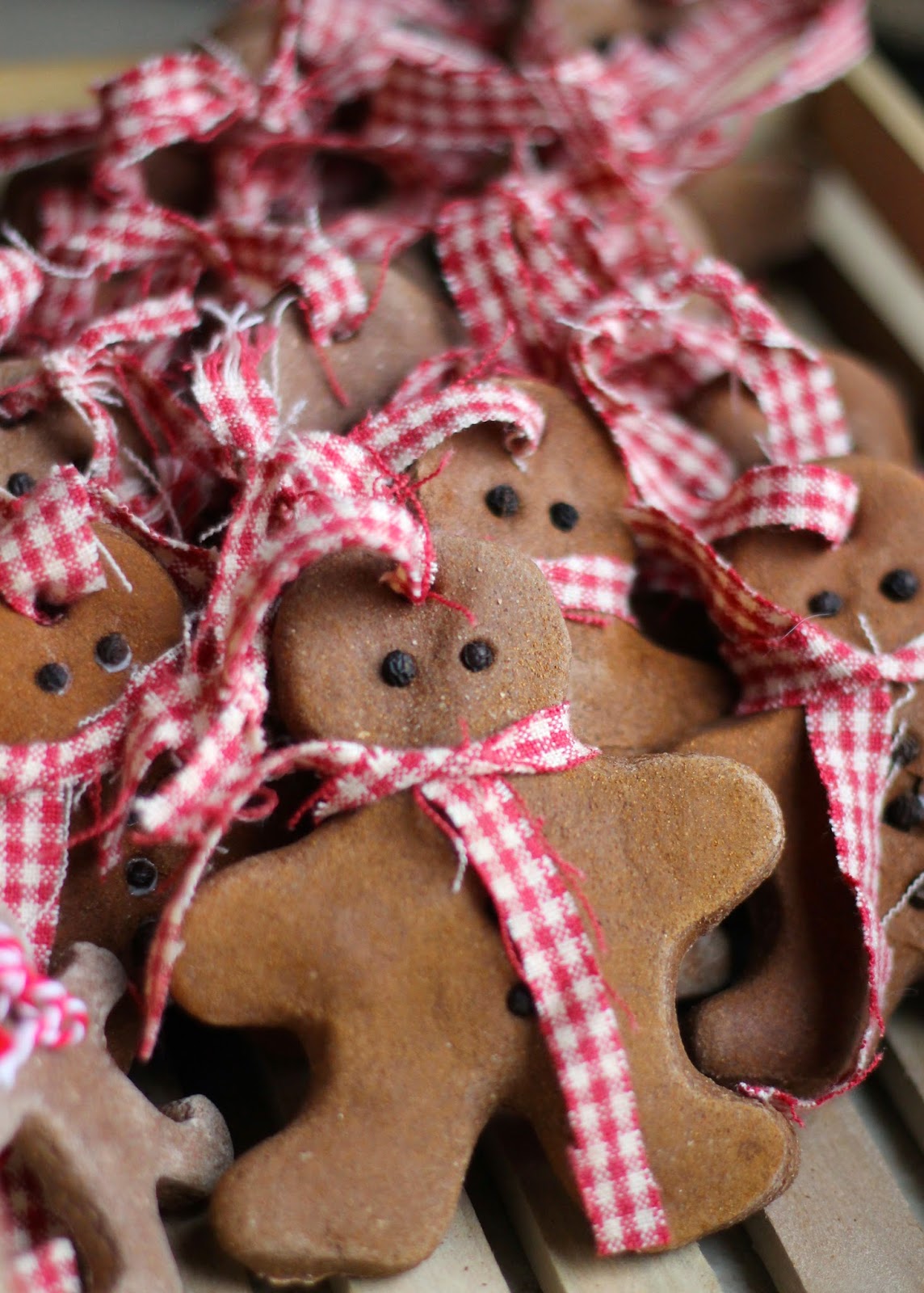 Starting out with these cute Gingerbread! Found on Where Your Treasure Is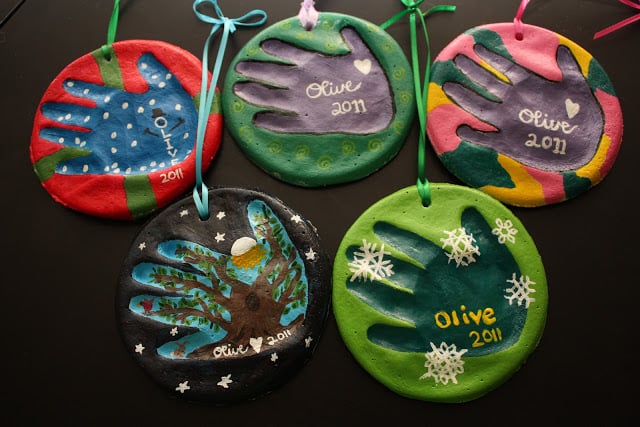 Handprint works of art – found on Olive Juice Mama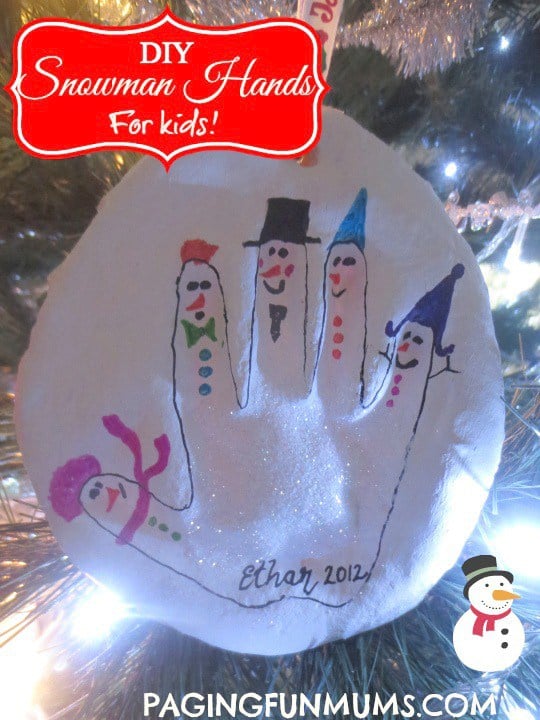 Snowman Hands! found on Paging Fun Mums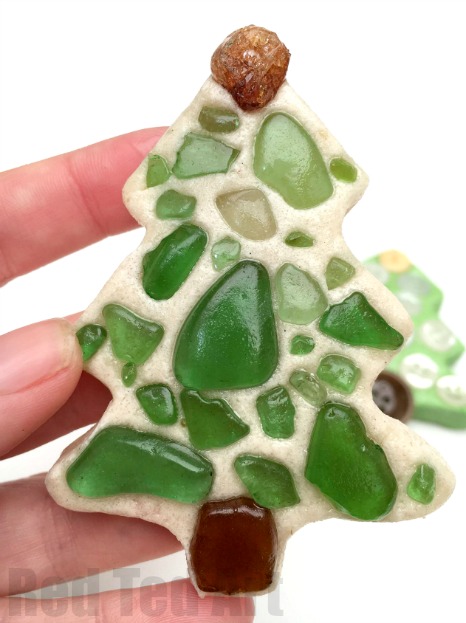 Sea Glass Christmas Tree – found on Red Ted Art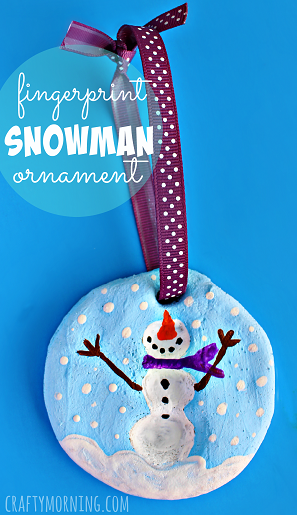 Thumbprint Ornament found on Crafty Morning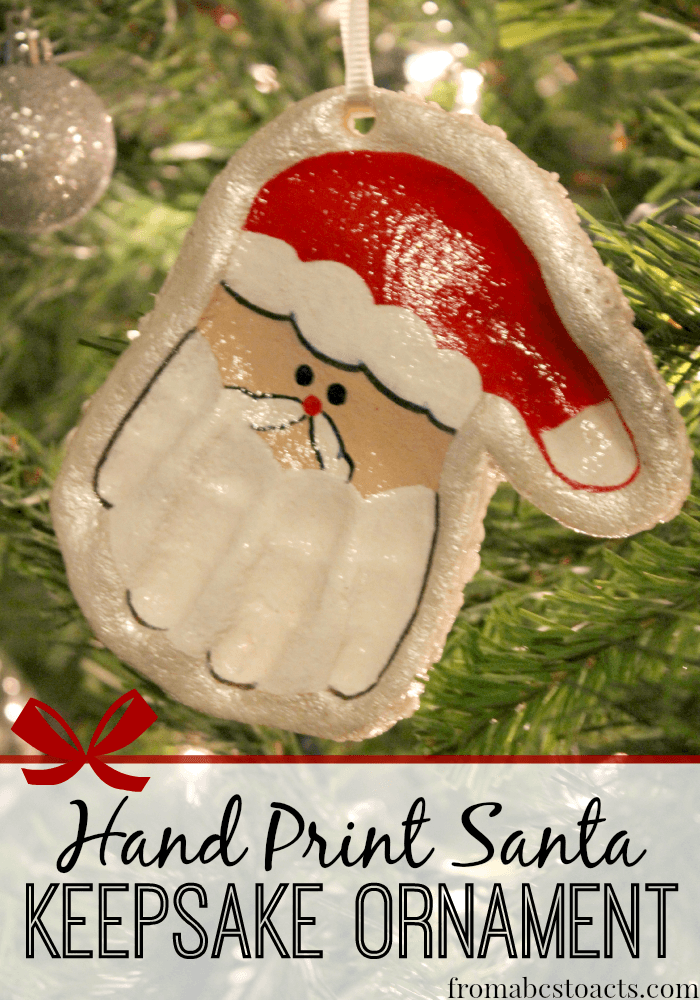 Hand Print Santa from – From ABCs to ACTS
Melted Snowman from Kid Friendly Things To Do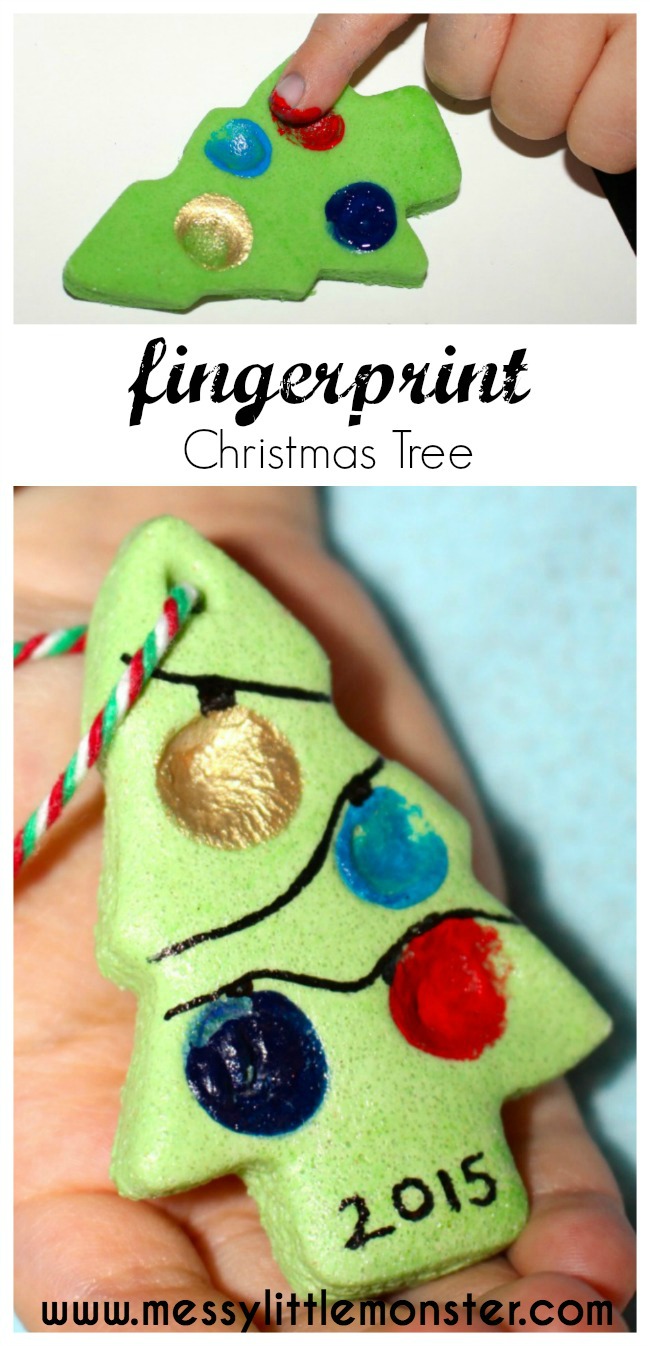 FingerPrint Christmas Tree found on Messy Little Monster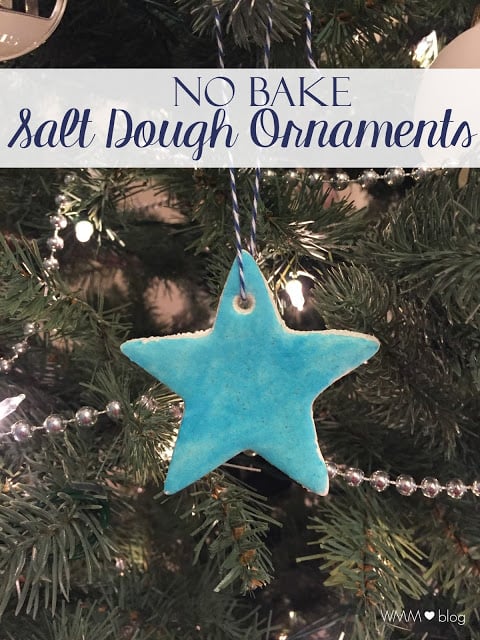 No Bake Salt Dough – found on Wife Mommy Me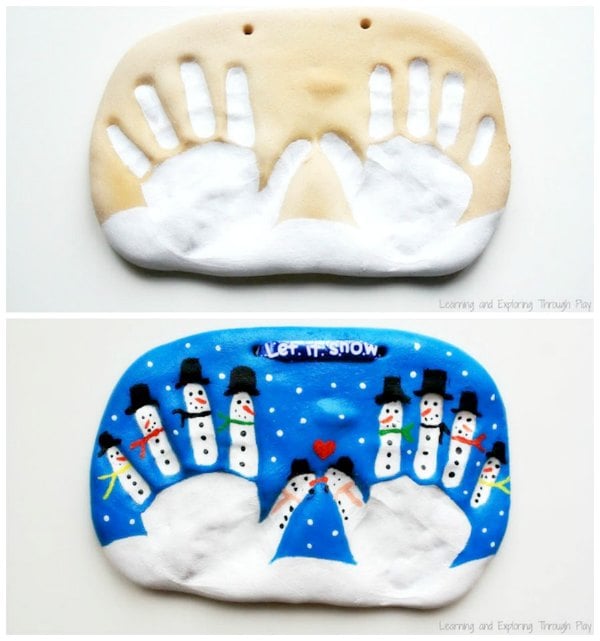 Salt Dough Snowman Family – found on Learning and exploring Through Play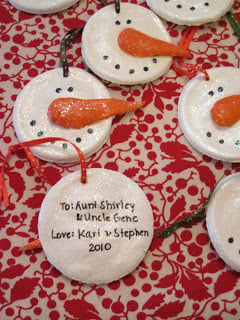 Salt Dough Snowmen found on The Adventure of One Crazy Lady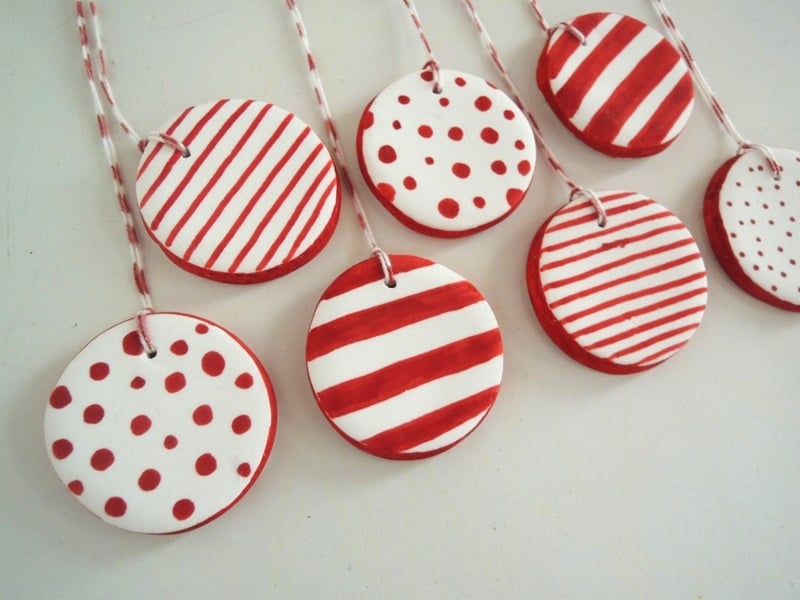 Pretty Painted Salt Dough Ornaments found on Soldaeira Handmade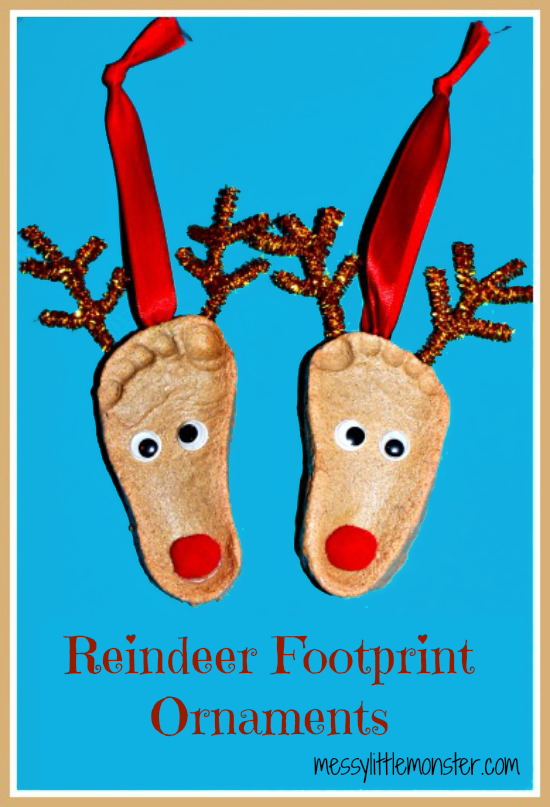 Reindeer Footprint Ornaments found on Fun Handprint Art Blog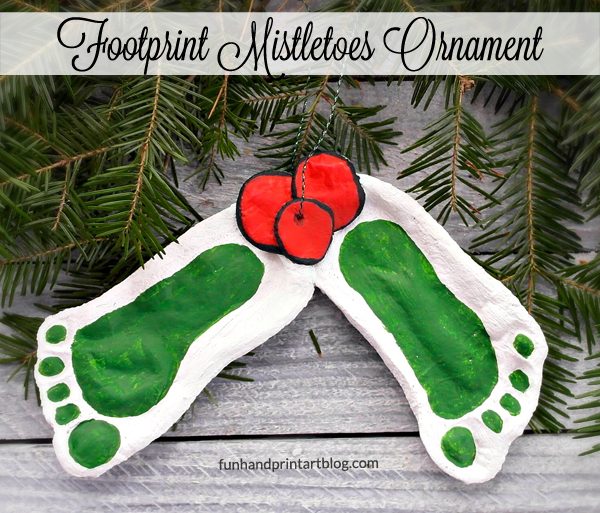 Mistletoe Footprints found on Fun Handprint Art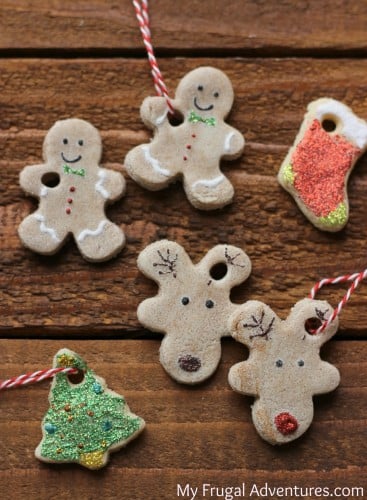 Upside Down Gingerbread Reindeer found on My Frugal Adventures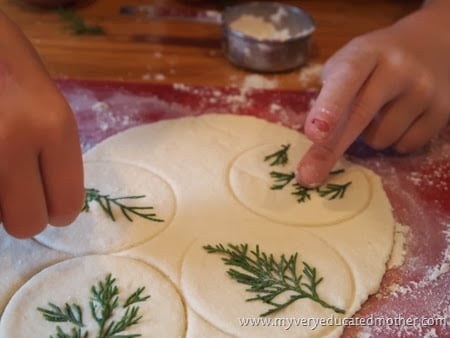 Adding Greenery to Salt Dough found on My Very Educated Mother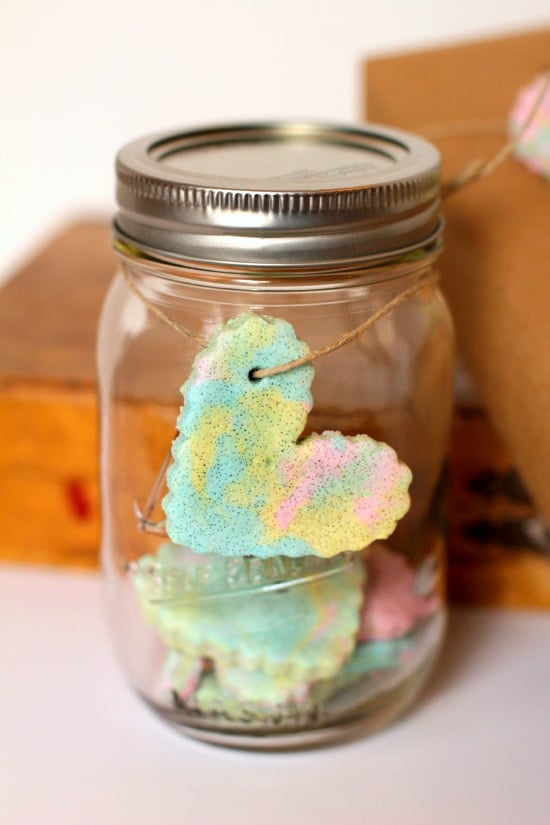 Rainbow Marbled Salt Dough Ornaments found on Two-Daloo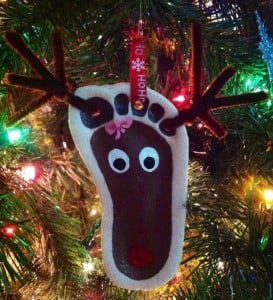 Cute footprint Reindeer found onMum of Boys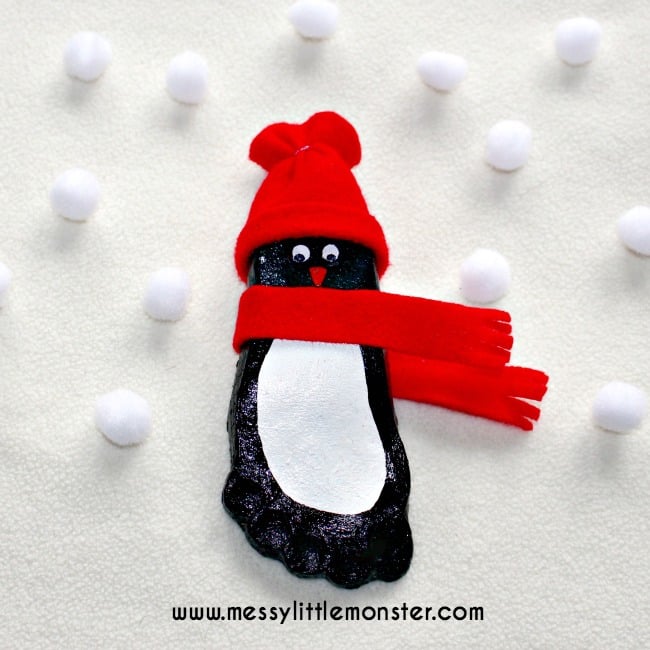 Cute penguin footprint found on Messy Little Monster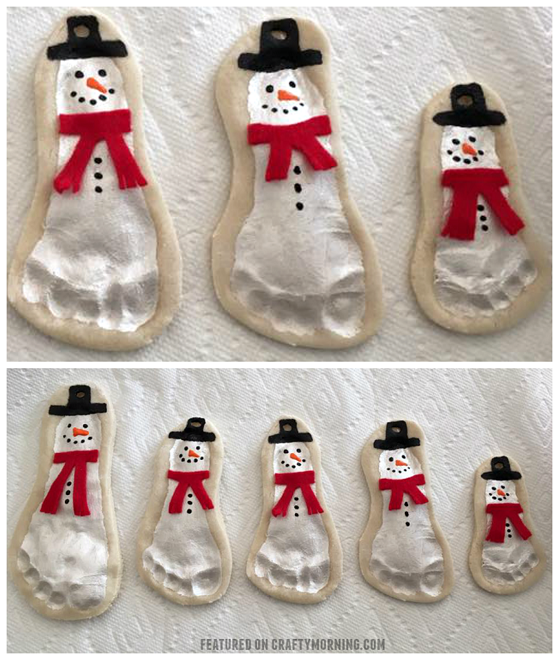 Snowman Footprint family found on Crafty Morning

Handprint Photo Ornament found on Teach Me Mommy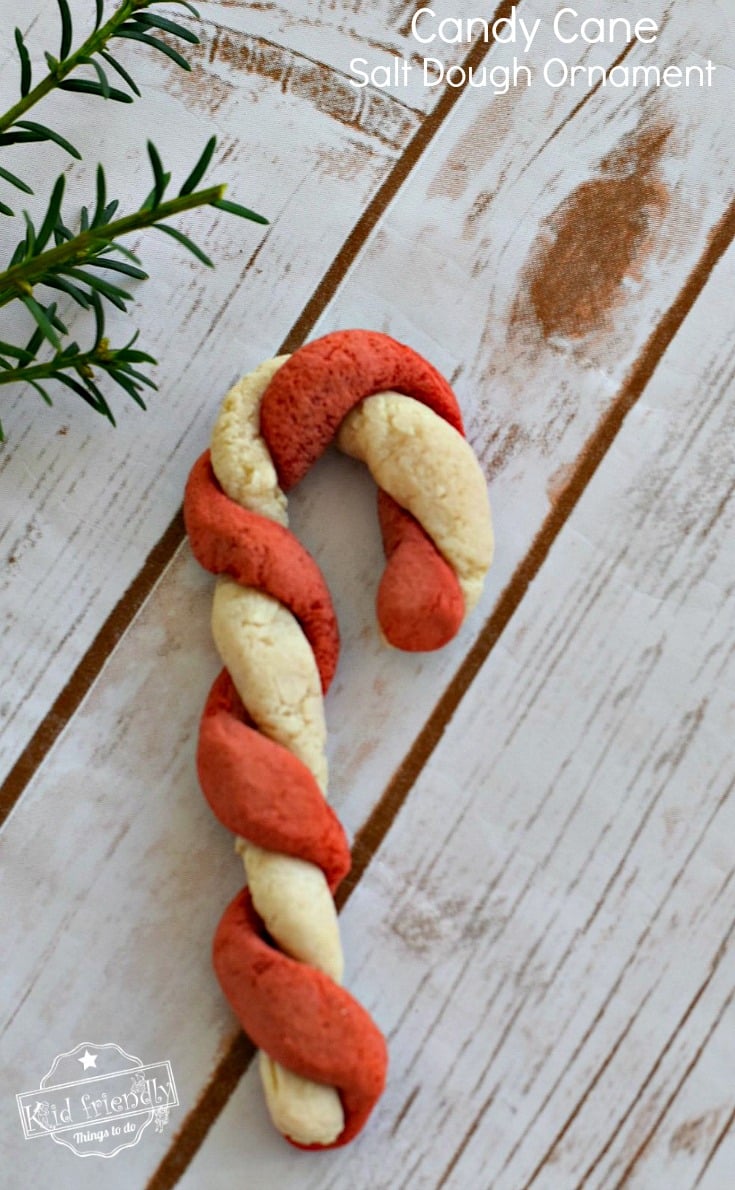 Candy Cane from Kid Friendly Things To Do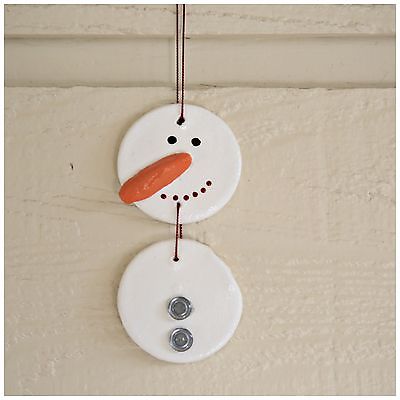 Snowman found on ebay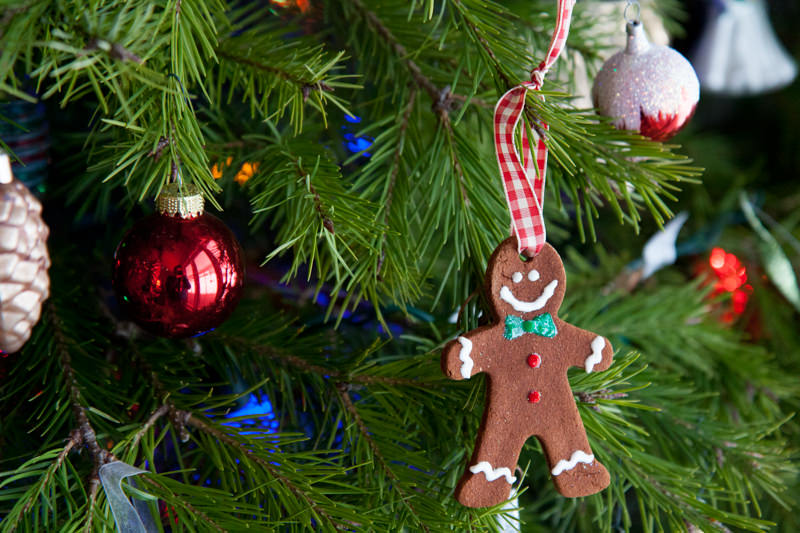 Not sure if this is salt dough, but still a fun ornament baking craft… Cinnamon Scented Ornaments found on Wholfully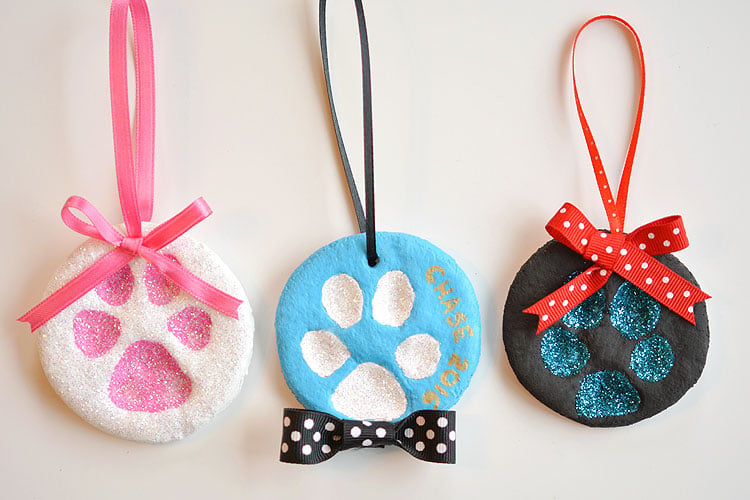 Paw Print salt dough ornaments found on One Little Project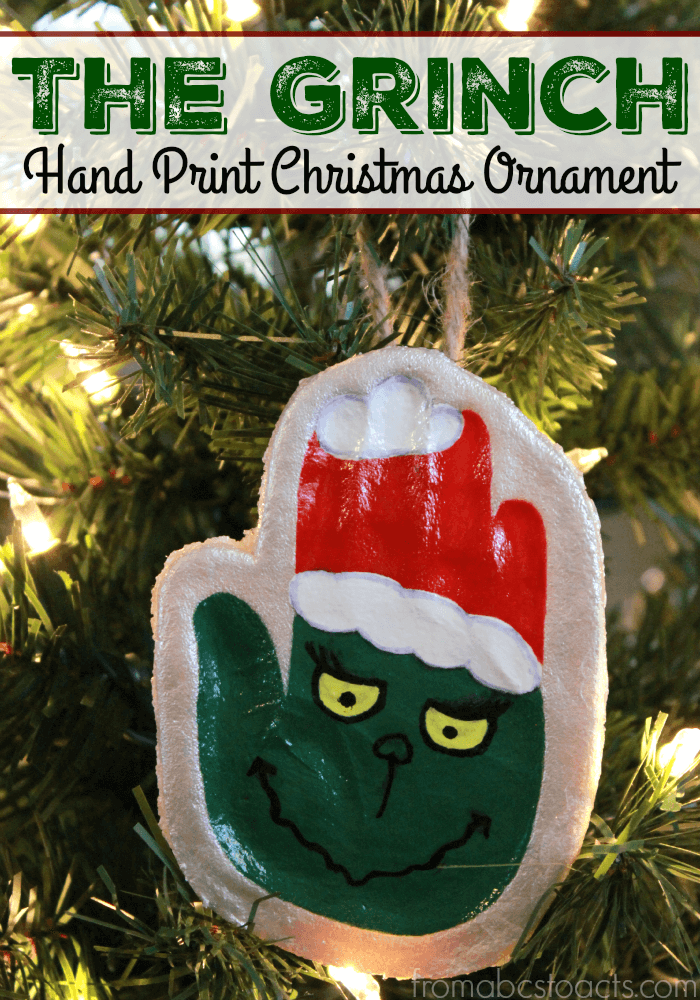 Grinch Handprint Ornaments found on From ABCs to ACTs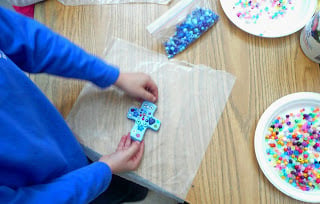 Salt Dough Crosses with Beads found on The Artist Woman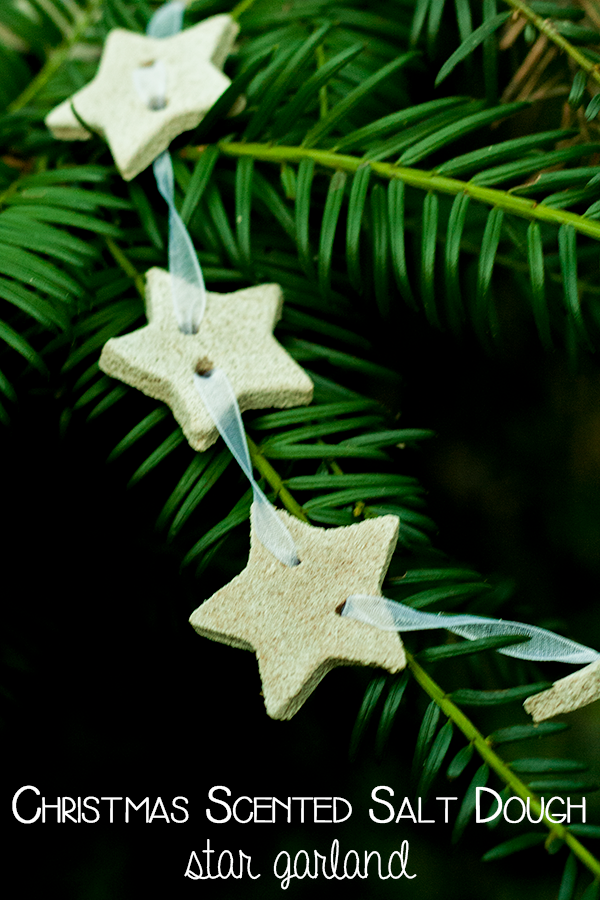 Salt Dough Garland found on Rainy Day Mum

Fingerprint Frame Ornament found on Teach Me Mommy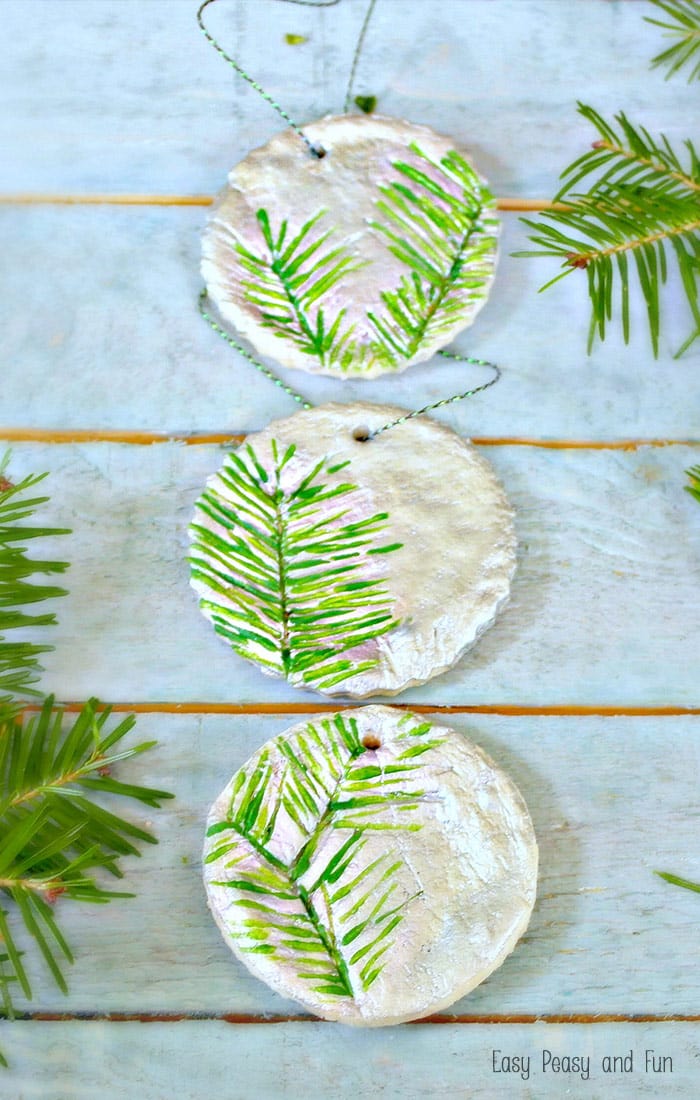 Pine Stamped Salt Dough Ornament found on Easy Peasy and Fun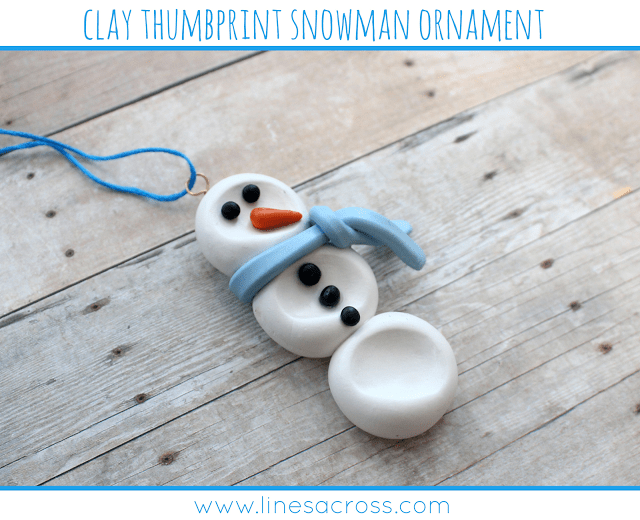 Thumbprint Snowman from Lines Across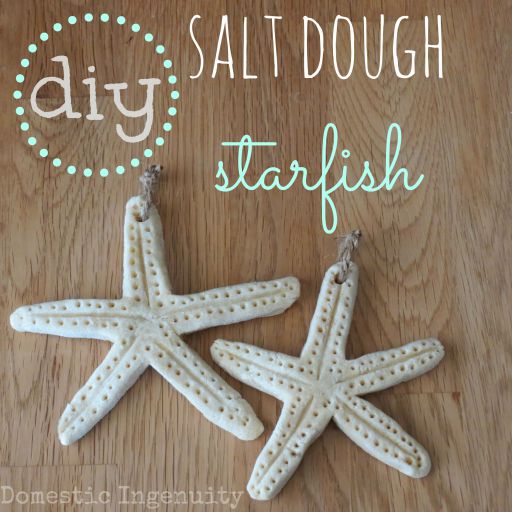 Starfish Ornament found on Domestic Ingenuity
That's it for now. Over 29 Salt Dough Ornament Ideas for you to Make With the Kids this Christmas!
Merry Christmas and Happy Crafting!