Pickled Red Onions are such a great staple to have in your refrigerator. Add them to salads, sandwiches, tacos, pork and more. They are easy to make and last up to 2 weeks. Perfect for company and holiday parties. Come on in and I'll share the recipe with you…

Pickled Red Onions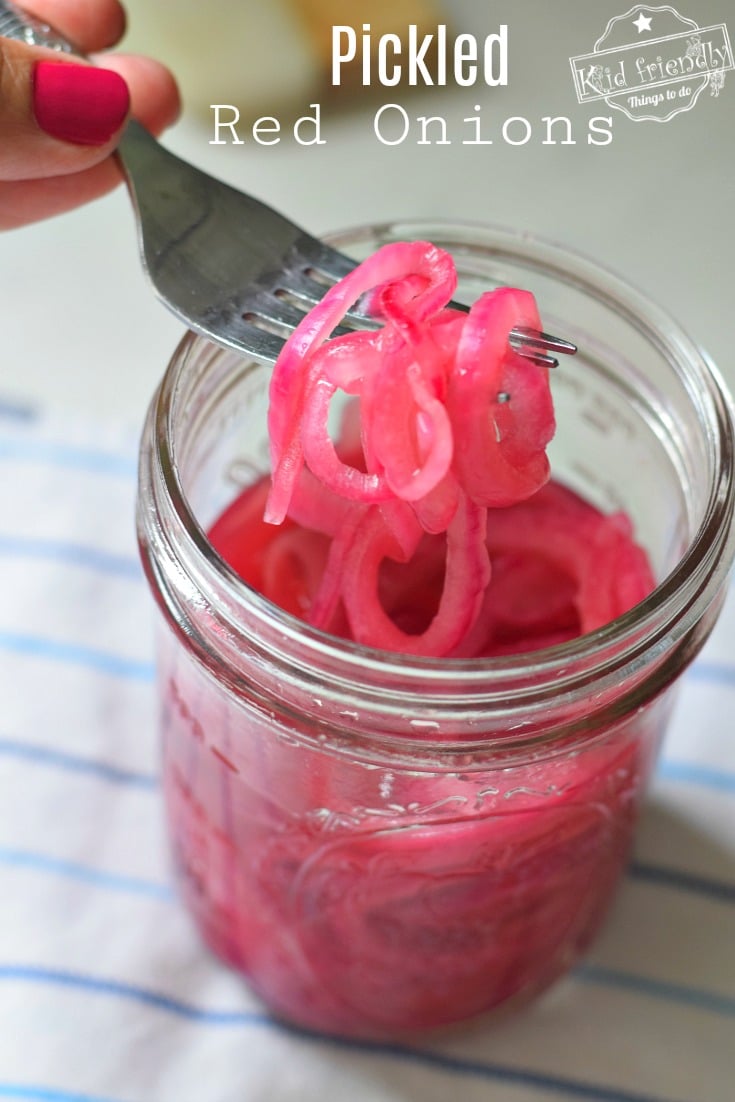 On our latest family road trip, we stopped at Panera Bread for lunch. I ordered a sandwich with mozzarella cheese, basil, tomato, some delicious sauce and pickled onions. The sandwich was delicious, but the pickled onions stole the show.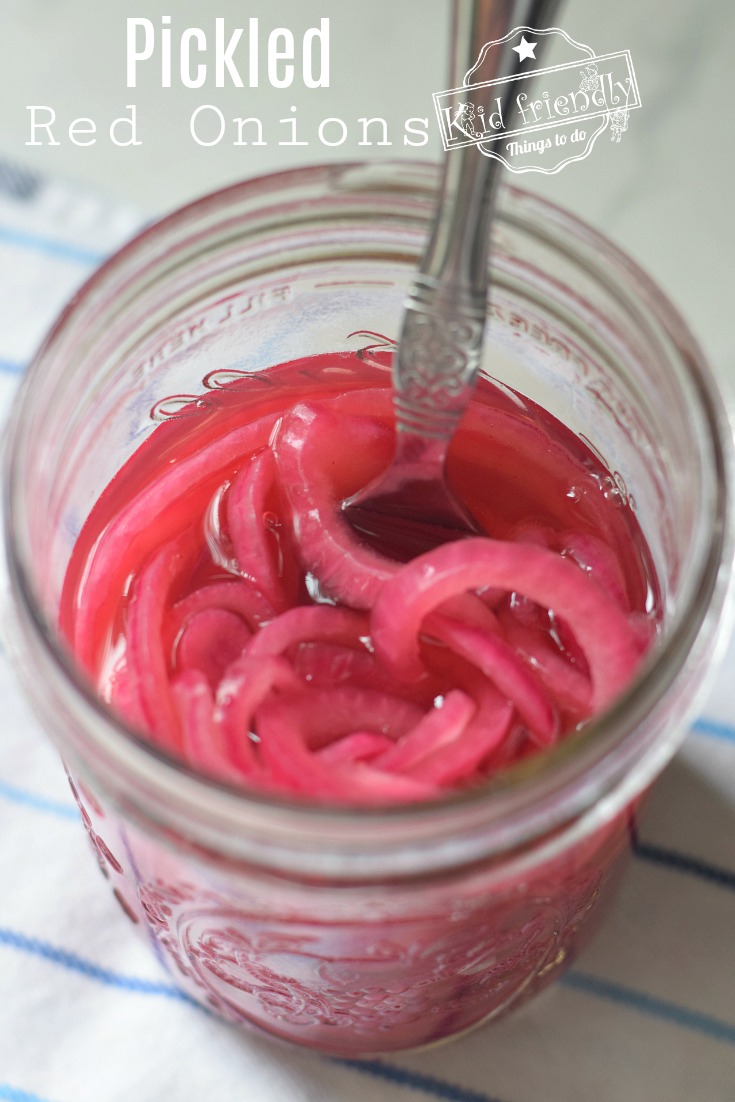 Back home, I couldn't stop thinking about those tasty onions. I kept thinking about how nice it would be to recreate that sandwich at home.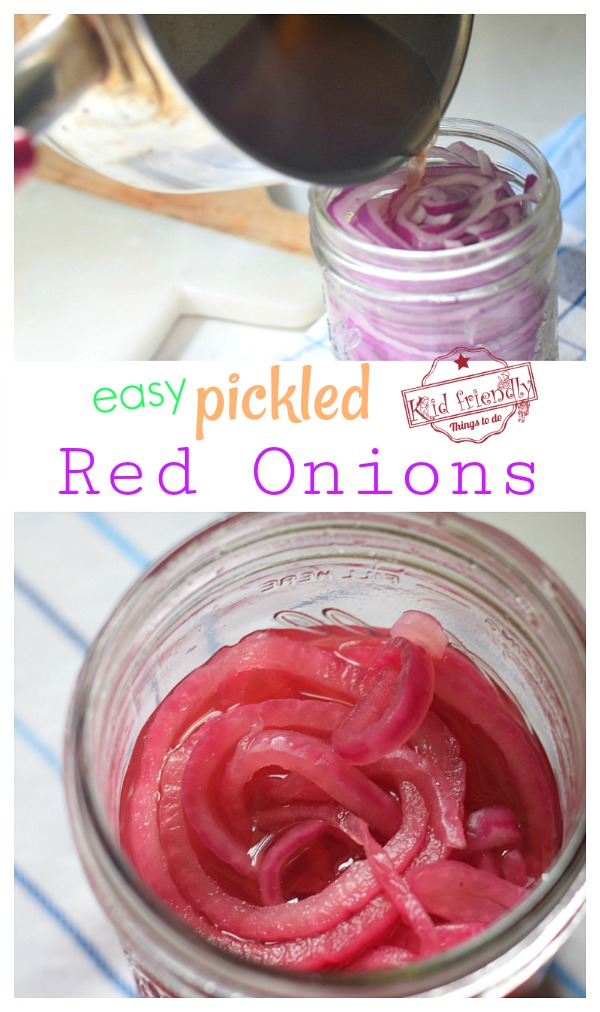 So, I did just that. I couldn't believe how easy it was to make pickled onions.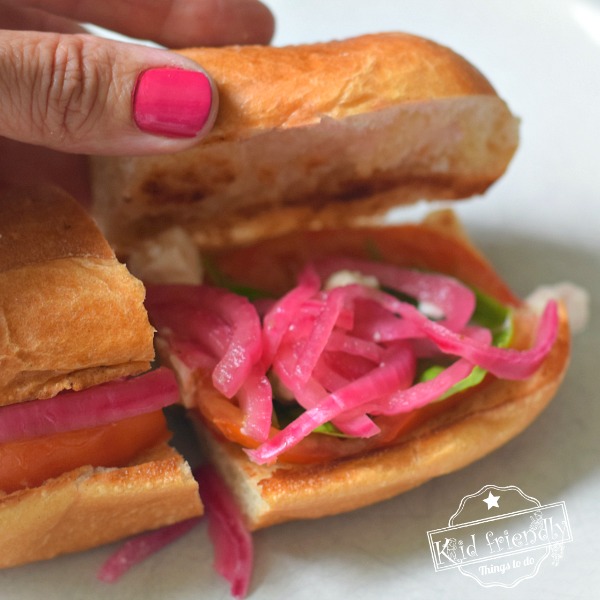 And, so worth the effort. This sandwich is made up of a toasted roll, basil and tomato picked from the garden, feta cheese and pickled onions. It's simple and delicious!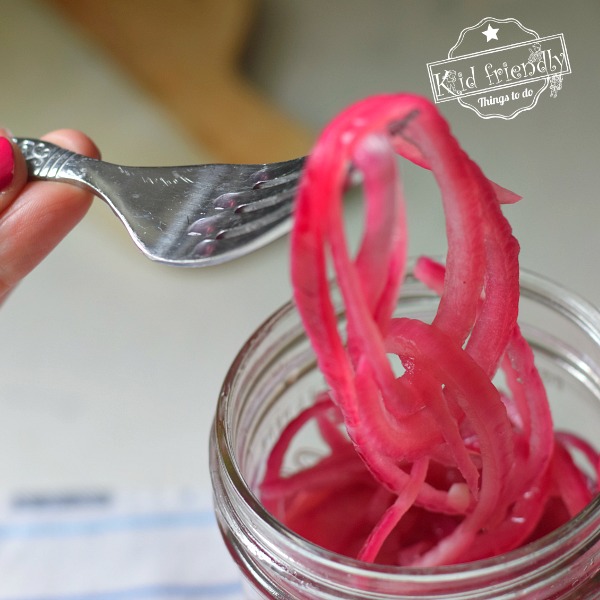 What do Pickled Onions Go Good With?
Fish Tacos
Fresh Salads
Sandwiches
Grilled steak, chicken or fish
Are Pickled Onions Good For You?
Red Onions are rich in Vitamin B9, B6 and in Potassium. Raw vegetables will give you the healthiest form of nutrients. Pickling usually includes salt and sugar. Be sure to watch the amount you eat to monitor your salt and sugar intake.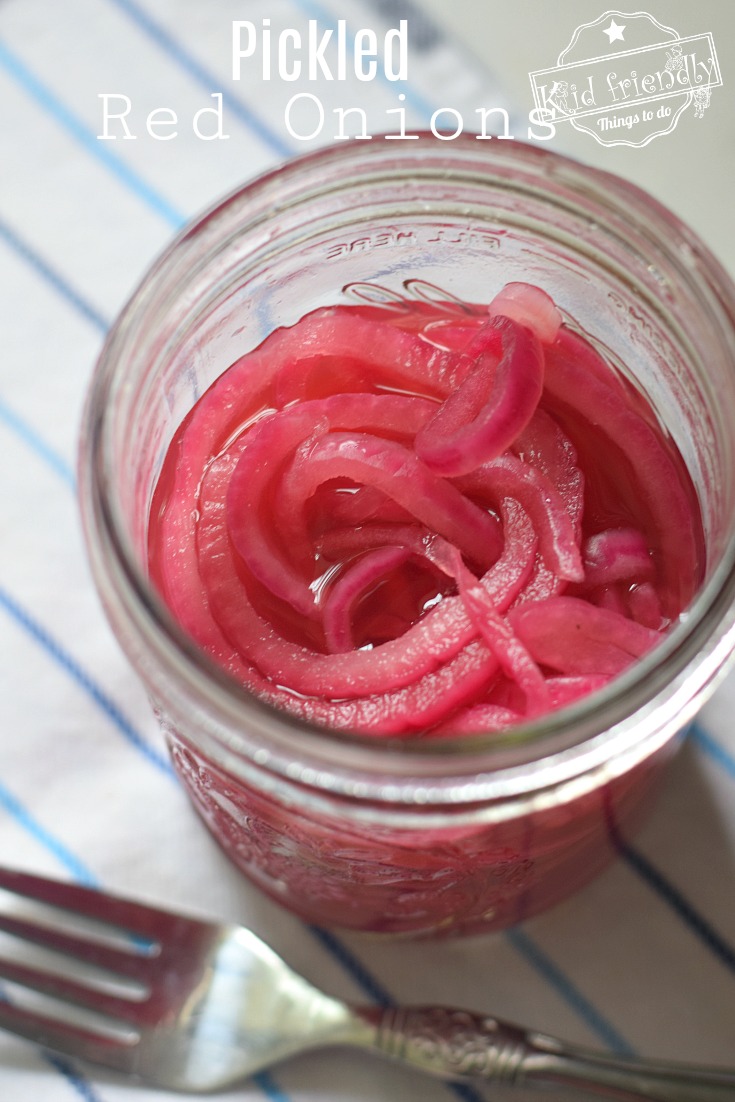 How Long Will Pickled Red Onions Last?
Cover and refrigerate pickled onions for up to 2 weeks
Do I Have to Boil Vinegar when Pickling?
No – You only need to make sure the vinegar is hot enough to dissolve sugar, salt, and any spices you'll use when pickling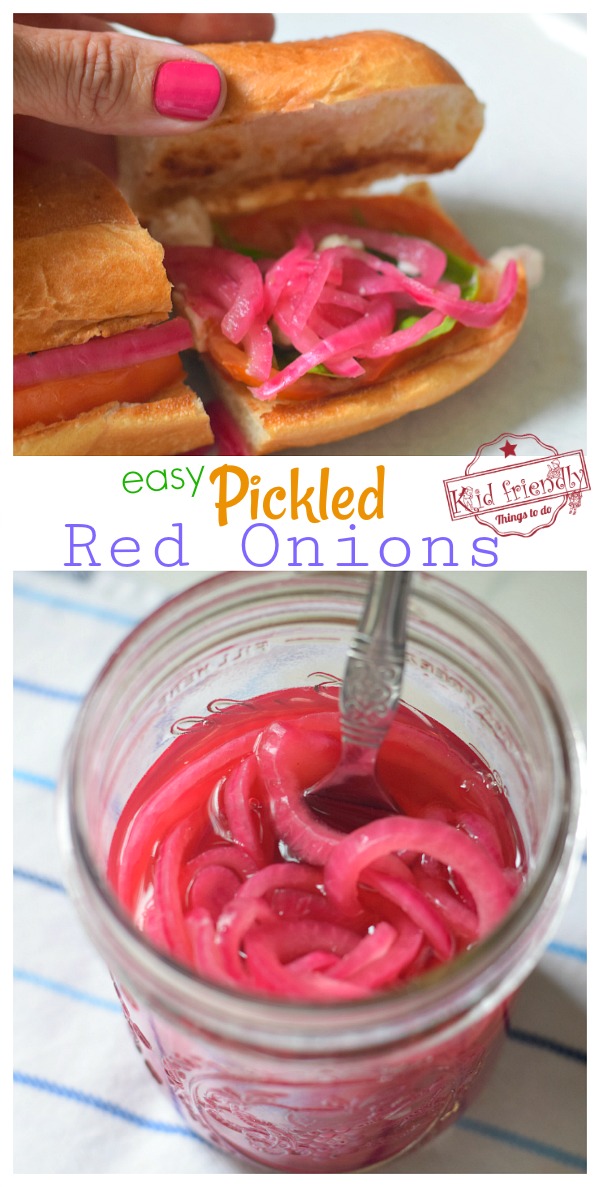 Can you add anything to Pickled Onions?
Great add-ins for pickled onions are garlic cloves, and peppercorn to enhance the onions
cumin and fresh cilantro for a Mexican Flare
Fennel seeds for an Indian Flare
All-Spice for a sweet flavor
Here's a quick video to show ou how I made these pickled onions:
Here's the Printable Recipe for Pickling Red Onions
Print
Pickled Red Onions Recipe | Kid Friendly Things To Do
Easy to make pickled onions that are the perfect addition to most meals.
1

red onion

1/2

cup of apple cider vinegar

1 Tbsp

. of red wine vinegar

1 cup

of water

1 Tbsp

. of granulated sugar

1/8 tsp

. of allspice

1

&1/2 tsp. of sea salt
Instructions
Slice the onions into onion rings – as thin as you can make them
Put the onion slices into 16 oz. jars
Heat the vinegar, water, sugar and salt in a saucepan over low/medium heat until it is warm enough to dissolve sugar and salt
Whisk to combine
Pour the heated mixture over the sliced onions
Push the onion slices down into the liquid so that they are completely submerged
Set aside for one hour – Pickles should be bright and tender
Cover and store in the refrigerator for up to 3 weeks
Notes
*Can double the recipe for 2 jars
Some Optional Add-Ins for your Pickled Onions…
(add to the jar with the onion slices before pouring the liquid in)
Peppercorns
Fennel Seeds
Cilantro
Cumin
Garlic Cloves