The turkey usually steals the show on Thanksgiving. It was the Mayflower that started it all and deserves the spotlight. Here are some super cute crafts that will help the kids get their "learn on", and remind them of the story of the first Thanksgiving…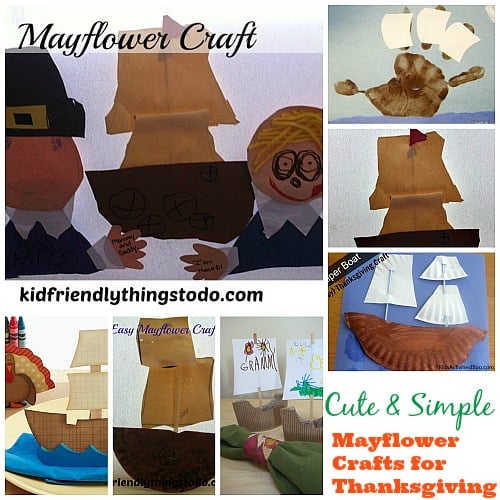 Mayflower Crafts for Thanksgiving
Fun facts about the Mayflower to teach the kids:
The people on the Mayflower sailed for 66 days
They ate the same exact thing every single day
At first, there were 2 boats – One was called Speedwell but it was deemed unseaworthy so everyone (130 people) crammed onto the Mayflower
The Mayflower did not the first land at Plymouth
Not only were there 130(ish) people on one boat, there were also live animals
Kids were not allowed to run – ever!
The Mayflower Compact was created to ensure peace and order onshore. It was America's first official governing document
If you are looking for Thanksgiving crafts, then check out some of my other ideas, like…
Finally, let's get started on some fun Mayflower Crafts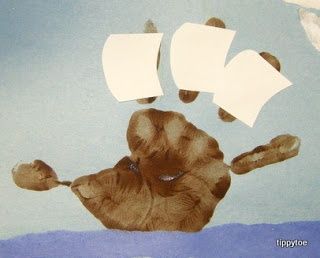 I will never pass up a handprint holiday craft! They are so sentimental to parents, and grandparents. This is from Tippytoe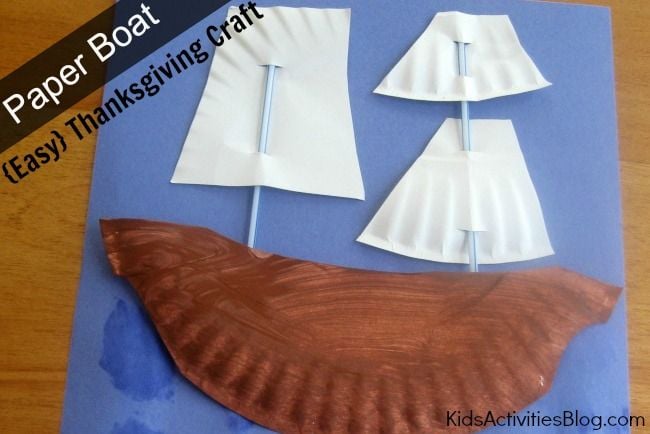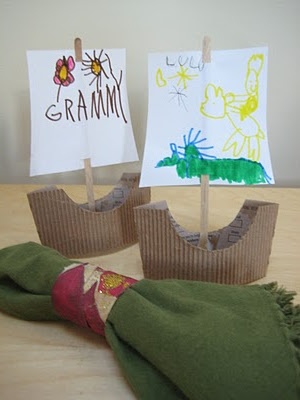 Using coffee sleeves! Just one more reason to have coffee! 😉 From 4 Crazy Kings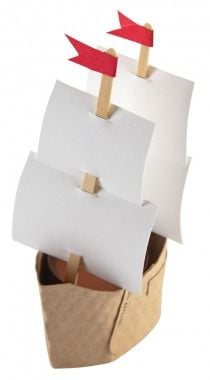 Coffee stirrers! Coffee is just so important! This is from Parenting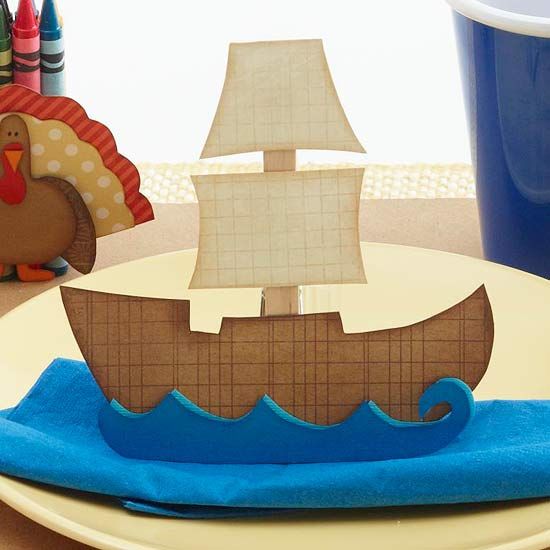 What a pretty place card this would make! From Better Homes & Gardens
Then there are the ones from our pre-school teachers!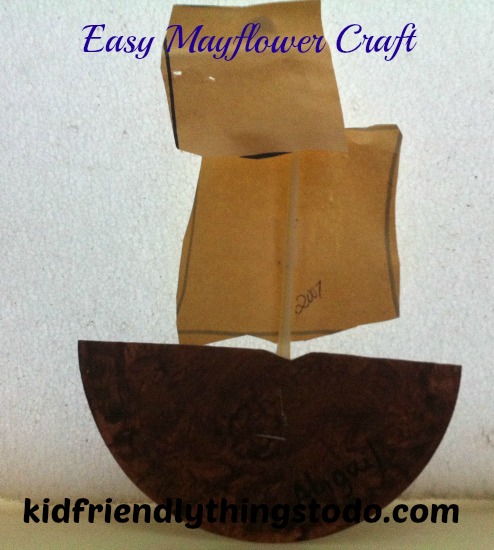 This one uses a paper plate cut in half, and straw to connect the sails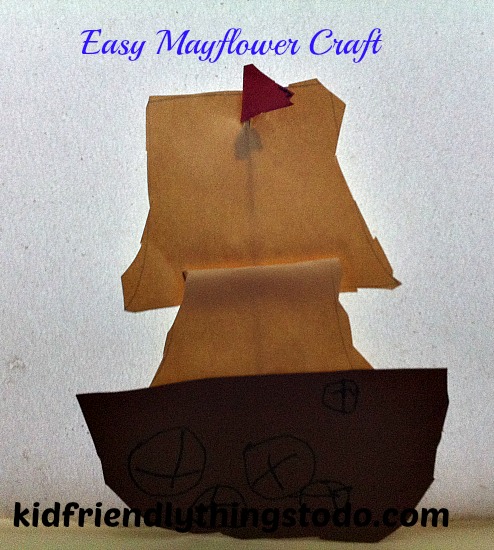 This one is just cut from paper. The sails are curled under at the tops. A wooden skewer is pushed through the sails.
~ Melissa -KidFriendlyThingsToDo.com