Easter is coming so quickly, this year. On one hand, I am excited to see Spring arrive. On the other hand, I am so not prepared! These cute little Easter Bunny Cupcakes, thankfully, are so simple to make that I might just be able to pull a fun Easter off without too much stress. Come on in, and I'll show you how to make them for your Easter or Spring Fun Food: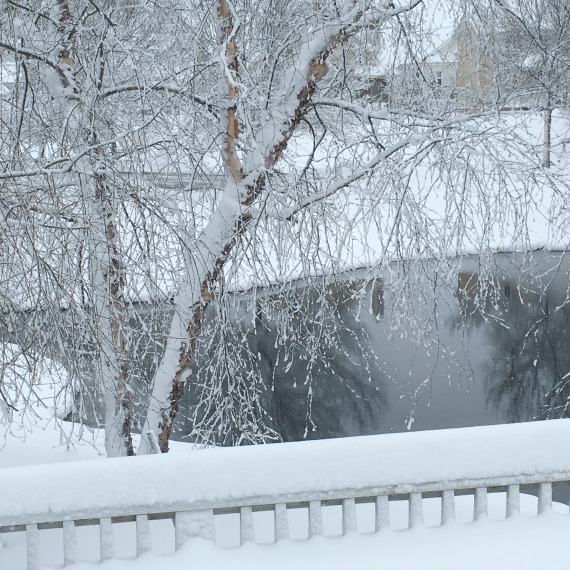 Last week in Northwest Indiana, we were hit with a pretty nasty blizzard. The result was a pretty nice view to wake up to.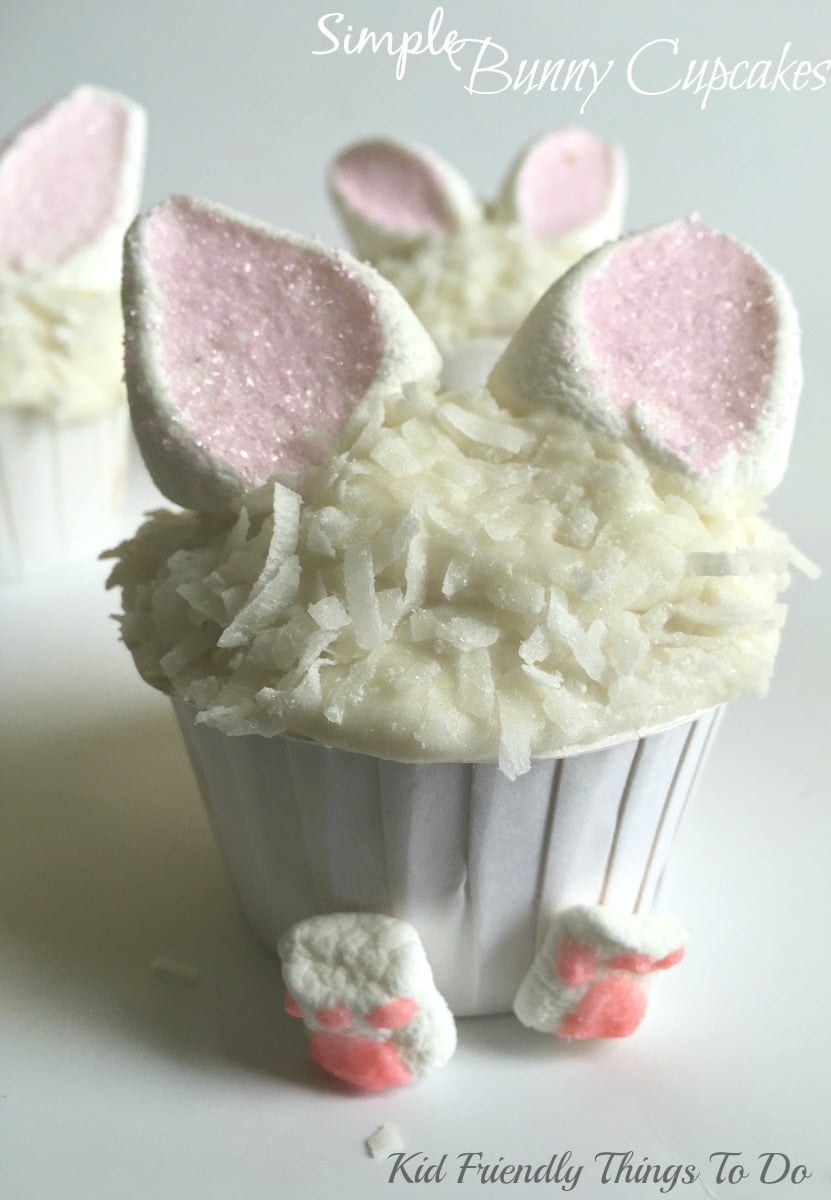 The kids had a day off of school. You would think I would have less time to get things like bunny cupcakes creations, done. Really, without 4 lunches to make, and homework to pack up, and bus stops to wait at, and the race against the clock to get everything done before they get home…a day with the kids just hanging out is way more productive for me. (Sometimes!)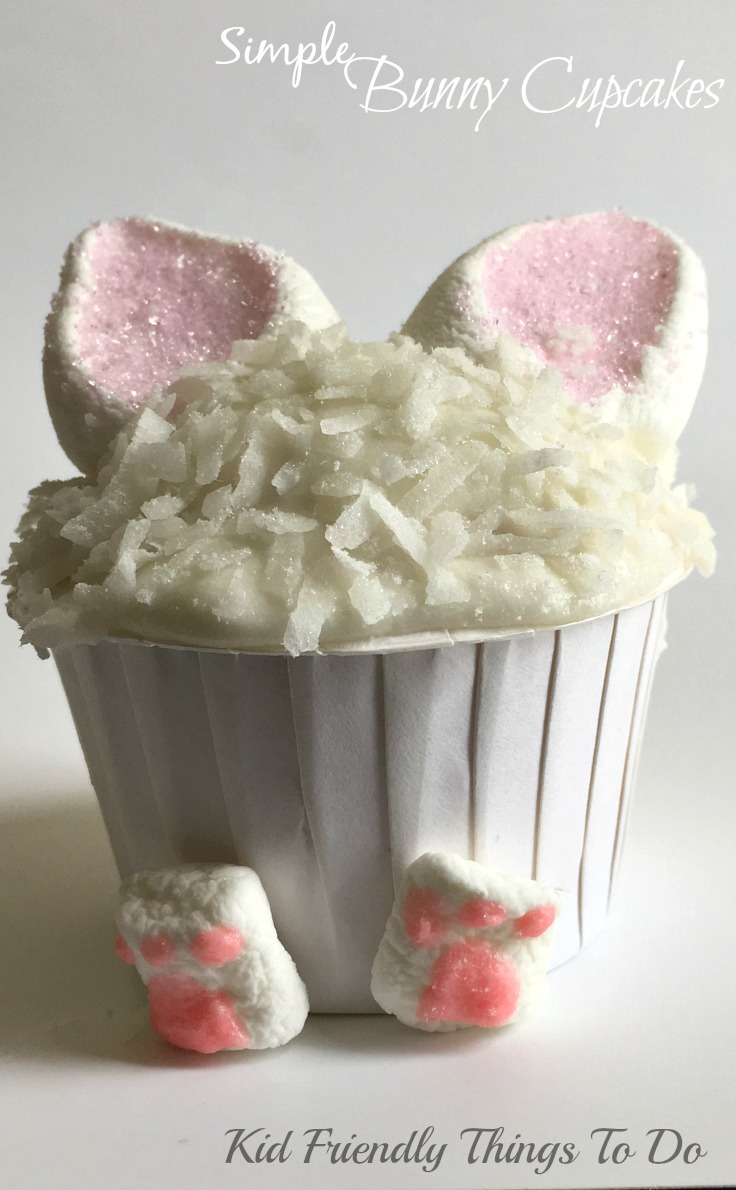 These are so simple to make, and if you are up for help in the kitchen, it's an easy one for the kids to lend a hand with. Here's what you'll need to gather for your Oh So Cute…Bunny Cupakes! Just look at those feet!