Rustic Cauliflower Soup
Posted by Melissa in Easy Family Recipes, Soups & Salads | 2 comments
I really don't know how else to describe the wonderful flavor of this cauliflower soup, than rustic! The thyme really gives it a woodsy (yep…it's a word! I know, cuz I looked it up!) flavor. I love it! Here's the recipe: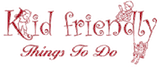 MY LATEST VIDEOS
Rustic Cauliflower Soup
2015-02-11 09:05:30
The thyme in this soup gives it a wonderful rustic flavor. Delicious!
Ingredients
3/4 c. chopped onion
1 stalk of celery, chopped
2 Tblsp. of butter
4 cups of chicken broth
1/2 tsp. salt (I used sea salt)
1/2 tsp. ground thyme
1/4 tsp. ground pepper
1 head of cauliflower florets
1 c. milk
1 Tblsp. cornstarch
Optional - Shredded Mild Cheddar Cheese
Instructions
In a large stock pan, Saute the onion and celery until tender - stir often
Add the broth, salt, thyme and pepper
Bring the soup to a boil, and then reduce the heat to simmer
Allow to simmer, covered, for 20 minutes
Add the florets and cover again. Cook for 5 more minutes
Using a cup or bowl, Stir the milk and cornstarch together until smooth
Add the milk into the soup
Bring the soup back up to a boil, and continue to cook, stirring until thickened
Serving Suggestions
Bread, or Wheat Crackers
Sprinkle Cheddar Cheese on top
Adapted from Calvin Christian School Cookbook
Adapted from Calvin Christian School Cookbook
Kid Friendly Things to Do.com - Family Recipes, Crafts, Fun Food Crafts, and Game Ideas https://kidfriendlythingstodo.com/
Linking Up to: